Summer Grooming Tips for Your Beloved Pets
Aug 29, 2019
Blog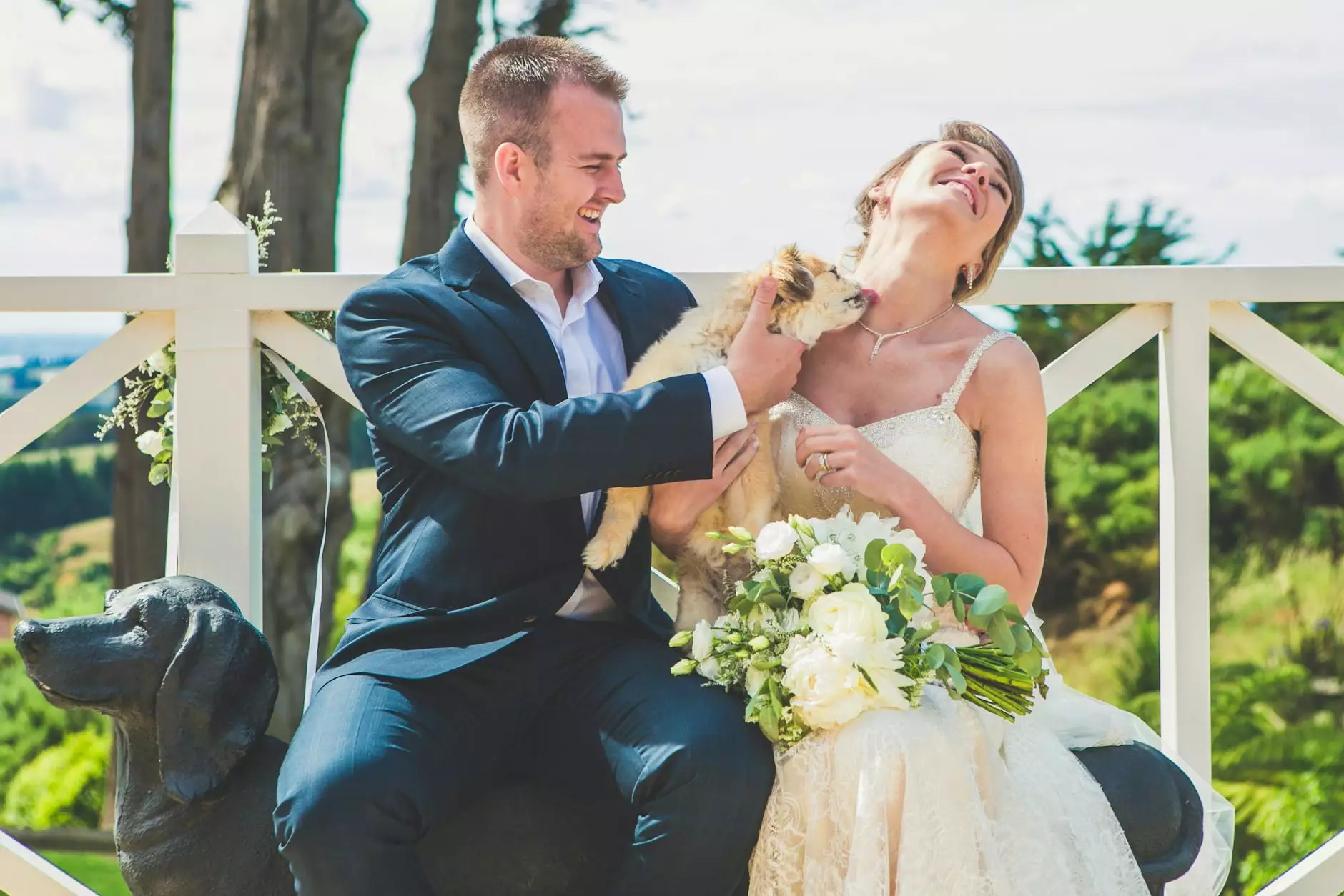 Introduction
Welcome to Mobile Animal Surgical Hospital's comprehensive guide on summer grooming tips to ensure your pets remain cool, comfortable, and healthy throughout the hot summer months. Our expert team understands the importance of proper grooming practices, especially during this season, and we're here to provide you with invaluable advice to keep your furry friends happy and safe.
1. Regular Brushing and Fur Maintenance
With rising temperatures, it's crucial to pay extra attention to your pet's coat. Regular brushing not only helps remove loose fur but also allows better air circulation, preventing excessive heat retention. Different breeds require specific grooming techniques and equipment, so consult with our professional groomers to determine the best approach for your pet.
2. Preventing Fleas, Ticks, and Parasites
Summer is prime time for pesky fleas, ticks, and other parasites. Protect your pets by using appropriate preventive measures like monthly flea and tick treatments. Additionally, keep their environment clean and regularly wash their bedding to minimize infestations. If you notice any signs of these pests, contact us immediately for effective and safe removal methods.
3. Protecting Sensitive Paws
Hot pavements, sand, and concrete surfaces can quickly heat up during summer, potentially causing burns to your pet's paws. Aim for walks during cooler parts of the day or use protective booties to shield their feet. Moisturizing paw balms and regular nail trims can also help maintain healthy paw pads.
4. Proper Hydration and Avoiding Heatstroke
Ensure your pets have constant access to fresh water and shade as hydration is crucial to their well-being. Heatstroke is a significant concern during the summer months, so be vigilant for signs like excessive panting, weakness, and vomiting. If you suspect heatstroke, immediately move your pet to a cool area, apply cool water to their body, and seek immediate veterinary assistance.
5. Bathing Techniques and Frequency
Regular bathing keeps your pets clean and comfortable, but it is essential to use pet-friendly shampoos and follow correct techniques. Over-bathing can strip their coat of natural oils, leading to dry skin and potential skin issues. Consult our expert groomers to determine the ideal bathing frequency and suitable products for your furry companions.
6. Sun Protection for Outdoor Activities
Just like humans, pets can experience sunburn and skin damage from prolonged sun exposure. Protect their sensitive skin by applying pet-safe sunscreen to exposed areas such as the nose, ears, and belly, especially for lighter-colored animals who are more prone to burn. Limit outdoor activities during peak sun hours to prevent overheating.
7. Managing Shedding and Hair Control
Many pets experience increased shedding during warmer months, which can be a nuisance to manage. Regular brushing, appropriate diet, and supplements (if recommended by our veterinarians) can help reduce shedding and promote a healthy coat. Avoid shaving your pets entirely as their fur acts as insulation, protecting them from both heat and sunburn.
8. Professional Grooming Services
While some grooming tasks can be handled at home, professional grooming services offer specialized expertise and equipment to keep your pet looking and feeling their best. Our Mobile Animal Surgical Hospital provides professional grooming services customized for your pet's specific needs. From haircuts and nail trims to ear cleaning and hygiene, our qualified groomers ensure a stress-free grooming experience for your beloved pets.
Conclusion
At Mobile Animal Surgical Hospital, we prioritize the well-being and care of your pets. Our expert team hopes that these comprehensive summer grooming tips will help you better understand the necessary steps to keep your pets safe, comfortable, and healthy during the hot months. If you have any further questions or require professional grooming support, don't hesitate to contact us. Let's make this summer a delightful and enjoyable season for both you and your furry companions!