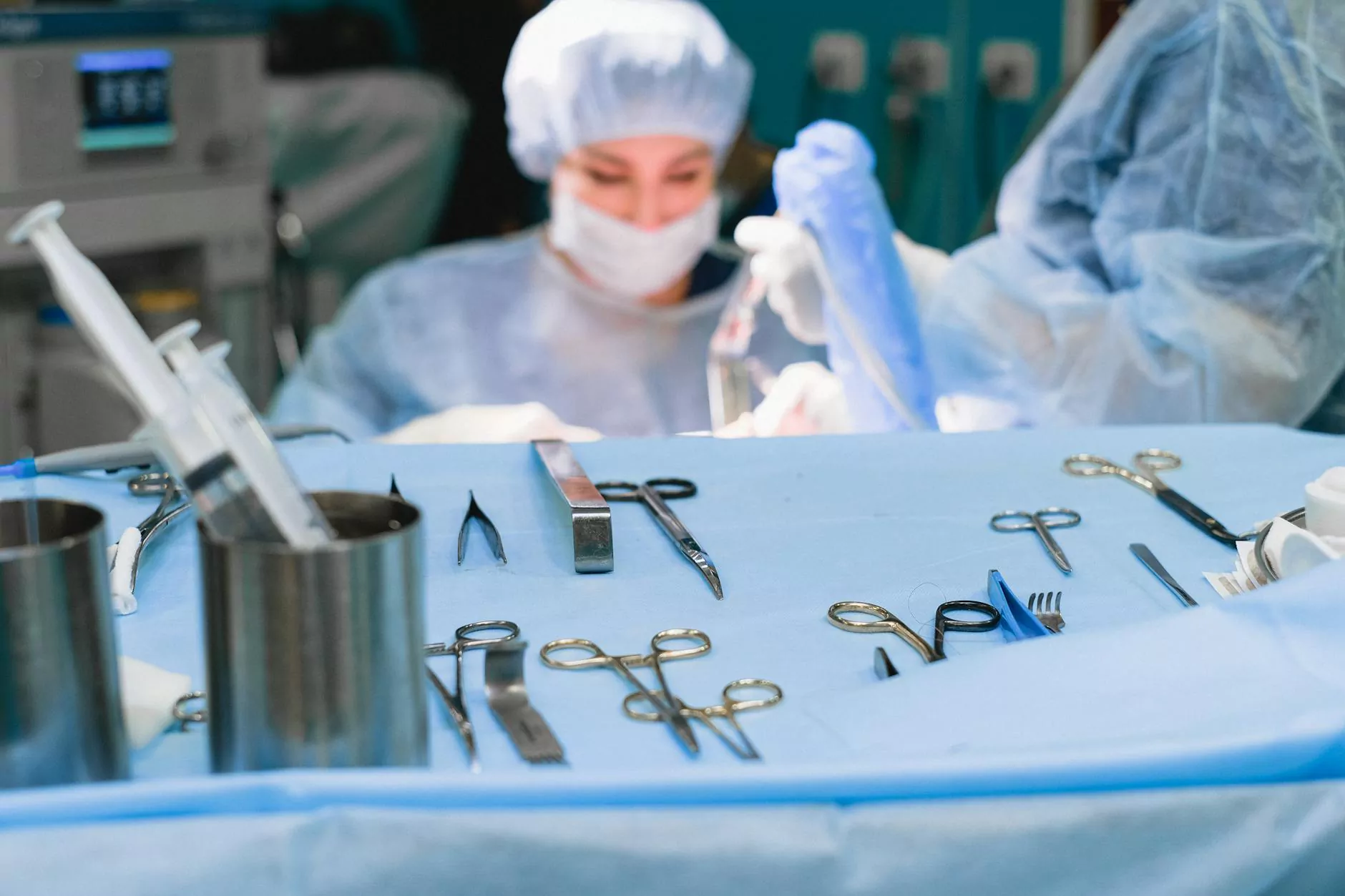 Supporting High-Quality Veterinary Care for Your Beloved Pets
Welcome to the Sponsors page of Mobile Animal Surgical Hospital (MASH)! We are proud to introduce you to the generous individuals and organizations who support our mission of providing top-notch veterinary care for your beloved pets. With their gracious contributions, we are able to deliver exceptional medical services on wheels, offering convenience and comfort to both you and your furry friends. Let's dive into this exciting list of our esteemed sponsors!
Our Valued Partners
At MASH, we are fortunate to have the steadfast support of many incredible partners who share our passion for pet health. Their collaboration allows us to expand our reach and improve the lives of countless animals. Here are some of the outstanding organizations and individuals who stand behind our cause:
1. Animal Wellness Foundation
The Animal Wellness Foundation is a non-profit organization dedicated to promoting healthcare and well-being for animals. Their unwavering support has been instrumental in helping Mobile Animal Surgical Hospital make a positive impact in the community. We are grateful for their contribution to our success.
2. PetZone Pet Food Company
PetZone Pet Food Company, a leading provider of premium pet nutrition, has been a close ally of Mobile Animal Surgical Hospital. Their commitment to producing high-quality, wholesome pet food aligns perfectly with our vision of keeping pets healthy and happy. Their continuous support is crucial in our efforts to offer comprehensive veterinary care to all.
3. Pawsitive Hearts Rescue
Pawsitive Hearts Rescue is a dedicated rescue organization committed to finding forever homes for abandoned pets. They have been instrumental in improving the lives of countless animals and helping us in our mission. We are proud to work alongside such compassionate individuals who understand the importance of providing exceptional care to pets in need.
Individual Donors Making a Difference
In addition to our esteemed partners, we would like to express our heartfelt gratitude to the individual donors who have contributed to Mobile Animal Surgical Hospital. Every donation, regardless of its size, has a profound impact on our ability to deliver top-tier veterinary care. We appreciate the trust and confidence they place in us as we work together to enhance the well-being of pets in our community.
1. Mr. John Robertson
Mr. John Robertson, a dedicated pet lover and advocate, has been an ardent supporter of our cause since the inception of Mobile Animal Surgical Hospital. His consistent generosity has allowed us to acquire advanced medical equipment and provide specialized treatment for pets requiring urgent care.
2. Dr. Sarah Thompson
Dr. Sarah Thompson, a renowned veterinarian, not only shares her expertise with us but also contributes to the success of Mobile Animal Surgical Hospital as a generous donor. Her belief in our mission and her deep passion for animal welfare have made a significant impact on our ability to serve the community.
3. Ms. Emily Jenkins
Ms. Emily Jenkins, an avid animal lover, recognizes the importance of accessible veterinary care for all pets. Her recurring donations have empowered Mobile Animal Surgical Hospital to extend our services to areas in need and provide vital medical assistance to pets that might otherwise go untreated.
Get Involved!
Are you inspired by our mission to provide exceptional veterinary care? We welcome you to join our growing community of sponsors! With your support, we can continue delivering vital medical services to pets, ensuring their well-being and happiness. Your involvement will make a real difference in the lives of animals and their loving owners.
Whether you are an organization, a business, or an individual, we appreciate any assistance you can provide. Your contribution will help us expand our mobile medical capabilities, maintain a highly skilled veterinary team, improve our facilities, and ultimately save more lives.
Contact us today at [email protected] to learn more about sponsorship opportunities and how you can become part of this important initiative. Together, we can make a positive impact on the lives of pets and their human companions.