What's New at Mobile Animal Surgical Hospital?
Jan 4, 2022
Blog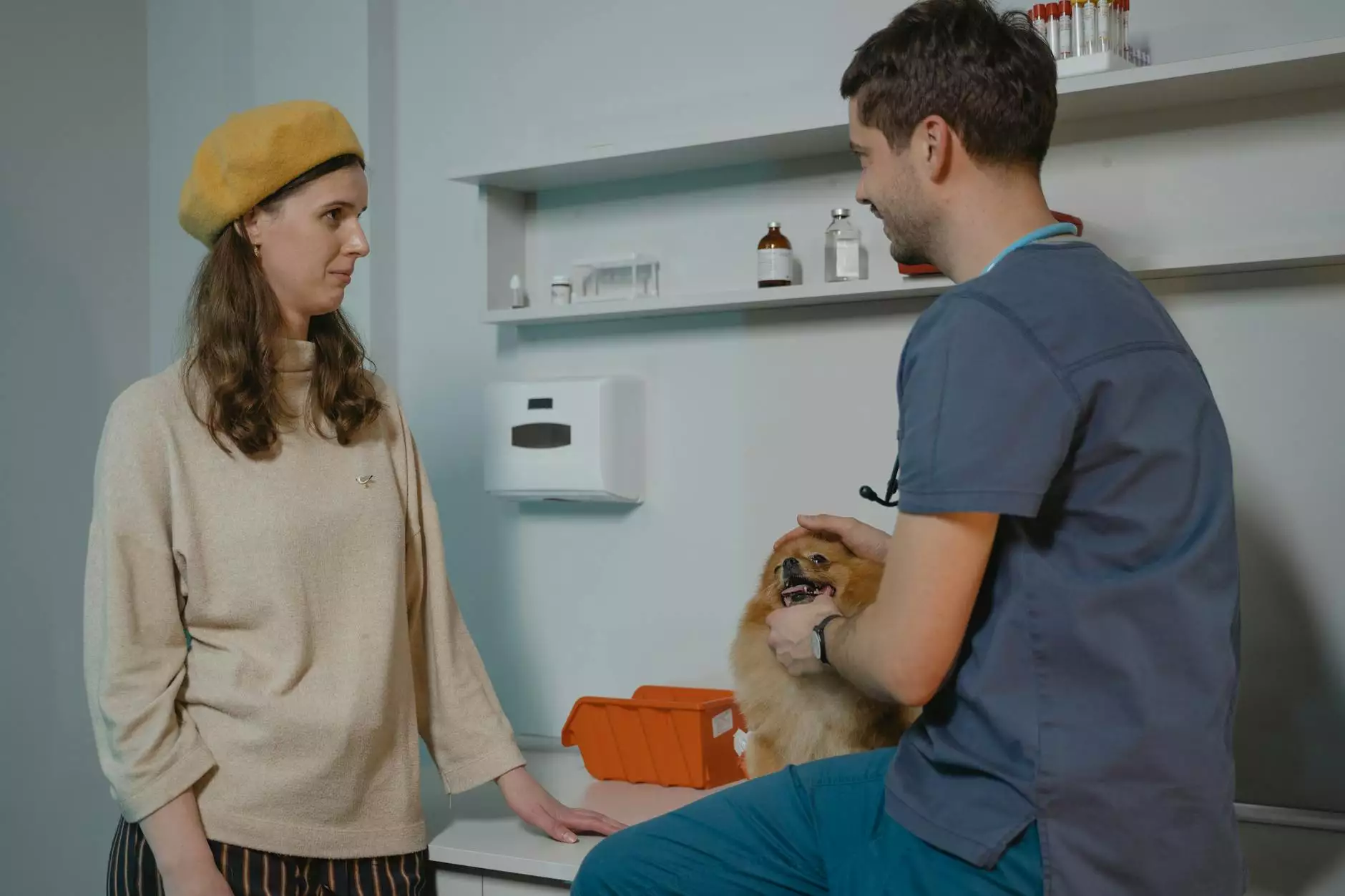 Welcome to "What's New?" - your go-to destination for the latest news, updates, and insights from Mobile Animal Surgical Hospital - the leading provider of veterinary surgical care for pets and animals. As a dedicated team of experienced surgeons and compassionate animal lovers, we strive to keep you informed and connected with the ever-evolving world of veterinary medicine.
Stay Informed with our Informative Articles
At Mobile Animal Surgical Hospital, we pride ourselves on providing high-quality content that educates and empowers pet owners. Our articles cover a wide range of topics, providing valuable insights into pet health, surgical procedures, preventative care, and much more. Whether you're seeking answers to specific questions or want to expand your knowledge about various veterinary topics, our articles are here to help.
Surgical Innovations and Breakthroughs
In the constantly evolving field of veterinary surgery, staying updated with the latest innovations and breakthroughs is crucial. Our team of expert surgeons tirelessly conducts research and is at the forefront of technological advancements. In our articles, we share insights into cutting-edge surgical techniques, advancements in anesthesia, the use of state-of-the-art equipment, and more. By reading our articles, you can gain a deeper understanding of the remarkable progress being made in the field of veterinary surgery.
Pet Health and Wellness
Ensuring the health and well-being of your beloved pets is our top priority. That's why we offer informative articles covering various aspects of pet health, including nutrition, exercise, behavioral concerns, and common medical conditions. From tips on maintaining a healthy weight to advice on managing chronic diseases, our articles provide practical guidance to help you keep your four-legged companions happy and healthy.
Expert Advice from our Veterinary Professionals
Our commitment to providing the highest level of care extends beyond our surgical expertise. We understand the importance of expert advice when it comes to maintaining your pet's overall well-being. That's why we regularly share valuable insights from our team of experienced veterinarians and surgeons.
Common Concerns and FAQs
Many pet owners have common concerns and questions about various aspects of pet care. Our team addresses these concerns through informative articles, offering practical solutions and expert advice. From housebreaking tips for puppies to addressing separation anxiety, we strive to provide answers to the most frequently asked questions and help you navigate the joys and challenges of pet ownership.
Preventative Care and Vaccinations
Preventative care is crucial in keeping your pets healthy and protected against common diseases. Our veterinarians share valuable information about essential vaccinations, recommended wellness exams, parasite prevention, and the benefits of regular check-ups. By following our expert advice, you can ensure your pets receive the preventive care they need to live long, healthy lives.
Stay Connected with the Pet Community
At Mobile Animal Surgical Hospital, we believe in building a strong pet community. We encourage pet owners to stay connected with us through various channels to receive updates, tips, and engage in meaningful conversations.
Join Our Social Media Communities
Follow us on social media platforms, including Facebook, Twitter, and Instagram, to stay connected with our latest updates, informative content, and community events. Our social media pages are a great way to interact with fellow pet owners, share adorable pet pictures, and learn from our veterinary experts.
Subscribe to Our Newsletter
Subscribe to our newsletter to receive regular updates directly to your inbox. Our newsletter contains a wealth of pet care information, articles, event invitations, and exclusive offers. By subscribing, you'll never miss out on important updates about Mobile Animal Surgical Hospital and the overall well-being of your pets.
Conclusion
Stay up to date with the latest news and updates from Mobile Animal Surgical Hospital by visiting our "What's New?" page regularly. Our team of dedicated professionals is committed to providing comprehensive surgical care for your pets and empowering you with the knowledge needed to keep them happy and healthy. Join our community, explore our informative articles, and connect with other pet owners who share the same love for animals. Together, let's ensure the optimal health and well-being of our beloved pets!