Request a Refill
Jan 28, 2020
Contact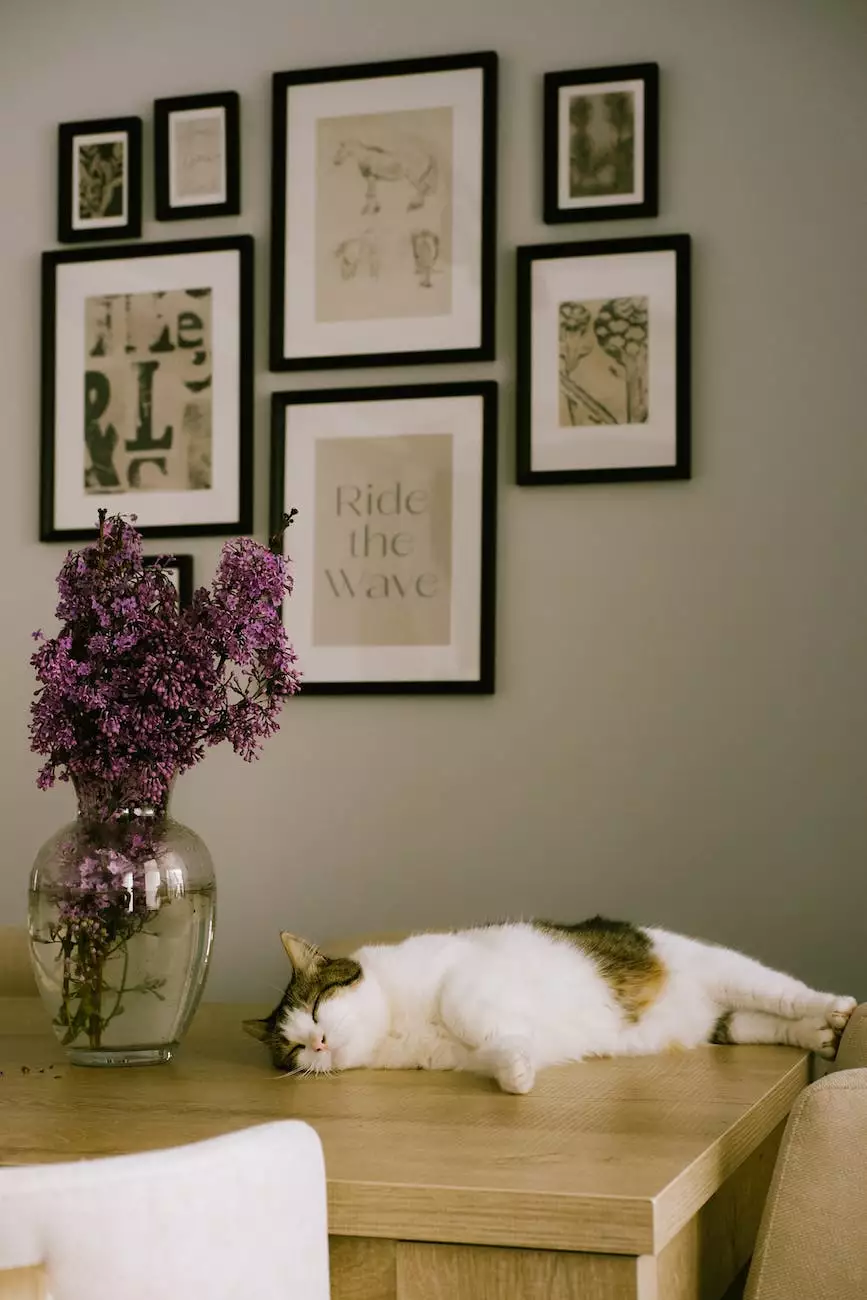 Conveniently Refill Your Pet's Prescription Online
Do you need to refill your pet's prescription? At Mobile Animal Surgical Hospital, we understand how important it is to have easy access to the medications your furry friend needs. That's why we provide a hassle-free online refill request service. With just a few simple steps, you can ensure that your pet's medication is delivered right to your doorstep.
Why Choose Mobile Animal Surgical Hospital for Refills?
Mobile Animal Surgical Hospital is a leading veterinary care provider dedicated to the health and well-being of pets. Our team of experienced veterinarians and compassionate staff strive to offer the best possible care for your beloved companions. When it comes to refilling your pet's prescriptions, we go above and beyond to make the process as seamless and convenient as possible.
Easy Refill Request Process
Our online refill request system is designed with your convenience in mind. Simply fill out the form on this page with the required information, including your name, contact details, and your pet's prescription details. Our team will then review your request and ensure that everything is in order. Once approved, we will process your refill and have it shipped directly to you.
High-Quality Medications
At Mobile Animal Surgical Hospital, we understand the importance of using only the highest quality medications for your pets. That's why we partner with reputable pharmaceutical suppliers to ensure that all medications we dispense are safe, effective, and meet industry standards. When you choose us for your pet's refill, you can have peace of mind knowing that your furry companion is receiving top-notch care.
Expert Advice and Support
Our team of veterinarians is always available to answer any questions or concerns you may have about your pet's medications. Whether you need advice on dosage, potential side effects, or general information, we are here to guide you. We believe in educating pet owners and empowering them to make informed decisions regarding their pet's health.
Contact Us for Your Pet's Prescription Refill
Don't wait until your pet's medication runs out. Request a refill today by filling out the form on this page. Mobile Animal Surgical Hospital is committed to providing exceptional veterinary care, and our online refill service is just one of the many ways we strive to make your experience with us stress-free and convenient. Trust us with your pet's well-being.
Mobile Animal Surgical Hospital - Your Trusted Veterinary Care Provider
Mobile Animal Surgical Hospital is a leading provider of comprehensive veterinary care for pets. Our team of highly skilled professionals is dedicated to delivering the highest quality of care to ensure your pet's health and happiness. From routine check-ups to specialized surgeries, we offer a wide range of services to meet all your pet's needs.
Expertise in Pet Surgery
As our name suggests, we specialize in mobile surgical services for pets. Our veterinarians have extensive experience in performing various surgeries and procedures, including soft tissue surgeries, orthopedic surgeries, and more. We utilize state-of-the-art equipment and follow strict protocols to ensure the best possible outcomes for your pets.
Compassionate and Caring Staff
Our staff members are not only highly skilled professionals but also passionate animal lovers. We understand the unique bond between pets and their owners, and we treat each and every patient with the utmost care and compassion. Your pet's comfort and well-being are our top priorities, and we strive to create a stress-free and friendly environment for them.
Convenient Mobile Services
To make veterinary care more accessible to pet owners, we offer mobile services in addition to our clinic. Our fully equipped mobile unit allows us to bring our expertise and services right to your doorstep. This is particularly beneficial for pets who may experience anxiety or discomfort while traveling. We provide the same high-quality care, right in the comfort of your own home.
Conclusion
When it comes to refilling your pet's prescription, choose Mobile Animal Surgical Hospital for a seamless and convenient experience. Our easy online refill request process, high-quality medications, and expert advice and support set us apart from the rest. Contact us today to refill your pet's prescription and experience the exceptional veterinary care we offer.