Gastroenteritis in Pets
Aug 23, 2021
Pet Care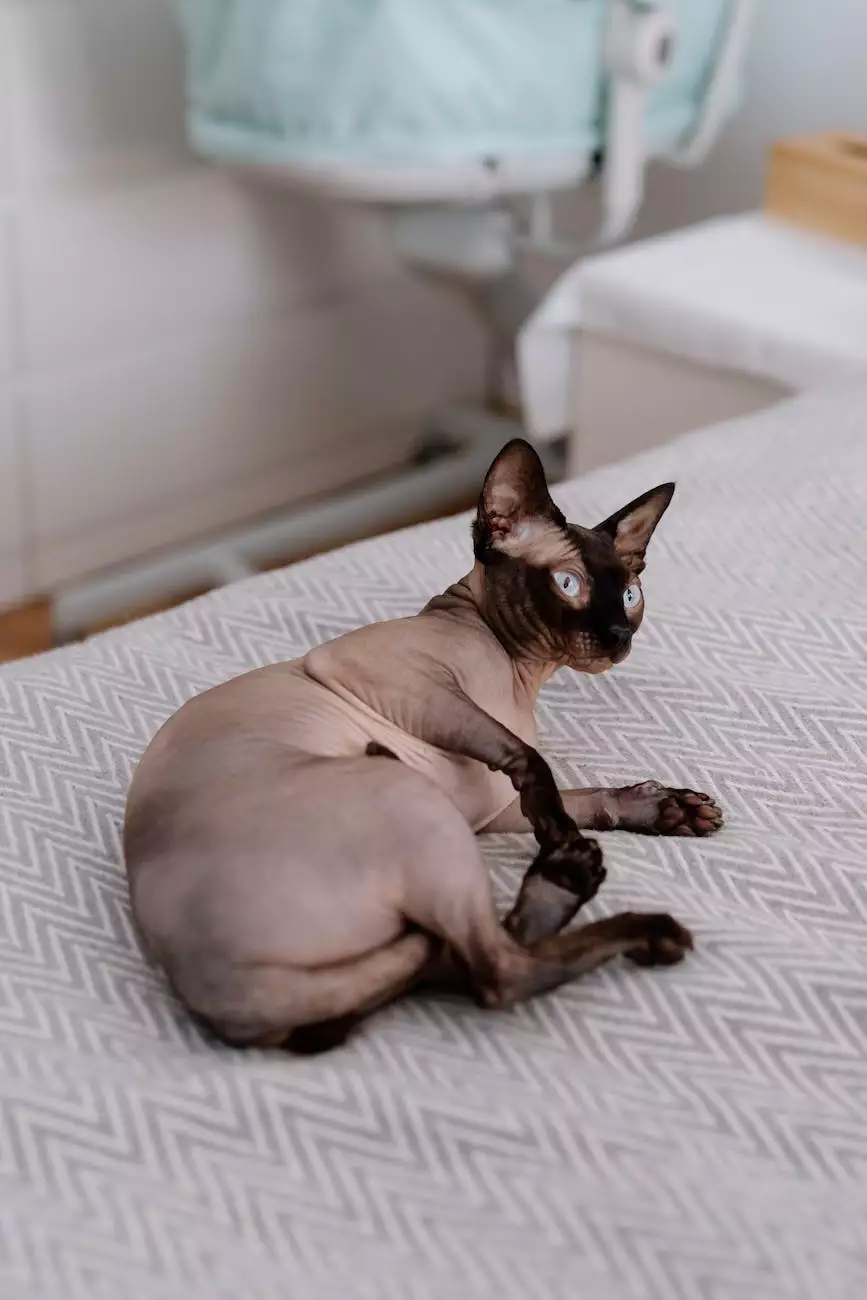 Introduction
Gastroenteritis in pets is a common condition that affects the gastrointestinal tract, causing inflammation and discomfort. At Mobile Animal Surgical Hospital, we understand the importance of providing comprehensive information about gastroenteritis to help pet owners better understand and manage this condition.
What is Gastroenteritis?
Gastroenteritis, commonly known as stomach flu, is an inflammation of the stomach and intestines. It can be caused by various factors, including bacterial or viral infections, dietary indiscretion, parasites, or underlying medical conditions. The condition can affect both dogs and cats, leading to symptoms such as vomiting, diarrhea, loss of appetite, and abdominal pain.
Causes of Gastroenteritis in Pets
Gastroenteritis in pets can be caused by different factors, including:
Bacterial Infections: Certain bacteria, such as Salmonella or E. coli, can cause gastroenteritis when ingested by pets.
Viral Infections: Viruses like Parvovirus or Coronavirus can lead to gastrointestinal inflammation.
Dietary Indiscretion: Consuming spoiled food, garbage, or foreign objects can irritate the gastrointestinal tract.
Parasites: Intestinal parasites, such as Giardia or worms, can cause gastroenteritis in pets.
Underlying Medical Conditions: Conditions like pancreatitis or inflammatory bowel disease can contribute to the development of gastroenteritis.
Symptoms of Gastroenteritis
Gastroenteritis can manifest in various ways, and it is essential to recognize the following symptoms:
Vomiting: Pets may vomit frequently or intermittently.
Diarrhea: Loose or watery stools, sometimes with blood or mucus.
Loss of Appetite: Refusal to eat or reduced interest in food.
Abdominal Pain: Pets might show discomfort or tenderness in the abdominal area.
Dehydration: Signs include dry gums, sunken eyes, or lethargy.
Fever: Elevated body temperature is a common symptom.
Treatment Options
When dealing with gastroenteritis in pets, it is crucial to seek veterinary care for proper diagnosis and treatment. At Mobile Animal Surgical Hospital, our experienced veterinarians provide comprehensive treatment options tailored to your pet's specific needs. Depending on the severity and underlying cause, treatment may include:
Fluid Therapy: Intravenous fluids can help rehydrate and stabilize your pet.
Medications: Antiemetics, antibiotics, or antiparasitics may be prescribed as needed.
Dietary Management: A specialized diet can ease digestive issues and promote recovery.
Monitoring and Supportive Care: Close monitoring of your pet's condition and additional supportive care measures may be required.
Prevention and Home Care
While some causes of gastroenteritis are unavoidable, there are steps you can take to minimize the risk and maintain your pet's gastrointestinal health:
Proper Nutrition: Feed your pet a balanced and high-quality diet to promote a healthy digestive system.
Avoid Table Scraps: Human food, especially fatty or spicy meals, can upset your pet's stomach.
Hydration: Ensure your pet has access to fresh water at all times to prevent dehydration.
Parasite Prevention: Regularly administer preventive medications to protect against parasites.
Vaccination: Keep your pet's vaccines up to date to prevent viral infections.
Conclusion
Gastroenteritis in pets can be a concerning condition for pet owners, but with proper understanding and timely veterinary care, it can be managed effectively. At Mobile Animal Surgical Hospital, we prioritize the health and well-being of your furry friends. If you suspect your pet is experiencing gastroenteritis symptoms, don't hesitate to reach out to our experienced veterinary team.