Pedal For Paws 2018
Apr 6, 2020
Pet Care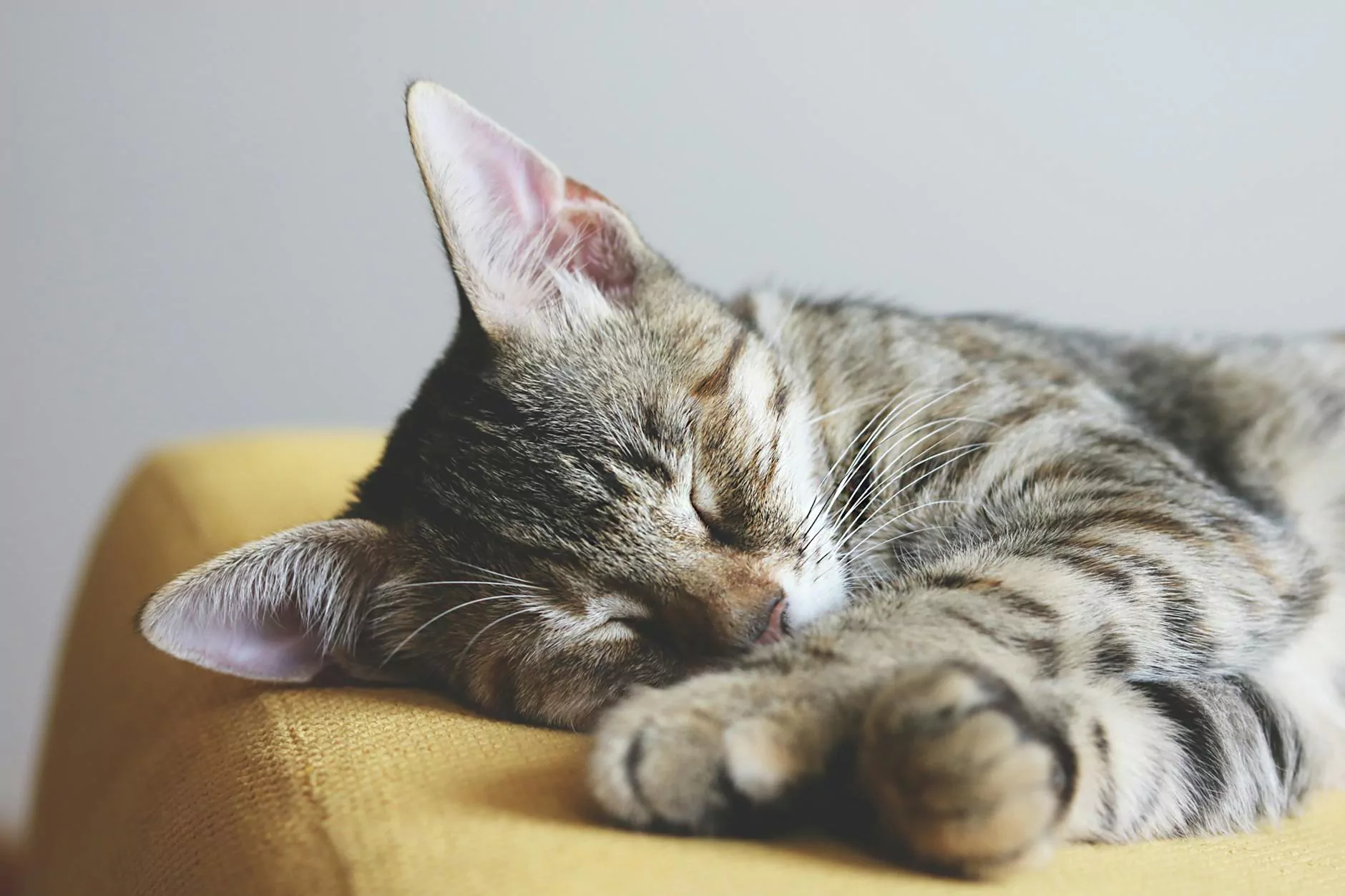 About Mobile Animal Surgical Hospital
Welcome to Mobile Animal Surgical Hospital, a dedicated team of veterinary professionals committed to providing high-quality surgical services for pets. With our state-of-the-art mobile surgical unit, we bring exceptional veterinary care directly to your doorstep. Our mission is to ensure the well-being and health of animals, and we are passionate about making a positive impact in the lives of pets and their owners.
Join Pedal For Paws 2018: A Charitable Cycling Event
Are you passionate about pets and animals? Looking for a fun and meaningful way to contribute to animal welfare? Look no further – join us for the Pedal For Paws 2018 event! This year, our annual charity cycling event aims to raise funds for various animal welfare initiatives, including rescue organizations, shelters, and medical assistance programs for pets in need.
Why Participate?
By participating in Pedal For Paws 2018, you'll not only get to enjoy a thrilling cycling experience but also make a significant difference in the lives of animals in your community. Here's why you should join:
Support a Worthy Cause: Your participation will directly contribute to improving the lives of animals in need. Every pedal stroke brings us closer to providing better care, shelter, and medical assistance to pets.
Community Engagement: Pedal For Paws 2018 brings together pet lovers, animal enthusiasts, and local communities to raise awareness about animal welfare issues. By joining forces, we can make a collective and lasting impact.
Fitness and Fun: Cycling is not only a fantastic way to maintain your physical health, but it's also a great opportunity to enjoy the beautiful outdoors and connect with fellow animal lovers who share your passion.
Social Responsibility: Your participation in this event reflects your commitment to social responsibility and compassion towards animals. By taking part in Pedal For Paws, you inspire others to get involved and contribute to animal welfare causes.
How to Participate?
Participating in Pedal For Paws 2018 is easy! Follow these simple steps to join our cause:
Register Online: Visit our website and complete the online registration form. Provide all the necessary details, including your contact information, preferred cycling distance, and t-shirt size. Don't forget to review and agree to our event terms and conditions.
Set Your Fundraising Goal: As a participant, you have the opportunity to raise funds for the cause. Set a personal fundraising goal and share it with your friends, family, and colleagues through social media and email. Encourage them to support your efforts and make a difference.
Prepare for the Event: Make sure you have a suitable bicycle, helmet, and comfortable cycling attire. Train and prepare yourself physically for the chosen distance. Don't forget to stay updated with event-related announcements and guidelines.
Join the Ride: On the day of the event, arrive at the designated starting point with your cycling gear and a positive mindset. Connect with fellow participants, volunteers, and staff from Mobile Animal Surgical Hospital. Enjoy the ride while knowing you are making a positive impact on animal welfare!
Impact of Pedal For Paws
Over the years, Pedal For Paws has greatly contributed to improving animal welfare in our community. Thanks to the support and dedication of participants and sponsors, we have achieved remarkable results:
1. Medical Assistance Programs
With the funds raised from Pedal For Paws, Mobile Animal Surgical Hospital has been able to provide essential medical treatments, surgeries, and vaccinations to stray and abandoned animals. Through our outreach programs, we ensure that no pet is left unaided due to financial constraints.
2. Rescue Organizations and Shelters
Our charity event has made a significant impact on local rescue organizations and animal shelters. The funds generated have enabled them to rescue, rehabilitate, and find forever homes for countless animals in need. The life-saving efforts made possible by Pedal For Paws have transformed the lives of many furry friends.
3. Education and Awareness
Pedal For Paws goes beyond financial contributions. It serves as a platform to raise awareness about responsible pet ownership, animal cruelty prevention, and fostering a compassionate society for all creatures. Through various educational initiatives, we empower individuals to become advocates for animal rights and welfare.
Join Us in the Journey to Make a Difference
Are you ready to pedal for a cause and make a difference in the lives of animals? Register today for Pedal For Paws 2018 and become a part of this impactful event. Together, we can create a better future for animals in need. Don't miss this incredible opportunity to combine your love for cycling and commitment to animal welfare. Join us now!