Administering Injectables and Medications
Jan 18, 2019
Services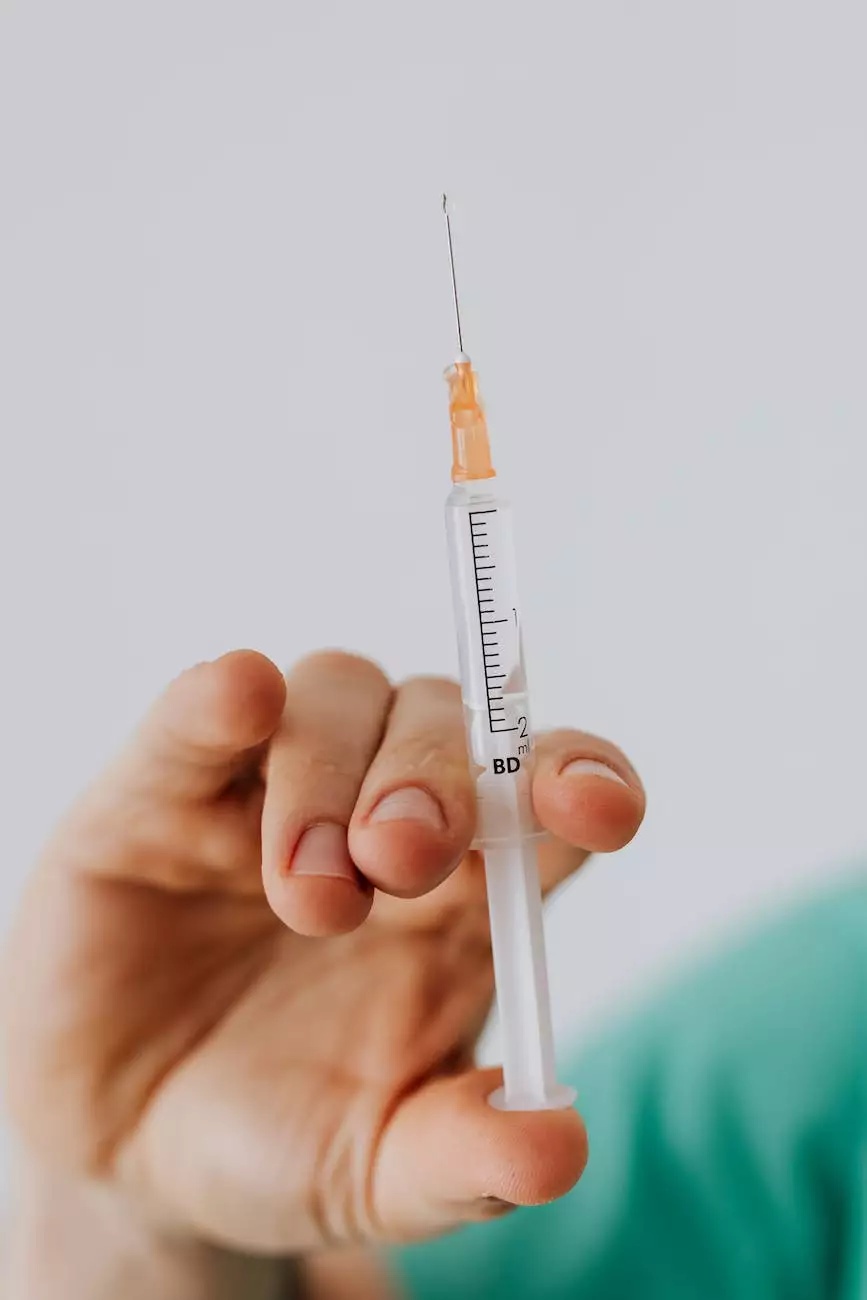 Welcome to Mobile Animal Surgical Hospital, your trusted destination for high-quality veterinary care. As an experienced mobile veterinary service, we understand the importance of providing convenient and comprehensive medical solutions for your beloved pets. In this section, we will discuss our expert services in administering injectables and medications to ensure the well-being of your furry friends.
The Importance of Professional Administration
Administering injectables and medications requires precision, knowledge, and a gentle touch. Our team of skilled veterinary professionals has extensive experience in managing different types of medications, including vaccines, pain relievers, and antibiotics. We prioritize the safety and comfort of your pets, taking every measure to ensure successful administration.
Our Process
When you choose Mobile Animal Surgical Hospital for administering injectables and medications, you can expect a comprehensive and personalized approach suited to your pet's needs.
Evaluation and Consultation
Our initial step is to evaluate your pet's medical history, overall health, and any specific requirements. During a consultation, our experienced veterinarian will discuss your concerns, answer questions, and recommend the most suitable injectables or medications for the targeted condition.
Preparing for Administration
Before administering any injectable or medication, we ensure proper preparation to guarantee a smooth and stress-free experience for your pets. Our team follows strict hygiene protocols, including proper sterilization of equipment and utilization of a calm and controlled environment to minimize any potential anxiety.
Pain Management and Comfort
At Mobile Animal Surgical Hospital, your pet's comfort is our top priority. For injectables that may cause discomfort, such as vaccines or medications administered via injection, our team implements pain management techniques that reduce pain and ensure a more relaxed experience for your furry friend.
Administering the Injectable/Medication
With years of experience, our skilled veterinarians have developed a gentle touch when administering injectables or medications. We prioritize precision, ensuring the appropriate dosage and method of administration. From subcutaneous injections to intravenous medications, we strive for accuracy to maximize the effectiveness of the treatment.
Post-Administration Monitoring
After the injection or medication is administered, we carefully monitor your pet's immediate reaction and provide necessary post-administration care. Our dedicated team will share valuable guidelines and recommendations to promote a speedy recovery and minimize any potential side effects.
Contact Us Today!
At Mobile Animal Surgical Hospital, our goal is to provide the highest level of care and convenience for you and your pets. Whether you require injectables or medications for preventive health measures or specific medical conditions, our experienced team is here to help. Don't hesitate to contact us today to schedule an appointment or inquire further about our services.
Convenient and professional administering of injectables and medications
Dedicated team of experienced veterinarians
Comprehensive evaluation and personalized treatment plans
Ensuring comfort and minimizing pain
Strict adherence to hygiene and safety protocols
Post-administration care and monitoring
Exceptional customer service and convenient mobile veterinary solutions
With Mobile Animal Surgical Hospital, your pets are in safe hands. We go above and beyond to provide the care they deserve. Contact us today to ensure the well-being and overall health of your beloved animals.