Laser Therapy for Pets: Enhancing Your Pet's Well-being
Jan 1, 2020
Services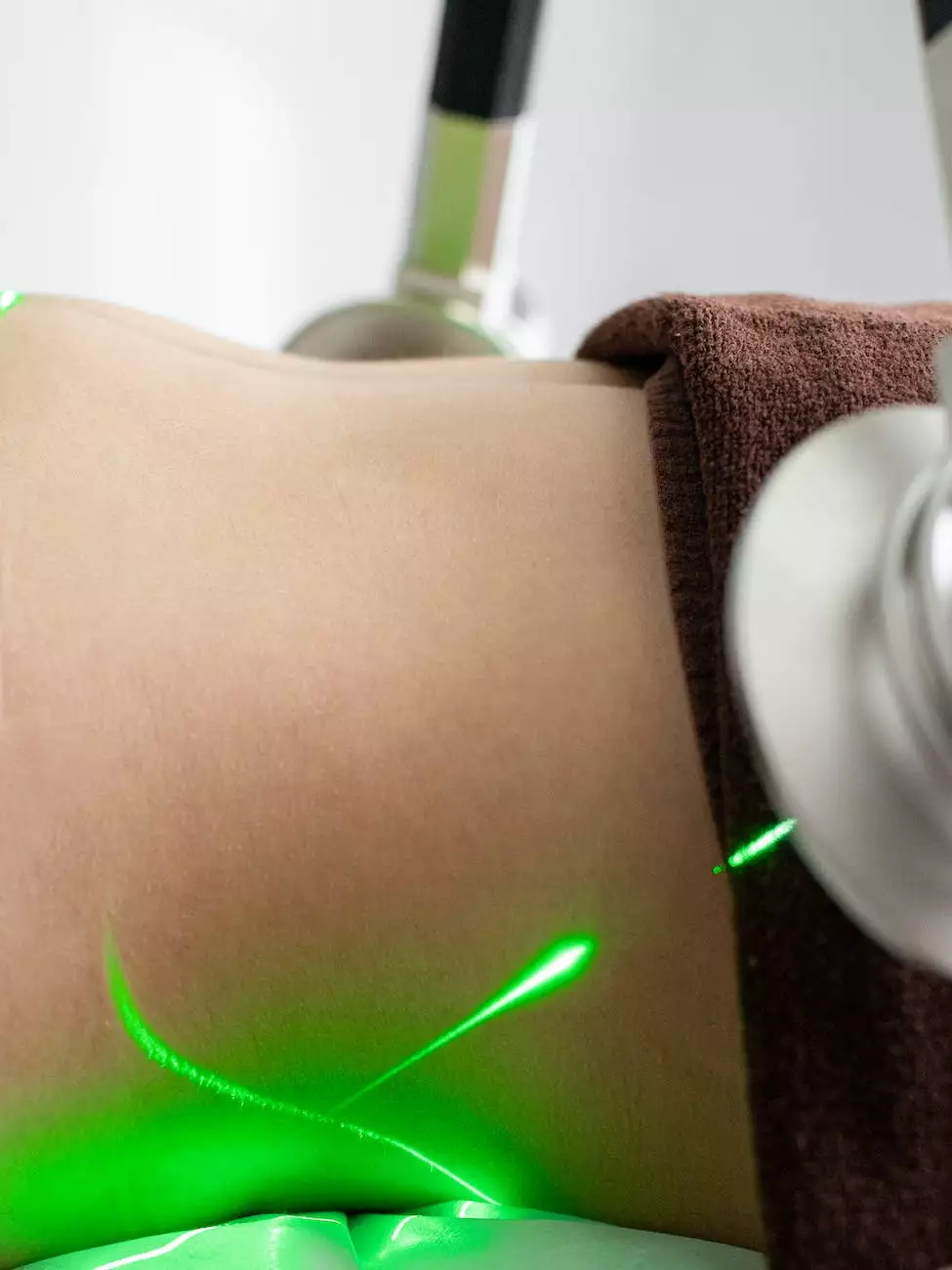 Introduction
Welcome to the world of advanced veterinary care at Mobile Animal Surgical Hospital, where we prioritize the health and happiness of your beloved pets. Our mission is to provide comprehensive and state-of-the-art treatments to enhance their overall well-being. In this article, we will explore the benefits and effectiveness of laser therapy for pets, and why you should consider this innovative treatment option.
The Power of Laser Therapy
Laser therapy is a non-invasive treatment that utilizes the power of light to stimulate tissue healing, reduce inflammation, and alleviate pain in animals. It has gained significant recognition in the veterinary field due to its remarkable results and minimal side effects. By utilizing a low-level laser, our highly skilled veterinarians in Franklin can deliver targeted light energy to specific areas of your pet's body, accelerating the natural healing process.
Benefits of Laser Therapy
1. Reduction of Pain and Inflammation:
Laser therapy increases blood circulation, promoting the release of endorphins and reducing pain perception in your pet. It also helps to decrease inflammation associated with various conditions, such as arthritis or post-operative swelling.
2. Enhanced Healing and Tissue Repair:
The deep-penetrating laser light stimulates cellular activity, accelerating tissue repair and regeneration. This can be particularly beneficial for wounds, surgical incisions, or musculoskeletal injuries.
3. Non-Invasive and Painless:
Unlike traditional surgical procedures, laser therapy is a non-invasive and painless treatment option for pets. It does not require any incisions, reducing the risk of complications and enhancing your pet's comfort during the healing process.
4. Drug-Free Alternative:
Laser therapy offers a drug-free solution for managing pain and promoting healing in pets. This can be an ideal option for pets with sensitivities or allergies to medications.
Conditions Treated with Laser Therapy
Laser therapy can effectively address a wide range of conditions in pets, including:
Arthritis and joint pain
Inflammation
Wound healing
Surgical incisions
Muscle and ligament injuries
Hot spots
Ear infections
Personalized Treatment Plans
At Mobile Animal Surgical Hospital, we understand that each pet is unique and requires individualized care. Our expert veterinarians will conduct a thorough examination and devise a tailored treatment plan to address your pet's specific needs. Laser therapy sessions can be scheduled regularly, and the duration of treatment will depend on the nature and severity of your pet's condition.
Why Choose Mobile Animal Surgical Hospital?
1. Experienced Veterinary Team:
Our veterinarians specialize in laser therapy and have extensive knowledge in providing the best care for your pets. They stay up-to-date with the latest advancements in veterinary medicine to ensure optimal treatment outcomes.
2. State-of-the-Art Facility:
Our clinic is equipped with state-of-the-art laser therapy equipment and technology, guaranteeing the highest level of precision and effectiveness in each treatment session.
3. Comprehensive Veterinary Services:
Aside from laser therapy, Mobile Animal Surgical Hospital offers a wide array of comprehensive veterinary services, including preventive care, diagnostics, surgery, and emergency care. We strive to be your one-stop solution for all your pet's healthcare needs.
4. Compassionate and Personalized Care:
We understand the deep bond between pets and their owners, and we treat every patient as if they were our own. Our team is committed to providing compassionate and personalized care to ensure your pet's comfort and well-being throughout the treatment process.
Contact Us to Schedule an Appointment
If you believe that laser therapy could significantly benefit your pet, don't hesitate to reach out to our knowledgeable team at Mobile Animal Surgical Hospital. We will be more than happy to answer any questions you may have and schedule an appointment for a consultation.
Remember, your pet's well-being is our top priority, and laser therapy can be the key to enhancing their overall quality of life. Contact us today and discover the transformative power of laser therapy for your beloved companion!