What to Expect at Your Pet's Appointment
Jun 25, 2022
Appointments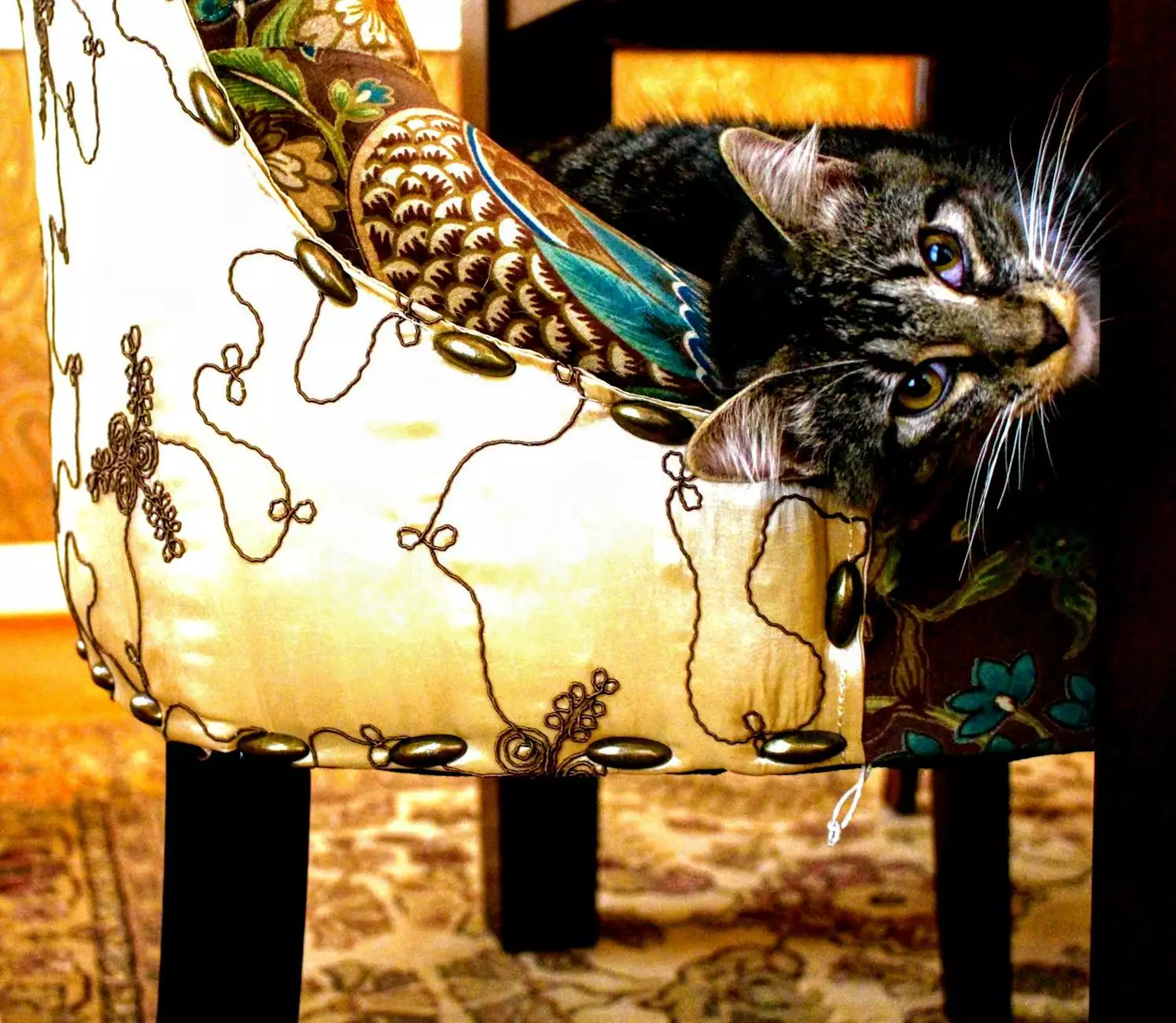 Welcome to Tri-Mobile Animal Surgical Hospital
Tri-Mobile Animal Surgical Hospital is dedicated to providing exceptional care for your beloved pets. As a leading provider in the field of mobile veterinary medicine, we pride ourselves on offering high-quality services in the comfort of your own home. When you bring your pet to our hospital, you can expect nothing but the best care, delivered with compassion and expertise.
Our Team of Expert Veterinarians
Our team consists of highly skilled and experienced veterinarians who are passionate about providing the best possible care for your pets. With extensive knowledge in various veterinary specialties, our veterinarians stay up-to-date on the latest advancements in the field to deliver exceptional medical and surgical treatments for your furry friends.
Comprehensive Veterinary Services
At Tri-Mobile Animal Surgical Hospital, we offer a wide range of comprehensive veterinary services to ensure your pet's health and well-being. From routine check-ups to specialized surgeries, we are equipped to handle all your pet's medical needs. Our services include:
1. Preventive Care
We emphasize the importance of preventive care to keep your pets healthy and happy. Our veterinarians provide vaccinations, parasite control, and thorough examinations to detect any potential health issues early on.
2. Diagnostic Testing
Our state-of-the-art diagnostic equipment allows us to accurately diagnose and monitor your pet's conditions. We offer laboratory testing, digital radiography, ultrasound, and other advanced diagnostic procedures to provide a comprehensive evaluation of your pet's health.
3. Surgical Procedures
Our skilled veterinary surgeons perform a wide range of surgical procedures, including but not limited to spaying/neutering, orthopedic surgeries, soft tissue surgeries, and emergency procedures. Rest assured that your pet is in safe hands, and we always prioritize their comfort and well-being.
4. Dental Care
Good dental health is vital for your pet's overall well-being. Our dental services include professional cleanings, extractions, and oral health examinations. We also provide guidance on home dental care to maintain your pet's oral hygiene.
5. Rehabilitation and Physical Therapy
We understand the importance of rehabilitation and physical therapy in the recovery process. Our hospital offers various treatments, exercises, and modalities to assist in your pet's rehabilitation after injury or surgery, enhancing their recovery and quality of life.
What to Expect during Your Pet's Appointment
When you bring your pet to Tri-Mobile Animal Surgical Hospital, we aim to create a stress-free experience for both you and your furry friend. Here's what you can expect during your pet's appointment:
1. Warm Welcome and Check-in
As you arrive at our mobile clinic, you will be greeted with a warm welcome by our friendly staff. They will guide you through the check-in process, ensuring we have all the necessary information about your pet's medical history and reasons for the visit.
2. Thorough Physical Examination
Our veterinarians will perform a comprehensive physical examination of your pet to assess their overall health. This examination includes checking vital signs, evaluating body condition, assessing mobility, and examining specific areas of concern. We'll listen attentively to any health issues or symptoms you've noticed in your pet.
3. Consultation and Treatment Plan
Based on the physical examination findings, our veterinarians will discuss the diagnosis, treatment options, and a tailored treatment plan for your pet. We believe in involving you in the decision-making process and explaining all available options to ensure you feel confident in your choices.
4. Clear Communication
Throughout your pet's appointment, our team will maintain clear communication with you. We will explain any procedures, medications, or potential side effects, and answer any questions or concerns you might have. Our goal is to ensure you have a complete understanding of your pet's condition and the recommended treatments.
5. Compassionate Care
At Tri-Mobile Animal Surgical Hospital, we treat your pets as if they were our own. We understand that visiting the vet can be stressful for animals, so we strive to create a calm and soothing environment. Our caring staff will handle your pet with gentle hands and provide comfort throughout their stay at our hospital.
6. Convenient Follow-up
After your pet's appointment, our team will provide you with detailed instructions on home care, medications, and any necessary follow-up appointments. We are always available to address any concerns or questions you may have after your visit.
When it comes to your pet's health, trust the experts at Tri-Mobile Animal Surgical Hospital. We are committed to providing the highest standard of care for your beloved pets. Contact us today to schedule an appointment or learn more about our services.
© 2022 Mobile Animal Surgical Hospital. All rights reserved. | Pets and Animals - Pets