Pet Proofing Your Home
Aug 23, 2022
Pet Care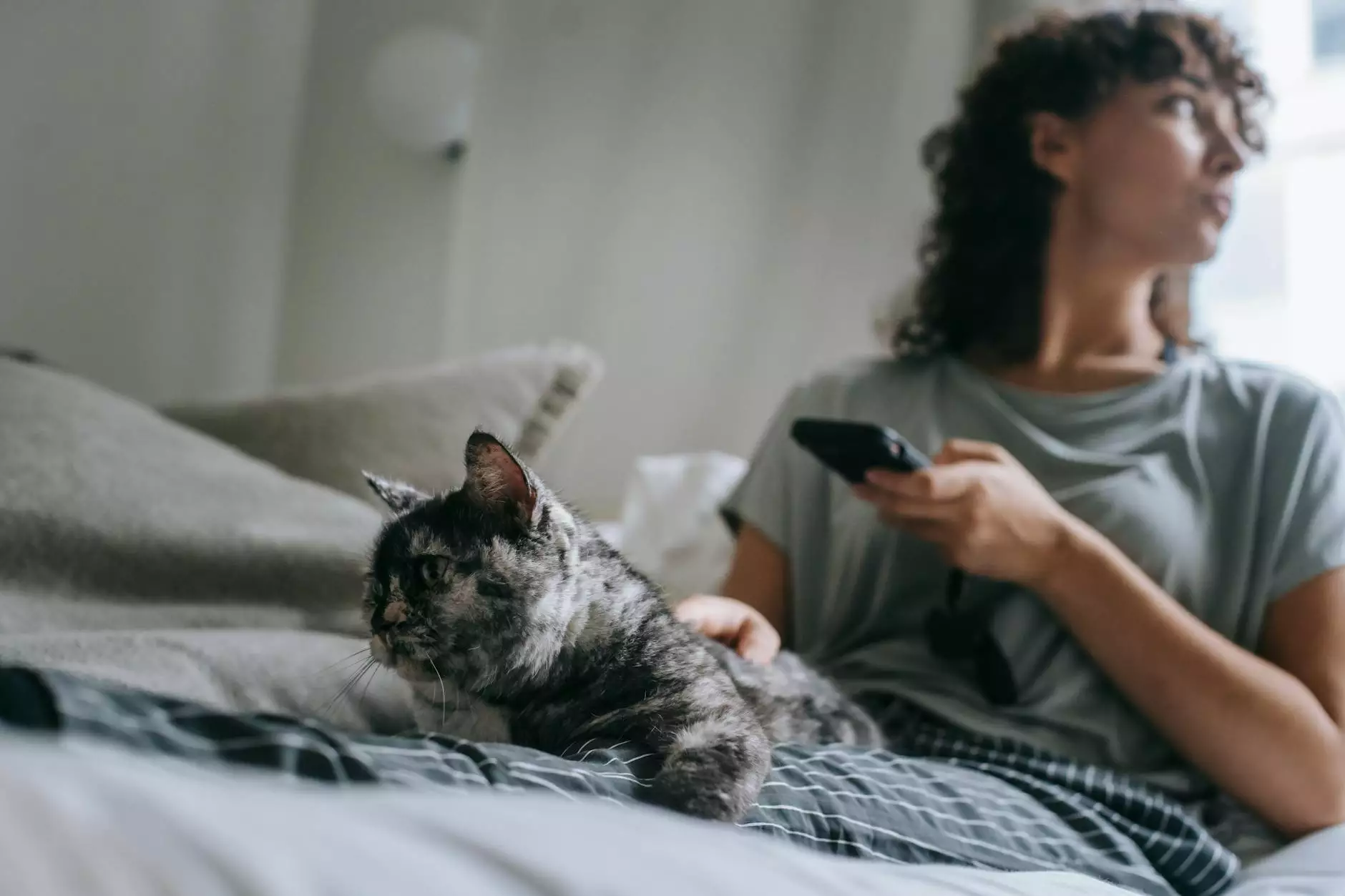 Welcome to Mobile Animal Surgical Hospital's comprehensive guide on pet-proofing your home. We understand the importance of creating a safe environment for your beloved pets. Whether you have a curious puppy, an energetic kitten, or a seasoned companion, it is crucial to take measures to prevent accidents and keep your furry friends healthy and happy.
Identifying Potential Hazards
Pets, particularly young ones, can be quite adventurous and may get into things they shouldn't. It is essential to identify potential hazards around your home and take appropriate steps to mitigate any risks.
Chemical Substances
Many common household products can be toxic to pets if ingested. Keep cleaning supplies, medications, and chemicals securely stored in cabinets or high shelves out of their reach. Always remember to properly dispose of any hazardous materials to avoid accidental exposure.
Plants and Flowers
While plants can add beauty to your home, some of them can be toxic to pets. Research and ensure the plants in your home are safe for your furry companions. Keep any toxic plants out of reach or opt for pet-friendly alternatives to enhance your indoor garden.
Electrical Cords and Wires
Puppies and kittens love exploring, and this includes chewing on anything they find interesting. Secure electrical cords and wires by using cord covers or hiding them behind furniture to prevent accidental electrocution or damage to electronic devices.
Creating a Pet-Safe Space
Designating a pet-safe area in your home is beneficial for both your pets and your peace of mind. This space should allow your pets to exercise, relax, and retreat when needed.
Pet Gates and Enclosures
Utilize pet gates and enclosures to restrict access to certain areas of your home. This can be particularly helpful to keep pets away from hazardous areas such as the kitchen, where they could potentially reach hot stoves or sharp objects.
Comfortable Bedding and Toys
A cozy bed and a selection of stimulating toys can help keep your pets content and occupied. Choose toys that are safe for your pet's size and breed, avoiding small parts that could be a choking hazard.
Proper Waste Disposal
For pet owners, waste disposal is an important aspect of maintaining cleanliness and hygiene. Make sure to regularly clean your pet's litter box or designated bathroom area and dispose of waste properly. This helps prevent odors and the spread of bacteria.
Preventing Accidental Escapes
Even the most well-behaved pets can be curious and attempt to explore the great outdoors. It is crucial to take measures to prevent accidental escapes, ensuring your pets' safety.
Secure Doors and Windows
Check your doors and windows for any gaps or loose screens that could be an escape route for your pet. Install window screens or pet-proof mesh to prevent them from pushing through or falling out.
Microchipping and Identification Tags
Microchipping is a safe and effective way to ensure your pet can be easily identified if they happen to escape. Additionally, always have identification tags on your pets' collars with up-to-date contact information. This significantly increases the chances of a happy reunion in case of separation.
Supervision and Outdoor Enclosures
When enjoying outdoor activities with your pets, it is essential to supervise them at all times. If you have a yard, consider installing a secure fence or using outdoor enclosures to provide a safe and controlled environment for your furry friends to explore and play.
Regular Veterinary Care
Lastly, regular veterinary care is vital to ensure the overall well-being of your pets. Schedule routine check-ups, vaccinations, and preventive treatments to safeguard their health and catch any potential issues early on.
Choosing a Reputable Veterinarian
Research and select a reputable veterinarian who understands the specific needs of your pets. Building a strong relationship with your veterinarian is crucial for comprehensive care and expert advice on pet-proofing strategies.
Emergency Preparedness
Accidents can happen, even with the best preventative measures. Be prepared for emergencies by having a designated pet first-aid kit and knowing the location and contact information of your nearest 24/7 veterinary emergency clinic.
In conclusion, pet-proofing your home is an essential step in providing a safe, nurturing environment for your pets. By identifying potential hazards, creating a pet-safe space, preventing accidental escapes, and prioritizing regular veterinary care, you can ensure the well-being and happiness of your beloved pets. For further guidance and pet care services, Mobile Animal Surgical Hospital is here to assist you. Contact us today to learn more!