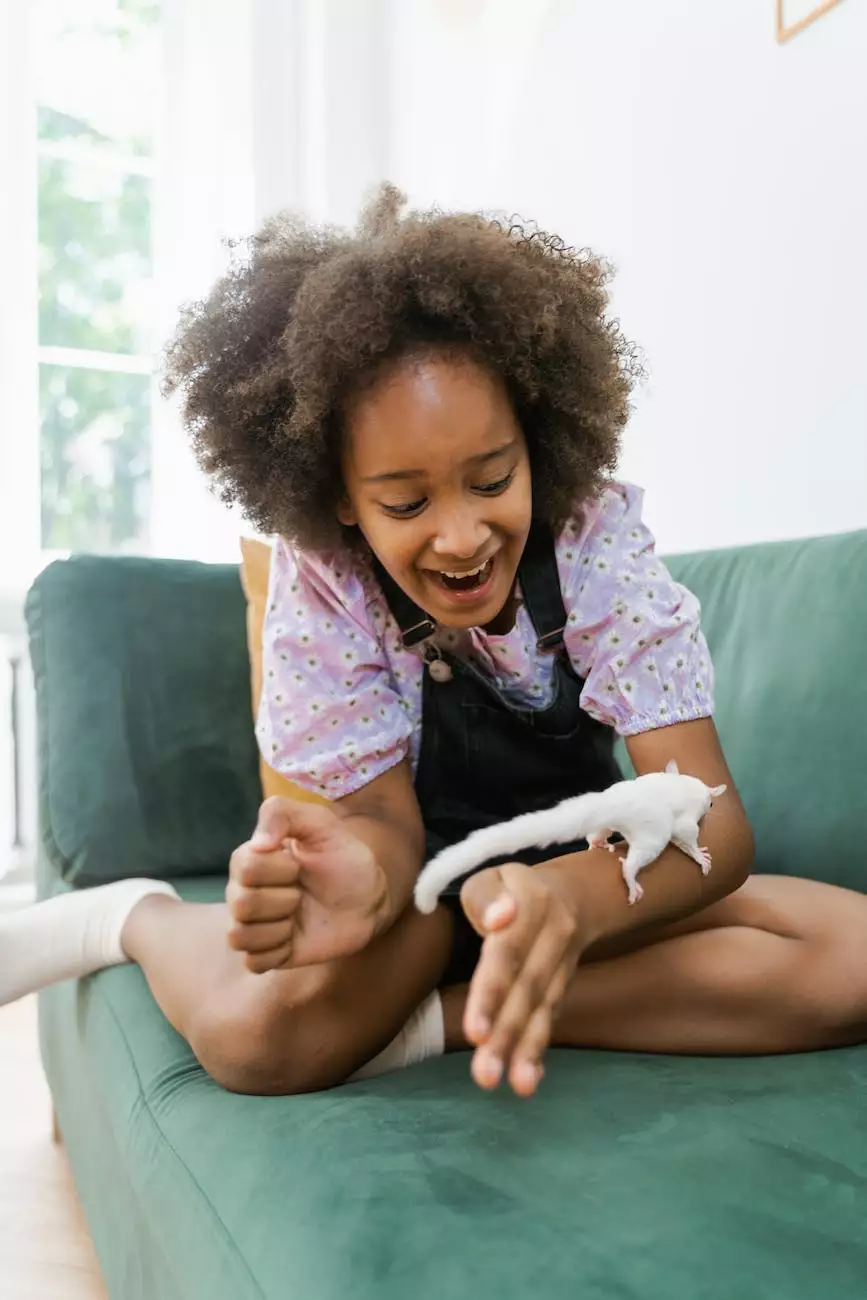 The Fascinating World of Sugar Gliders
Welcome to the informative world of sugar gliders! Are you looking to learn more about these delightful creatures? Look no further! Mobile Animal Surgical Hospital is here to provide you with comprehensive information about sugar gliders, their behavior, habitat, diet, and healthcare requirements.
Understanding Sugar Glider Behavior
Sugar gliders, scientifically known as Petaurus breviceps, are small, arboreal marsupials native to the forests of Australia, Indonesia, and New Guinea. They are nocturnal animals with a social nature, often forming colonies in the wild.
If you plan on having a sugar glider as a pet, it's crucial to understand their behavior. These adorable little creatures are highly social, requiring companionship for their overall well-being. They communicate through a range of vocalizations and body language, making them excellent companions for those willing to invest the time and effort into their care.
Creating the Perfect Habitat for Your Sugar Glider
Designing a suitable habitat for your sugar glider is a crucial aspect of their care. These active and agile creatures require spacious enclosures with plenty of vertical space to support their gliding and jumping behaviors. Providing them with branches, ropes, and toys for stimulation is essential to prevent boredom.
When setting up their habitat, make sure to include a nesting box or pouch for resting and hiding during the day since sugar gliders are nocturnal. It's also important to maintain a stable temperature range, ideally between 68-79°F (20-26°C), to ensure their comfort and well-being.
A Balanced Diet for Optimal Health
Proper nutrition plays a key role in ensuring the health of your sugar glider. Their natural diet consists of nectar, pollen, tree sap, insects, as well as the occasional fruit and vegetable. Commercial sugar glider diets, supplemented with fresh produce and protein, can provide a balanced nutritional intake.
However, it's crucial not to overlook their specific dietary requirements. Avoid foods high in sugar, salt, or fat, as these can negatively impact their health. Consult with a veterinarian experienced in sugar glider care to create a suitable diet plan tailored to your pet's individual needs.
Healthcare and Veterinary Services
Maintaining your sugar glider's well-being involves regular veterinary check-ups, vaccinations, and preventive care. At Mobile Animal Surgical Hospital, we specialize in providing top-notch healthcare services for sugar gliders and a wide range of other pets.
Our experienced veterinarians are knowledgeable in the unique needs of sugar gliders and can guide you on topics such as dental health, parasite control, neutering, and general wellness. You can trust us to keep your sugar glider in optimal health and provide guidance on any issues that may arise.
Bringing Joy and Companionship
Sugar gliders make wonderful pets for those ready to commit to their care. With their captivating appearance, social interactions, and playful nature, they bring joy and companionship to any household.
Whether you're a current or aspiring sugar glider owner, Mobile Animal Surgical Hospital is your one-stop destination for all things related to their care. Our dedicated team is passionate about promoting the well-being of sugar gliders and providing exceptional veterinary services to ensure their longevity and happiness.
Embrace the World of Sugar Gliders Today
Are you excited to embark on an incredible journey with a sugar glider? Take the first step by providing them with the care and attention they deserve. Mobile Animal Surgical Hospital is ready to assist you every step of the way, ensuring you have the resources and knowledge necessary to create a fulfilling life for your sugar glider.
Contact us today to schedule an appointment, ask questions, or seek guidance on how to make your sugar glider's life extraordinary. Let our expert team help you provide the best care for your adorable sugar glider companion!