Doberman Pinscher - Franklin
Jan 27, 2020
Pet Care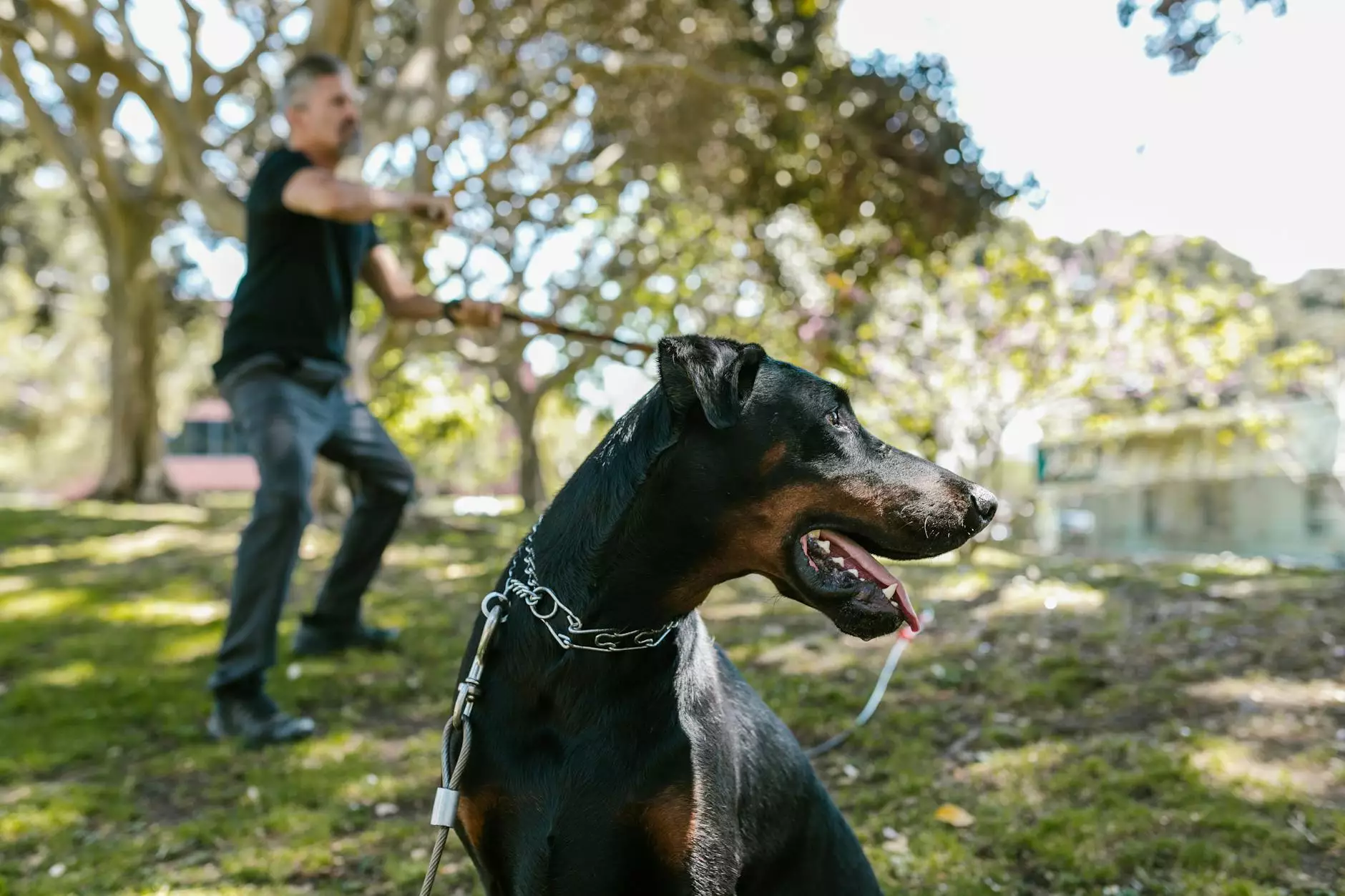 About the Doberman Pinscher Breed
The Doberman Pinscher is a magnificent and intelligent breed, known for its loyalty, agility, and protective nature. Originally developed by a tax collector named Louis Dobermann in Germany, this breed has quickly gained popularity around the world. They are often employed in various roles such as guard dogs, search and rescue dogs, therapy dogs, and even as family companions.
Temperament and Personality
Doberman Pinschers have an alert and fearless temperament, making them an excellent choice for guarding and protection. They are highly trainable and quick learners, which is why they excel in obedience and agility competitions. Despite their imposing appearance, Dobermans are known to be affectionate and devoted to their family. They thrive on human companionship and are great with children when properly socialized.
Physical Characteristics
Dobermans are a medium to large-sized breed, with a sturdy and muscular build. They have a sleek coat that comes in various colors, such as black, red, blue, and fawn. The distinctive features of a Doberman include a well-defined head, alert and expressive eyes, and cropped ears (where permitted).
Health and Care
Like all breeds, Doberman Pinschers have specific health considerations that owners should be aware of. They are prone to certain genetic health issues, including hip dysplasia, heart problems, and Von Willebrand's disease. Regular veterinary check-ups, a balanced diet, and regular exercise are essential for their overall well-being.
Proper grooming is also important for the Doberman Pinscher's coat. Regular brushing helps maintain a shiny and healthy coat, while nail trimming, ear cleaning, and dental care should also be incorporated into their grooming routine.
Training and Exercise
Dobermans require mental and physical stimulation to keep them happy and well-behaved. They should be given consistent and positive training from an early age, as they thrive on structure and guidance. Early socialization is crucial as it helps them develop good manners and prevents any potential behavioral issues.
This breed enjoys various forms of exercise, including long walks, jogging, and playing fetch. They have a high energy level and require regular physical activity to prevent boredom and promote a healthy lifestyle.
Conclusion
The Doberman Pinscher is undoubtedly a remarkable breed that embodies loyalty, intelligence, and strength. They are well-suited for experienced owners who can provide the necessary training, socialization, and exercise they require.
At Mobile Animal Surgical Hospital, we understand the importance of providing comprehensive information about various breeds, including the Doberman Pinscher. Our aim is to assist pet owners in making educated decisions and ensuring the well-being of their beloved companions.
For any further advice or inquiries, feel free to contact Mobile Animal Surgical Hospital. We are here to help you provide the best care for your Doberman Pinscher and all other pets.