Cornish Rex - Franklin
Feb 23, 2018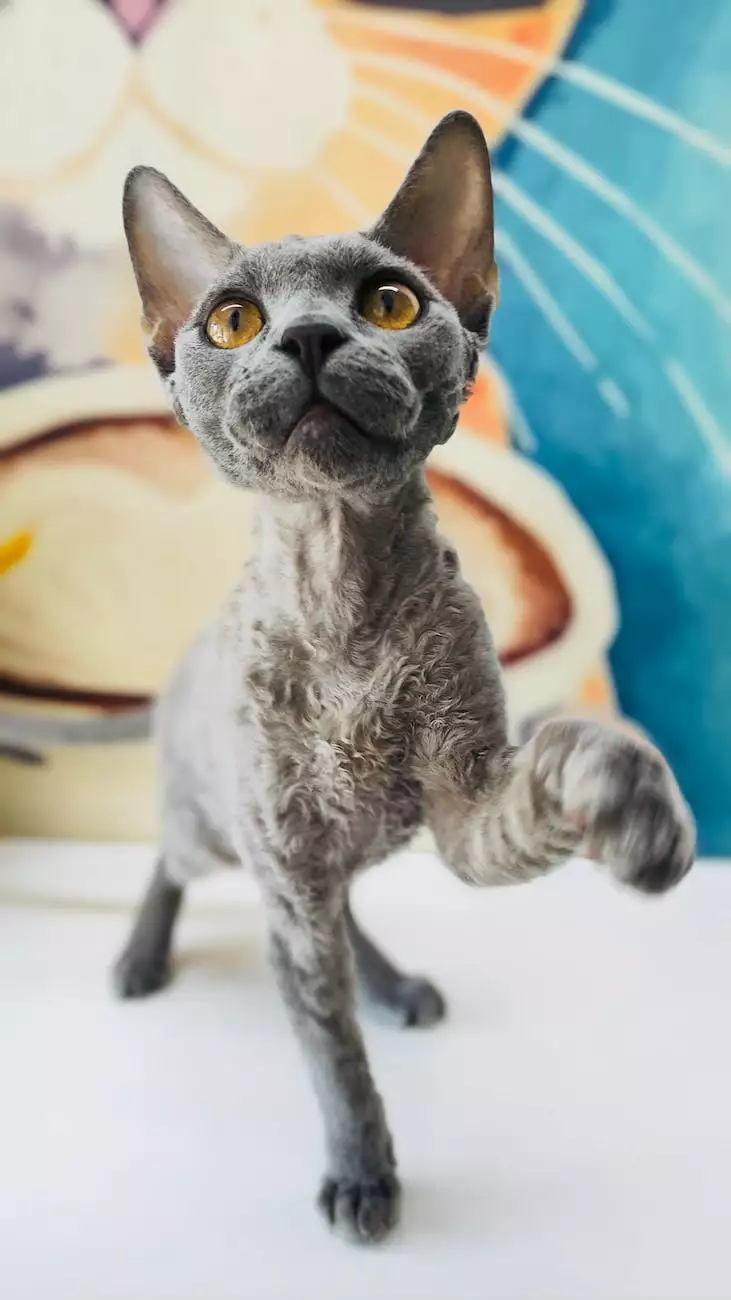 Welcome to Mobile Animal Surgical Hospital's Cornish Rex page!
As a renowned Mobile Animal Surgical Hospital specializing in Pets and Animals - Pets, our team is dedicated to providing comprehensive information about various cat breeds, including the Cornish Rex. In this detailed guide, we'll introduce you to the wonderful world of Cornish Rex cats, share their unique characteristics, and provide valuable insights into their care requirements.
Understanding Cornish Rex Cats
The Cornish Rex breed is known for its distinctive wavy fur, slender body, and captivating eyes. Originating from Cornwall, England, these feline companions have a playful and sociable nature, making them perfect companions for families and individuals alike.
Appearance
The most notable feature of Cornish Rex cats is their extraordinary coat. Unlike other cats, their fur is short, dense, and naturally wavy. The absence of guard hairs gives their coats a soft and luxurious feel. While their fur may vary in color and pattern, it's their unique coat texture that sets them apart from other breeds.
Personality
Cornish Rex cats have an outgoing and affectionate nature, often forming strong bonds with their human companions. They have a reputation for being intelligent, curious, and playful, making them a delight to have around the house. These cats thrive on social interaction and enjoy being in the company of their owners.
Care and Maintenance
Providing proper care for your Cornish Rex is essential to ensure their overall well-being. Here are some key factors to consider:
Diet and Nutrition
Feeding your Cornish Rex a balanced diet rich in high-quality protein is crucial for their energy levels and overall health. Consult with your veterinarian to determine the appropriate diet plan based on the cat's age, weight, and specific dietary needs.
Grooming
Due to their unique coat, Cornish Rex cats require regular grooming to maintain its condition. While they don't shed as much as other long-haired breeds, it's still necessary to brush their fur weekly to remove any debris or loose hairs. Additionally, bath time for your Cornish Rex can be a special occasion, as their wavy fur makes them uniquely enjoyable to bathe.
Exercise
Cornish Rex cats tend to be active and playful, so it's important to provide them with plenty of opportunities to exercise. Interactive toys and climbing structures can help keep them mentally and physically stimulated. Regular play sessions with their human companions are also highly recommended to fulfill their exercise needs and strengthen the bond between cat and owner.
Health
Just like any other cat breed, Cornish Rex cats may be susceptible to certain health issues. While they are generally healthy cats, it's vital to schedule routine veterinary check-ups to detect any potential health problems early on. Some common conditions that may affect Cornish Rex cats include:
Hypertrophic Cardiomyopathy (HCM)
Patellar Luxation
Hereditary Myopathy
Polycystic Kidney Disease (PKD)
Asthma
Regular vaccinations, parasite prevention, and dental care are all essential aspects of maintaining your Cornish Rex's health. Remember to consult with your veterinarian for personalized guidance.
Adopting a Cornish Rex
If you are considering adding a Cornish Rex to your family, there are a few options available to you. You can contact reputable breeders who specialize in Cornish Rex cats or consider adoption from local shelters and rescue organizations. By adopting, you not only provide a loving home to a deserving cat but also contribute to reducing pet overpopulation.
In Conclusion
Cornish Rex cats are extraordinary companions known for their unique physical traits and loving personalities. Understanding their specific needs and ensuring their well-being is crucial to provide them a happy and fulfilled life. At Mobile Animal Surgical Hospital, we are passionate about promoting responsible pet ownership and believe in the joy these magnificent felines bring to our lives. If you have any further questions or would like to discuss adopting a Cornish Rex, please don't hesitate to contact us.