Mobile Animal Surgical Hospital - Maryville, TN Veterinary Services
Mar 20, 2021
Services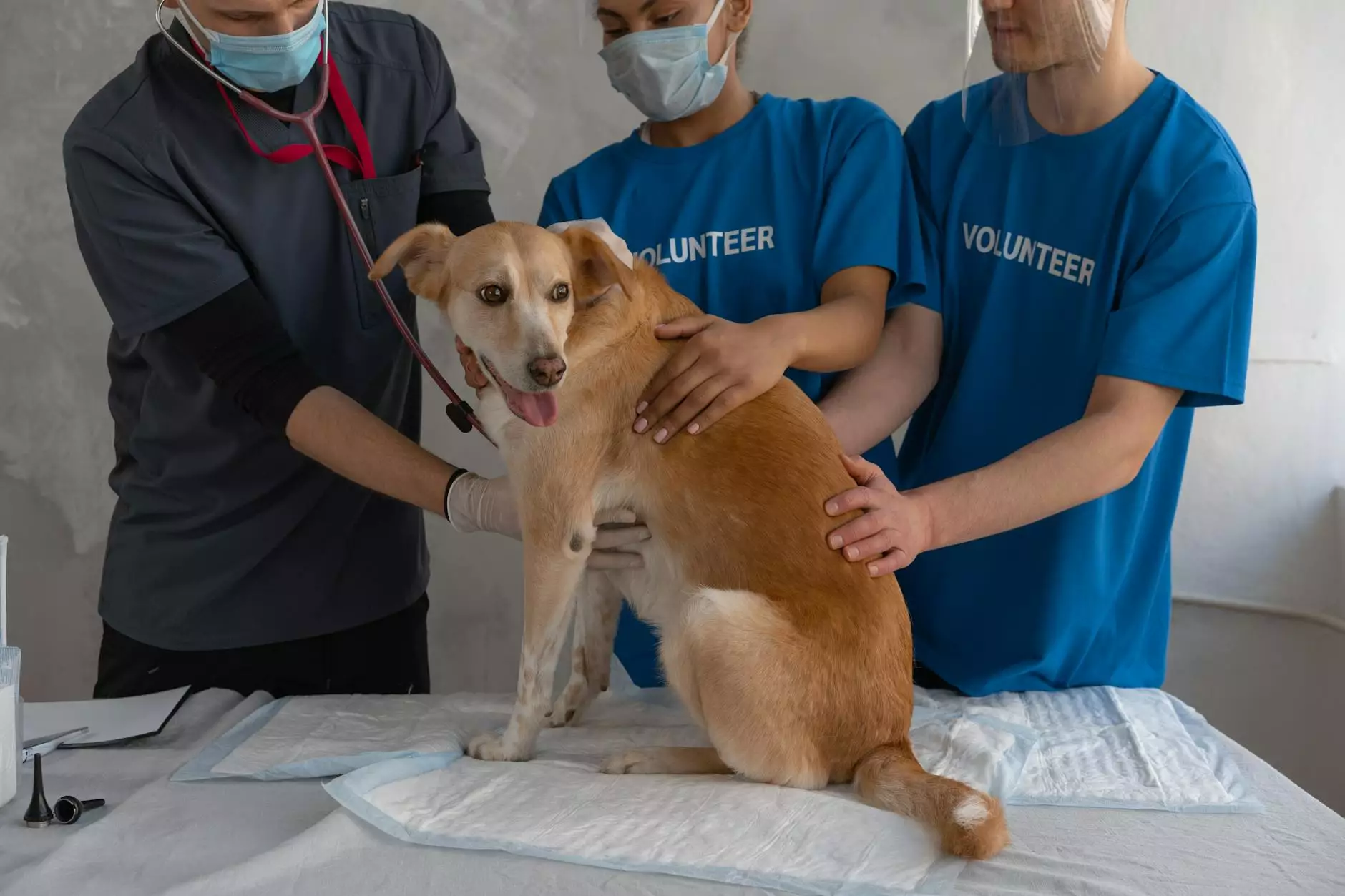 About Chilhowee Vet Clinic
Chilhowee Vet Clinic, located in Maryville, TN, offers a wide range of professional and compassionate veterinary services. Our experienced team at the Mobile Animal Surgical Hospital is dedicated to providing exceptional care for pets and animals. With our state-of-the-art facility and advanced medical equipment, we are committed to ensuring the health and well-being of your beloved pets.
Comprehensive Veterinary Services
At Chilhowee Vet Clinic, we understand the importance of comprehensive veterinary care for pets. Our range of services includes:
1. Preventive Care
We emphasize the significance of preventive care to keep your pets healthy. Our veterinary professionals offer regular check-ups, vaccinations, and parasite control measures to protect your furry friends from potential health risks.
2. Diagnostic Services
Our advanced diagnostic services enable us to accurately diagnose and treat various health conditions. We utilize cutting-edge technology, such as digital radiography and ultrasound, to ensure quick and precise results.
3. Surgical Procedures
As a Mobile Animal Surgical Hospital, we specialize in a wide array of surgical procedures. Our experienced veterinarians possess expertise in soft tissue surgery, orthopedic surgery, and emergency procedures, ensuring your pets receive the highest level of surgical care.
4. Dental Care
Oral health is essential for the overall well-being of your pets. Our dental care services include professional cleanings, extractions, and oral surgeries to maintain your pets' oral hygiene and provide relief from dental issues.
5. Emergency Veterinary Care
We understand that emergencies can occur at any time. That's why we offer 24/7 emergency veterinary care to provide immediate attention and medical assistance to your pets during critical situations.
6. Pet Boarding and Grooming
In addition to our medical services, we also provide reliable pet boarding and grooming services. Whether you need a safe and comfortable place for your pets while you're away or professional grooming to keep them looking their best, we've got you covered.
Your Trusted Maryville, TN Veterinary Team
At Chilhowee Vet Clinic, we are proud of our dedicated and compassionate veterinary team. Our veterinarians and support staff are committed to giving your pets the best care possible. We treat each pet as if they were our own, ensuring they receive personalized attention and gentle care throughout their visit.
Contact Chilhowee Vet Clinic Today
If you're looking for reliable and trustworthy veterinary services in Maryville, TN, look no further than Chilhowee Vet Clinic. Our Mobile Animal Surgical Hospital is fully equipped to handle all of your pets' medical needs. Contact us today to schedule an appointment or to learn more about our comprehensive veterinary services.
Location:
123 Main Street Maryville, TN 12345
Contact Information:
Phone: 123-456-7890 Email: [email protected]