Advanced Care for Your Pet
Jan 4, 2019
Services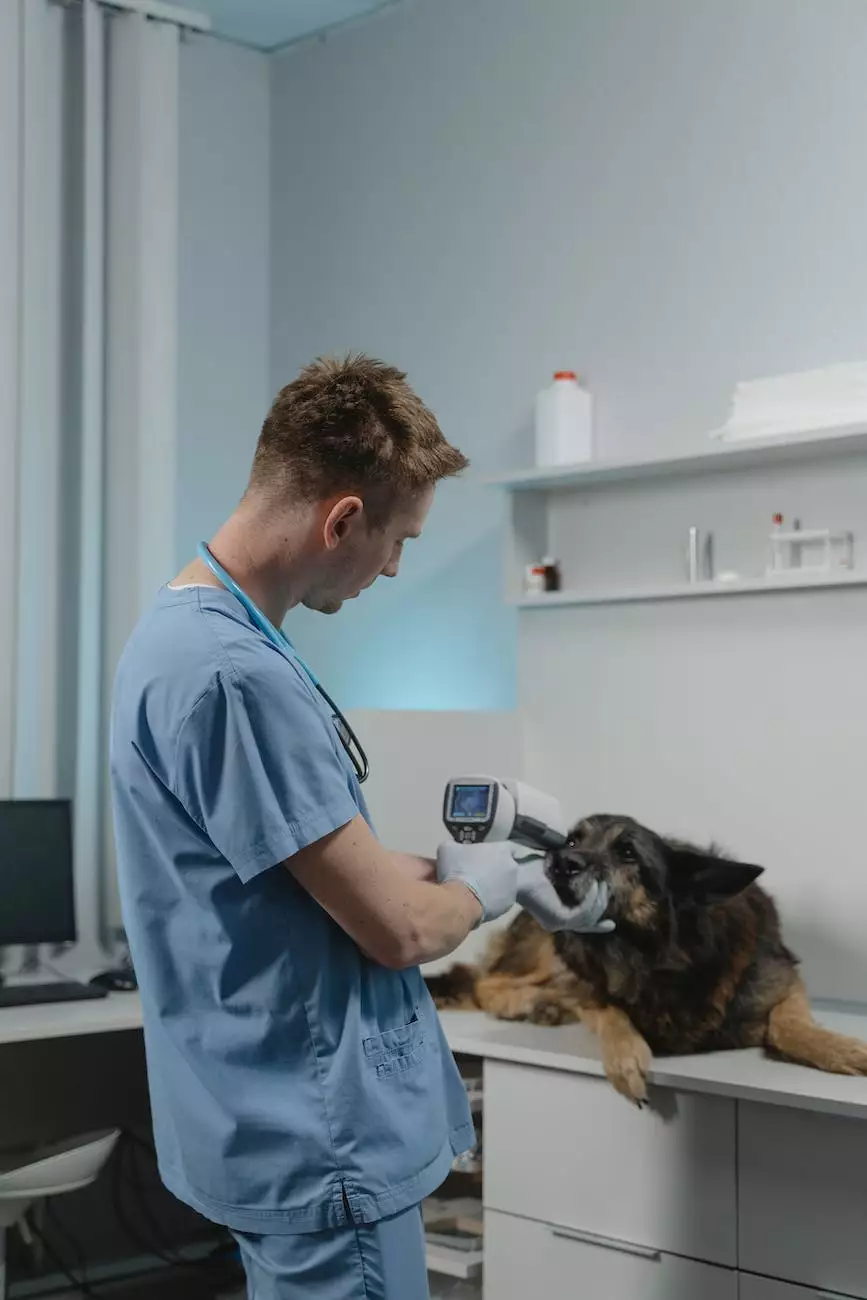 Welcome to Mobile Animal Surgical Hospital
At Mobile Animal Surgical Hospital, we understand the special place your pets hold in your heart. That's why we are dedicated to providing comprehensive advanced care for your furry friends. Our team of skilled veterinarians and compassionate staff are committed to ensuring that your pet receives the highest standard of veterinary care.
Comprehensive Veterinary Services
With our advanced care services, you can trust Mobile Animal Surgical Hospital to address the unique needs of your pet. Our experienced team specializes in a wide range of veterinary services, including:
Surgical Procedures
Our skilled surgeons perform a variety of surgical procedures, ranging from routine spaying/neutering to more complex soft tissue and orthopedic surgeries. We use state-of-the-art surgical techniques and equipment to minimize risks and promote faster recovery.
Internal Medicine
Our internal medicine specialists are trained to diagnose and treat complex medical conditions including those related to the respiratory, gastrointestinal, cardiovascular, and urinary systems. We utilize advanced diagnostic tools to provide accurate diagnoses and personalized treatment plans.
Diagnostics and Imaging
Our advanced diagnostic capabilities include digital radiography, ultrasound, and laboratory services. These tools aid in the early detection of diseases, enabling prompt intervention and improved outcomes. We strive to provide you with accurate and timely diagnoses.
Emergency Care
Accidents and illnesses can occur unexpectedly. With our emergency care services, you can rely on us to be there for your pet during those stressful times. Our trained veterinary professionals are equipped to handle various critical situations to stabilize and provide immediate care.
Dentistry
Oral health plays a crucial role in your pet's overall well-being. Our comprehensive dental services include routine cleanings, periodontal treatments, and dental surgeries if necessary. We are committed to promoting good oral hygiene and preventing dental diseases.
Rehabilitation and Therapy
If your pet is recovering from surgery, injury, or experiencing mobility issues, our rehabilitation and therapy services can assist in their recovery. We offer physical therapy, hydrotherapy, and other specialized treatments to improve their quality of life.
Why Choose Us?
When it comes to your pet's health, you deserve the best. Here are some reasons why Mobile Animal Surgical Hospital is the ideal choice for advanced care:
Skilled and Experienced Team
Our team consists of highly skilled veterinarians with extensive experience in advanced veterinary care. We stay up-to-date with the latest advancements in the field to provide the best possible treatment options for your pet.
State-of-the-Art Facilities
Our hospital is equipped with state-of-the-art facilities and advanced medical equipment. This enables us to deliver precise diagnostics, perform complex surgeries, and provide exceptional care to your beloved pets.
Compassionate and Personalized Approach
We understand that every pet is unique, and their healthcare needs vary. Our team takes the time to listen to your concerns, thoroughly examine your pet, and develop personalized treatment plans tailored to their specific requirements.
Commitment to Excellence
We are committed to maintaining the highest standard of care for your pets. From their initial consultation to ongoing treatments, we strive for excellence at every stage. Our dedication ensures that your pet receives the quality care they deserve.
Contact Us Today
If you're looking for advanced care for your pet, Mobile Animal Surgical Hospital is here to help. Give us a call or visit our website to schedule an appointment. Our team is ready to provide your pet with the exceptional care they deserve.