How X-Rays Can Help Detect Early Stages of Dental Diseases
May 29, 2021
Blog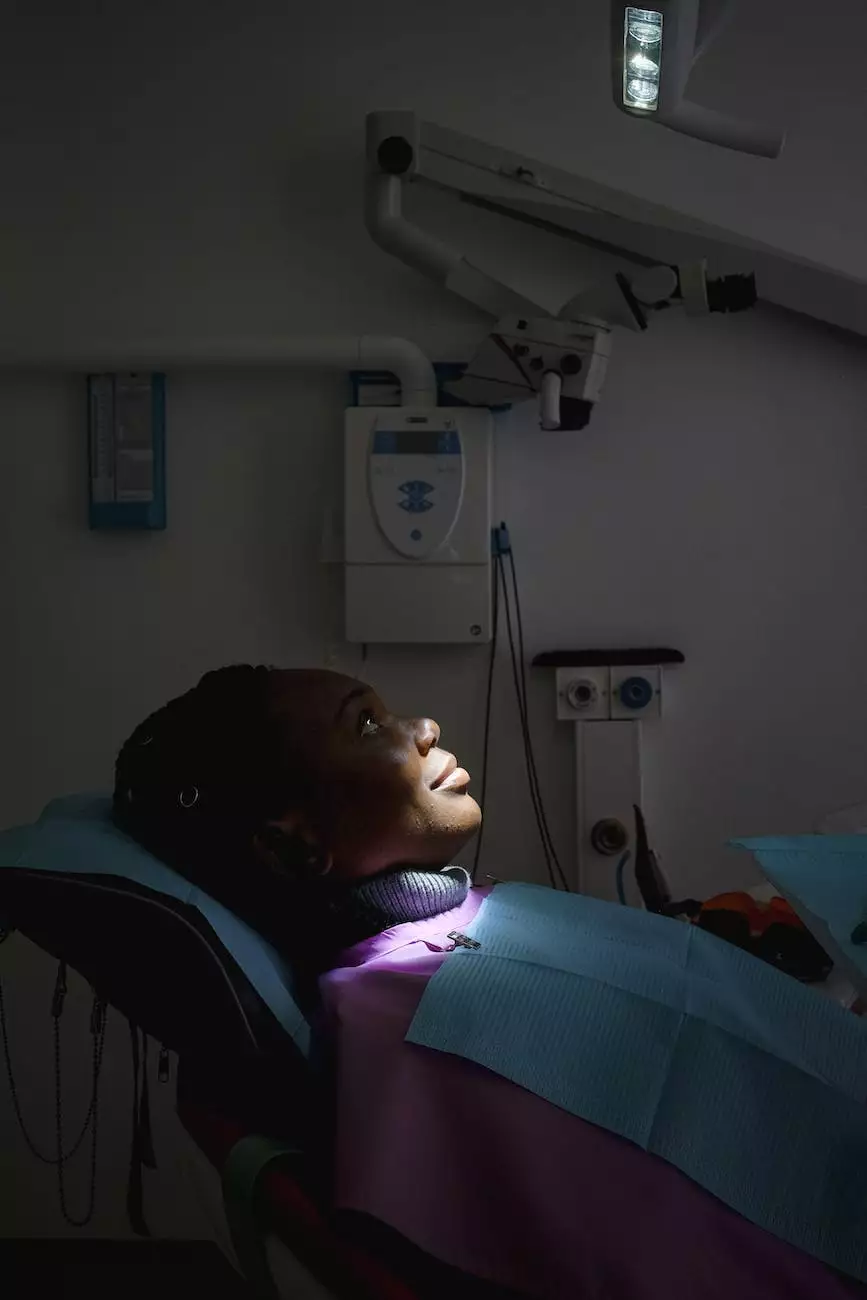 Welcome to Mobile Animal Surgical Hospital's informative article on how X-rays can be used to detect and diagnose dental diseases in pets. Our team of expert veterinarians and highly skilled professionals understands the importance of comprehensive dental care for your beloved furry friends. In this article, we will explore the significant role that X-rays play in the early detection of dental diseases and how Mobile Animal Surgical Hospital stands out as a leading provider in this field.
Understanding Dental Diseases in Pets
Pets, just like humans, are prone to dental issues that impact their overall health and well-being. Dental diseases in pets can manifest in various forms, such as gum inflammation, tooth decay, and periodontal disease. Unfortunately, pets are often unable to express their dental discomfort, making it crucial for pet owners to remain vigilant and provide them with regular dental examinations.
As pet owners, it is important to understand that dental diseases in pets can lead to serious health consequences if left untreated. Some common signs that your pet may be experiencing dental issues include bad breath, tooth loss, difficulty eating, excessive drooling, and swollen gums. Observing these signs should prompt a visit to Mobile Animal Surgical Hospital where our experts can conduct a thorough examination, including X-rays, to determine the extent of the problem.
The Power of X-Rays in Detecting Dental Diseases
X-rays, also known as radiographs, play a crucial role in identifying dental diseases that are not immediately visible to the naked eye. While a routine dental examination may help identify visible dental issues, X-rays allow veterinarians a comprehensive view of your pet's oral health, including the structures beneath the gumline.
Using state-of-the-art digital radiography, Mobile Animal Surgical Hospital can capture highly detailed images of your pet's teeth, roots, jawbone, and surrounding structures. These images help our team to detect dental diseases in their early stages, allowing for prompt intervention and treatment.
Early Detection Saves Lives
Early detection of dental diseases is crucial for maintaining your pet's oral health and overall well-being. By utilizing X-rays, Mobile Animal Surgical Hospital can identify conditions such as dental abscesses, hidden tooth fractures, periodontal diseases, and even oral tumors that may otherwise go unnoticed. Detecting these issues early enables us to implement appropriate treatment plans, alleviating pain and preventing further complications.
Comprehensive Dental Care at Mobile Animal Surgical Hospital
At Mobile Animal Surgical Hospital, we are passionate about providing the highest standard of dental care for pets. Our team of experienced veterinarians and knowledgeable staff recognizes the importance of routine dental check-ups and advanced diagnostic tools, such as X-rays, to ensure the early detection and treatment of dental diseases.
When you bring your furry friend to Mobile Animal Surgical Hospital, rest assured that they will receive personalized attention and compassionate care. Our dental services include thorough dental examinations, professional cleanings, digital X-rays, extractions, and even oral surgeries if required. We strive to create a stress-free environment to ensure your pet feels safe and comfortable throughout their dental visit.
Why Choose Mobile Animal Surgical Hospital for Your Pet's Dental Care?
Mobile Animal Surgical Hospital stands out as a leading provider of dental care for pets, putting the well-being of our patients above all else. Here's why pet owners trust our expertise:
Specialized Team: Our veterinary team consists of skilled professionals with years of experience in veterinary dentistry.
Advanced Technology: We invest in cutting-edge dental equipment, including digital radiography, to ensure accurate diagnosis and treatment.
Compassionate Care: We understand the anxieties associated with dental procedures, and our team strives to provide a caring and gentle approach for every pet.
Education and Awareness: We believe in empowering pet owners with knowledge, ensuring they understand the importance of dental care and how to maintain optimal oral health for their pets.
Contact Mobile Animal Surgical Hospital Today
Don't overlook the crucial aspect of dental care for your pets. Contact Mobile Animal Surgical Hospital today and schedule a comprehensive dental examination for your furry friend. Our team is dedicated to providing exceptional dental care, utilizing X-rays to detect and address dental diseases in their earliest stages. Remember, early detection can make a world of difference in your pet's oral health and overall well-being.
Disclaimer: This article is for informational purposes only and should not be taken as medical advice. For specific guidance regarding your pet's dental health, please consult with a qualified veterinarian.