Does Your Dog Have a Sleep Disorder?
Jul 26, 2018
Blog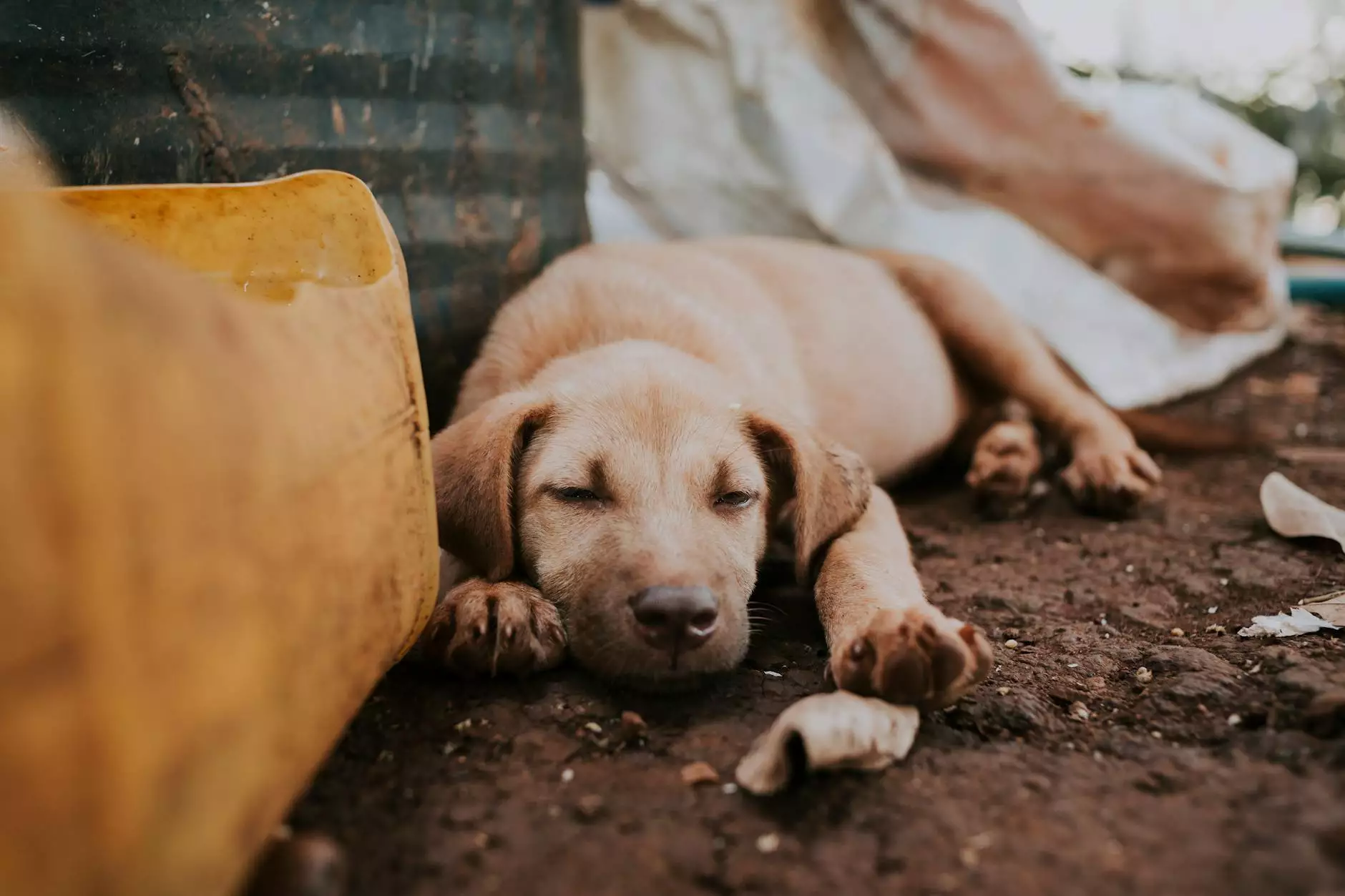 Welcome to Mobile Animal Surgical Hospital's informative page on sleep disorders in dogs.
Understanding Sleep Disorders in Dogs
Just like humans, dogs require a good night's sleep to maintain their overall health and well-being. However, some dogs may suffer from sleep disorders that can affect their quality of life. It is important for pet owners to be aware of the signs and symptoms of sleep disorders in dogs to ensure their furry friends receive appropriate care and treatment.
Dogs, by nature, are crepuscular animals, meaning they are most active during dawn and dusk. During the day, they tend to nap on and off. Dogs typically spend around 50% of their day sleeping, with puppies and older dogs requiring even more rest. However, if you notice abnormal sleep patterns or behaviors in your dog, it could indicate a sleep disorder.
Common Types of Sleep Disorders in Dogs
1. Insomnia
Insomnia in dogs is characterized by difficulty falling asleep or staying asleep. Dogs with insomnia may toss and turn during the night, experience frequent awakenings, or have trouble falling back asleep once awakened. This can lead to restlessness, irritability, and daytime fatigue.
2. Sleep Apnea
Similar to humans, sleep apnea can also affect dogs. Obstructive sleep apnea occurs when the normal flow of air is blocked during sleep, leading to brief interruptions in breathing. Common symptoms include loud snoring, gasping for breath, and excessive daytime sleepiness.
3. Narcolepsy
Narcolepsy is a neurological disorder characterized by sudden and uncontrollable episodes of sleep during the day. Dogs with narcolepsy may collapse or fall asleep involuntarily, often triggered by excitement or intense emotions. It can significantly affect a dog's ability to lead a normal, active life.
4. Restless Leg Syndrome
Although more commonly associated with humans, dogs can also experience Restless Leg Syndrome (RLS). This condition causes an uncontrollable urge to move the legs or other body parts during sleep, resulting in disrupted rest. Dogs with RLS may exhibit restless behaviors, such as kicking or twitching their legs while sleeping.
Recognizing the Signs of a Sleep Disorder in Dogs
It is essential for pet owners to be observant and able to recognize signs that their dog may be experiencing a sleep disorder. While some symptoms may overlap with general tiredness or discomfort, persistent or severe signs should be taken seriously and discussed with a veterinarian. Common signs of sleep disorders in dogs include:
Frequent awakenings during the night
Excessive daytime sleepiness
Restlessness or constant shifting during sleep
Loud snoring, gasping for breath, or choking sounds
Sudden collapse or sleep episodes during the day
Unusual limb movements while sleeping
Diagnosing and Treating Sleep Disorders in Dogs
If you suspect that your dog may have a sleep disorder, it is crucial to seek professional veterinary advice. A veterinarian experienced in sleep disorders can evaluate your dog's symptoms, medical history, and conduct necessary tests to determine the underlying cause.
Treatment options for sleep disorders in dogs vary depending on the specific condition and its severity. Some common approaches may include:
Improving sleep hygiene: Creating a consistent bedtime routine and comfortable sleeping environment for your dog.
Medication: In certain cases, medication may be prescribed to help regulate sleep patterns and manage symptoms.
Lifestyle modifications: Making adjustments to your dog's diet, exercise routine, and overall lifestyle to promote better sleep.
Behavioral therapy: Working with a professional dog trainer or behaviorist to address any underlying anxiety or behavioral issues that may contribute to sleep disturbances.
Conclusion
As responsible pet owners, it is essential to be attentive to our dogs' sleep patterns and behaviors. If you suspect your dog may be experiencing a sleep disorder, don't hesitate to reach out to Mobile Animal Surgical Hospital for expert advice and guidance. Remember, understanding and addressing sleep disorders can significantly improve your dog's overall quality of life.
For more information on sleep disorders in dogs and other pet-related topics, explore the articles and resources available on Mobile Animal Surgical Hospital's website.