Category: Video Newsroom, Health Topics
Jun 18, 2020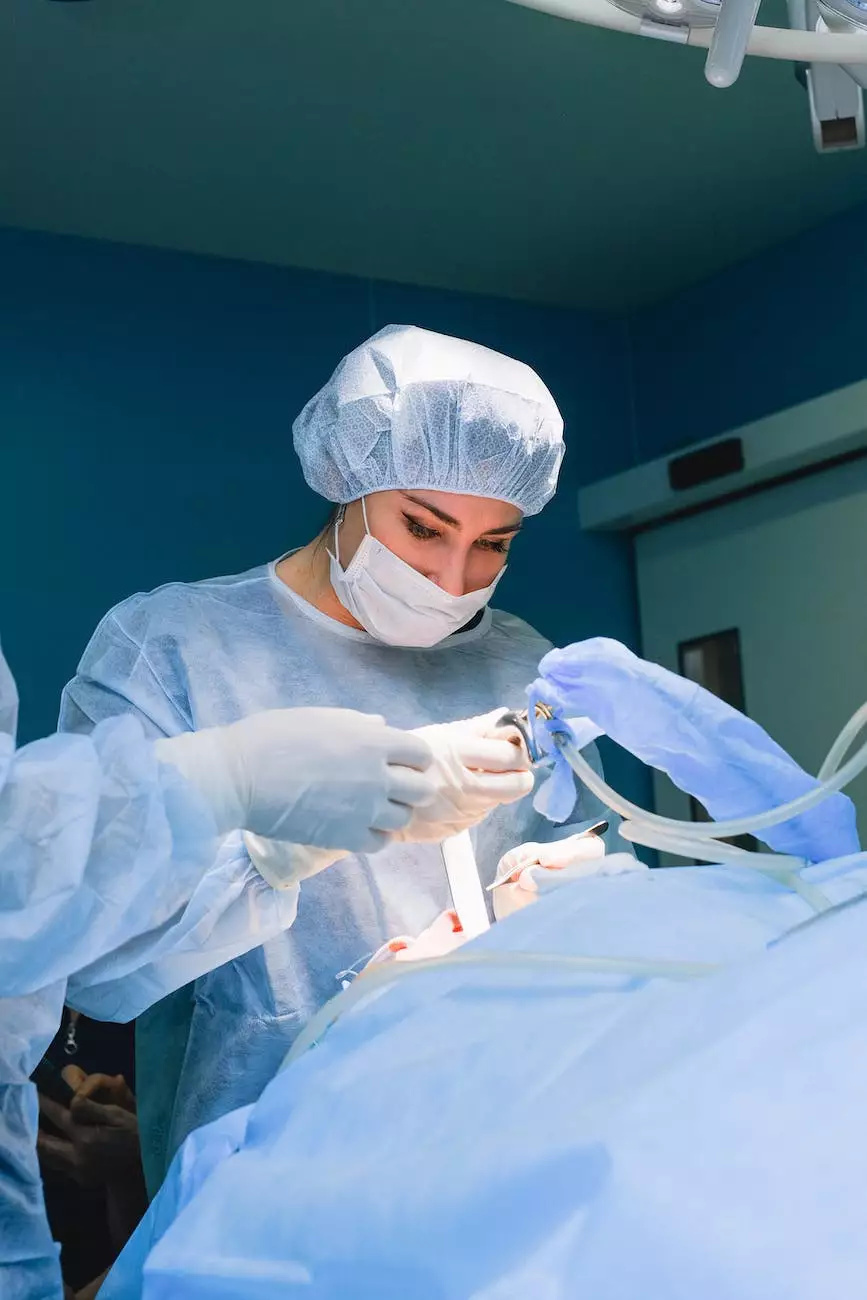 Welcome to the Video Newsroom and Health Topics category page of Mobile Animal Surgical Hospital. As a leading provider of veterinary care for pets and animals, we understand the importance of staying informed about their health and well-being. In this category, we have curated a collection of informative articles, videos, and news updates, covering a wide range of health-related topics. Our goal is to provide pet owners and animal lovers with valuable insights, expert advice, and the latest trends in the pet care industry.
1. The Importance of Regular Veterinary Check-ups for Pets
Regular veterinary check-ups play a crucial role in maintaining the overall health of your beloved pets. During these appointments, our experienced veterinarians will conduct comprehensive examinations to ensure your pets are in good health. We will assess their vital signs, perform routine vaccinations, conduct screenings for diseases, and address any concerns you may have. By scheduling regular check-ups, you can prevent potential health issues and detect underlying conditions early, leading to better treatment outcomes.
2. Common Health Problems in Pets
Pets, just like humans, can experience a variety of health problems. It is essential to be aware of these common issues to provide proper care and seek timely veterinary assistance. Some prevalent health problems include:
Dental problems: Dental hygiene is vital for pets' overall health. Learn about proper dental care and signs of dental diseases in pets.
Obesity: Obesity is a significant concern for pets, leading to various health complications. Discover effective strategies to manage your pets' weight and prevent obesity-related conditions.
Allergies: Find out about common allergens that can affect your pets and how to identify and manage allergies.
Arthritis: Learn about the signs and symptoms of arthritis in pets, as well as available treatment options to provide relief and improve their quality of life.
3. Nutrition and Diet Tips for Pets
Proper nutrition is crucial for maintaining optimal health in pets. Understanding their nutritional needs and providing a balanced diet can help prevent obesity, boost immunity, and promote overall well-being. Here are some essential nutrition and diet tips for pets:
Choose high-quality pet food: Look for pet food options that contain real, wholesome ingredients and are specifically formulated for your pet's age, breed, and health condition.
Avoid overfeeding: Follow portion guidelines to prevent overfeeding, which can lead to obesity and other health issues.
Provide a variety of foods: Offering a diverse range of pet-friendly fruits, vegetables, and lean proteins can ensure a well-rounded diet.
Consult with a veterinarian: Our veterinarians can provide personalized nutritional advice based on your pet's unique needs and dietary restrictions.
4. Training and Behavioral Tips for Pets
Having well-behaved pets enhances the bond between humans and animals. Proper training and addressing behavioral issues are essential for a harmonious living environment. Here are some tips to help you train and manage your pets' behavior:
Socialization: Introduce your pets to various environments, people, and other animals at an early age to promote positive social behaviors.
Positive reinforcement: Reward desired behavior with treats, praise, and affection to encourage repetition.
Consistency: Establish consistent routines and rules to reinforce good behavior and discourage unwanted actions.
Addressing anxiety: Learn how to identify signs of anxiety in pets and explore techniques to help them cope with stressors.
5. Latest News and Trends in Pet Care
Staying up to date with the latest news and trends in the pet care industry is vital for providing the best care for your pets. Our Video Newsroom features informative videos, interviews with experts, and coverage of emerging topics in the field of veterinary medicine. Whether you're interested in learning about advanced surgical techniques, innovative treatments, or pet wellness trends, our Video Newsroom has you covered.
As you explore our Video Newsroom and Health Topics category, we hope you find valuable information that empowers you to make informed decisions regarding your pets' health and well-being. Our team at Mobile Animal Surgical Hospital is committed to ensuring the highest standard of care for your beloved pets. For any specific concerns or additional information, feel free to contact us.