Category: Feline, Living With Your Pet, Providing Care
Feb 17, 2022
Pet Care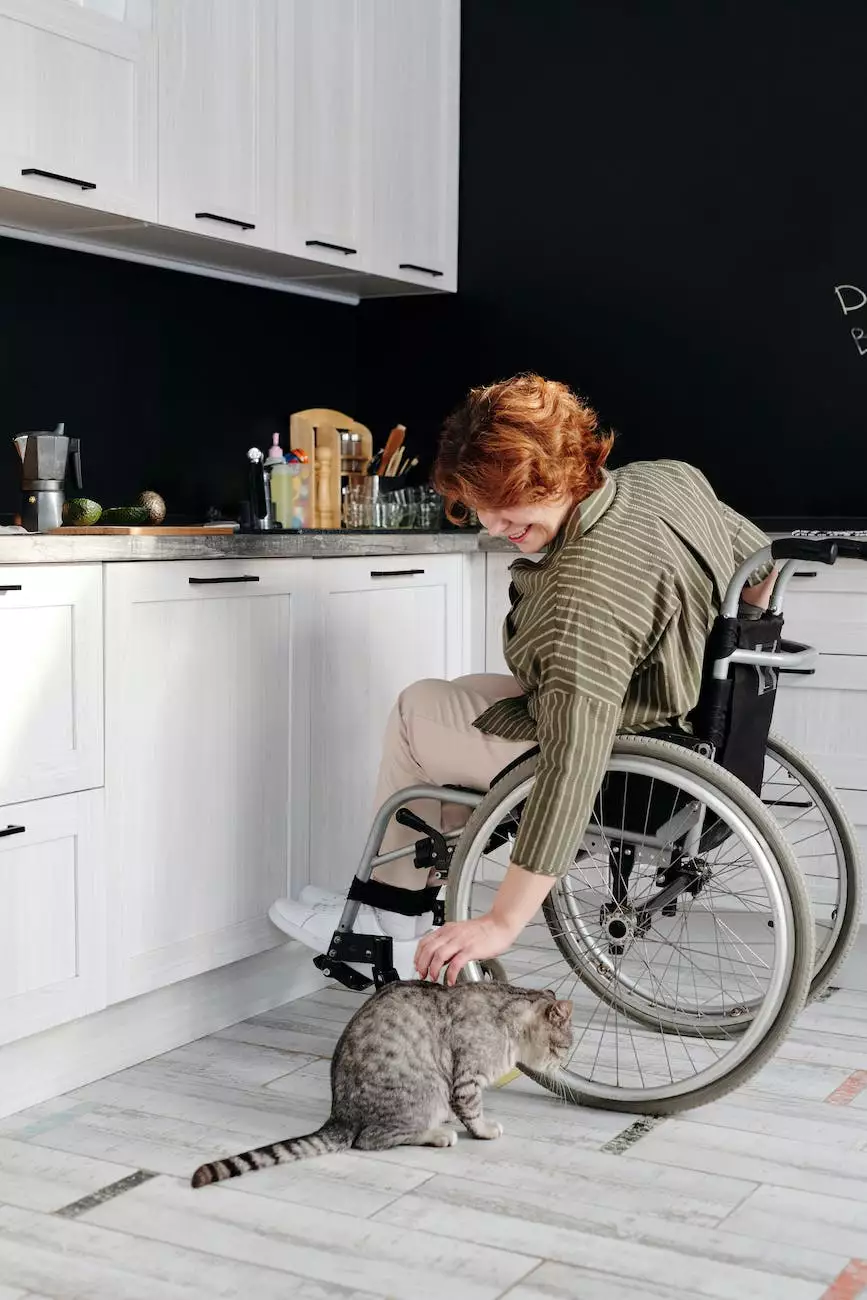 The Importance of Living Harmoniously with Your Feline Companion
At Mobile Animal Surgical Hospital, we understand the significance of creating a harmonious living environment with your adorable feline friend. Cats are unique creatures that require special care, attention, and understanding. Our comprehensive guide aims to provide you with valuable insights and tips on how to foster a strong bond with your furry companion.
Feline Health: Ensuring Optimal Care and Well-being
When it comes to your feline friend's health, it's crucial to stay informed and proactive. From vaccinations to preventive care, our team of experts is here to guide you through the essentials of feline healthcare. We delve into topics such as nutrition, exercise, grooming, and regular veterinary check-ups. By following our recommendations, you can ensure your beloved pet has a healthy and happy life.
The Role of Proper Nutrition
Feeding your cat a balanced diet is essential for maintaining optimal health. Our guide provides detailed information on feline nutritional requirements, including the right balance of proteins, fats, and carbohydrates. We also cover specific dietary considerations for kittens, adult cats, and senior cats. Learn about common dietary misconceptions and discover which food choices are best suited for your feline friend's unique needs.
Encouraging Regular Exercise
Regular exercise is vital to keeping your feline companion physically and mentally stimulated. We offer practical advice on engaging your cat in fun activities, such as interactive play sessions and the use of stimulating toys. From ensuring a dedicated playtime routine to creating an enriching environment, our guide will help you provide the exercise your cat needs to maintain a healthy weight and prevent behavioral issues.
Understanding Grooming Needs
Grooming is an essential aspect of feline care. Our experts share in-depth knowledge about proper grooming techniques, including brushing, nail trimming, and dental hygiene. We discuss the importance of regular grooming sessions in preventing common health problems such as hairballs and dental issues. By implementing our grooming recommendations, you can ensure your cat feels comfortable, clean, and happy.
The Value of Veterinary Check-ups
Regular visits to a trusted veterinarian are vital in maintaining your feline companion's overall health and well-being. Our comprehensive guide explores the frequency of check-ups, vaccination schedules, and preventive care measures such as flea and tick prevention. We discuss common feline diseases and offer guidance on early detection, allowing you to be proactive in protecting your beloved cat from potential health risks.
Nurturing Your Cat's Emotional Well-being
Feline companionship goes beyond physical care. Cats are highly sensitive creatures that require a nurturing and supportive environment to thrive emotionally. Our detailed paragraphs cover various topics related to your cat's emotional well-being, including understanding their behavior, providing a stress-free environment, and building a strong bond based on trust and positive reinforcement.
Decoding Feline Behavior
Understanding your cat's behavior is key to providing a harmonious living space. Our guide offers insights into feline body language, vocalizations, and various behavior patterns. Learn how to interpret your cat's expressions and gestures, enabling you to communicate effectively and address any potential issues. We also discuss common behavioral problems such as litter box avoidance, scratching, and aggression, providing practical tips on resolving them.
Creating a Stress-Free Environment
Cats thrive in calm and stress-free surroundings. Our comprehensive guide outlines strategies to create an environment that promotes relaxation and reduces anxiety for your feline friend. We discuss the importance of providing a safe and comfortable space, as well as tips on minimizing stress triggers such as loud noises or sudden changes in routine. By implementing these suggestions, you can ensure your cat's overall well-being.
Building Trust and Strengthening the Bond
Building a strong bond with your cat is a deeply rewarding experience. Our guide provides insights into establishing trust, positive reinforcement techniques, and effective communication. Discover how to cultivate a loving and respectful relationship with your feline companion, enabling both of you to enjoy a fulfilling and enriching life together.
The Joy of Living with a Feline Friend
Living with a cat is a uniquely gratifying experience. Our guide celebrates the joys and rewards of feline companionship. We delve into heartwarming stories, tips for capturing unforgettable moments, and the positive impact cats have on our mental and physical well-being. Discover the remarkable connection between humans and cats and embrace the joy of building a lifelong bond with your furry friend.
Conclusion
Mobile Animal Surgical Hospital's Category: Feline, Living With Your Pet, Providing Care page is your ultimate resource for comprehensive and detailed information on living harmoniously with your feline companion. Our experts have compiled valuable insights, tips, and advice to help you navigate all aspects of feline health, behavior, and well-being. From nutrition and exercise to understanding behavior and promoting emotional well-being, our guide equips you with the knowledge needed to ensure a happy and fulfilling life together with your beloved cat.