Border Collie - Franklin
Aug 6, 2021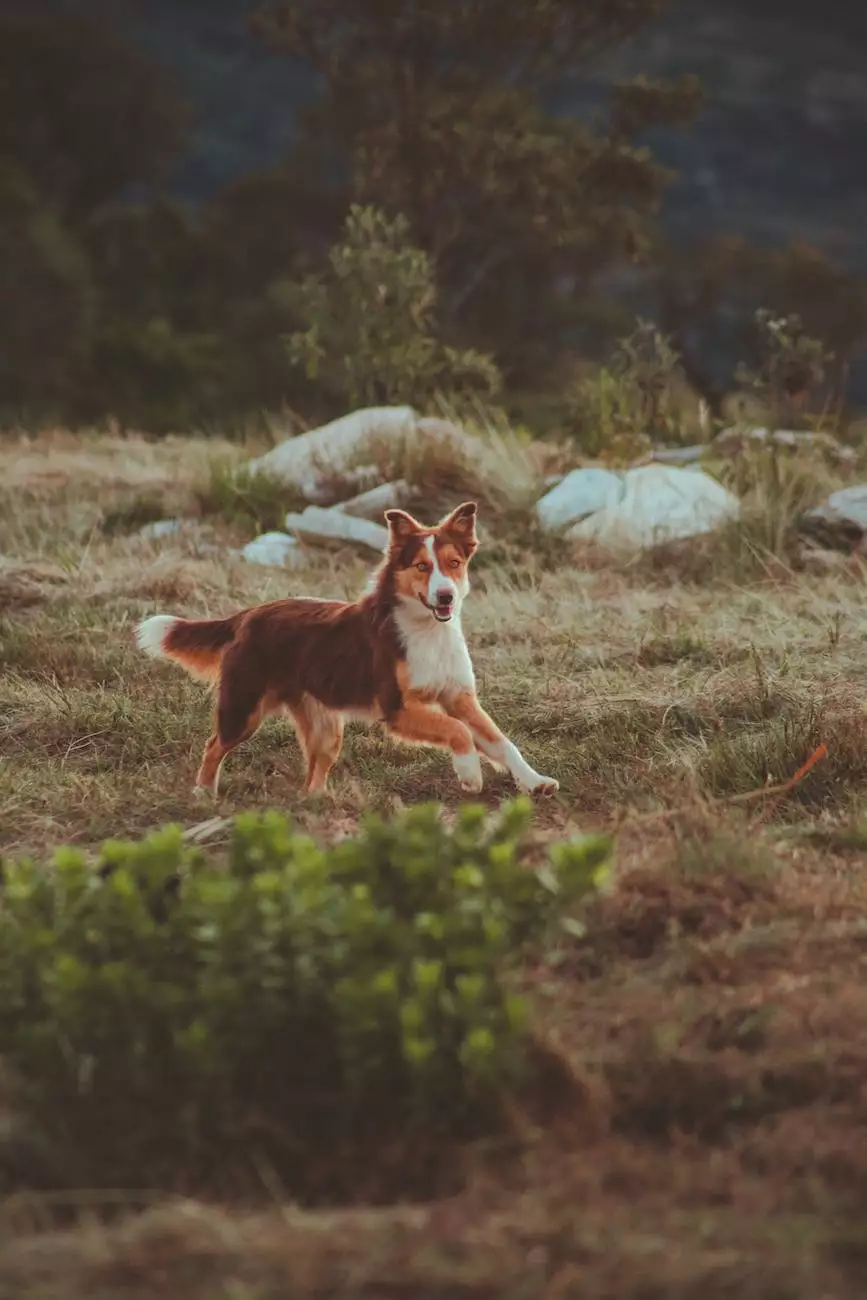 The Intelligent and Energetic Breed
The Border Collie is a highly intelligent and diligent breed known for their exceptional herding skills and remarkable agility. At Mobile Animal Surgical Hospital, we understand the importance of providing comprehensive information about this remarkable breed. In this article, we will explore the characteristics, history, care, and more of Border Collies - Franklin.
Characteristics
Border Collies - Franklin are medium-sized dogs with a well-balanced and athletic build. They have a double coat that can vary in colors, including black and white, red and white, or even tricolor. Their expressive eyes, which are usually brown, captivate the hearts of many dog enthusiasts.
With an average height of 18-22 inches (45-55 cm) and weighing between 30-55 pounds (14-25 kg), Border Collies - Franklin possess incredible stamina and agility. Their agile bodies allow them to excel in various dog sports, including obedience trials, agility, and herding competitions.
History
The Border Collie breed originated from the border region between England and Scotland, where they were primarily used as working dogs to assist shepherds in herding livestock, especially sheep. Their herding instincts, intelligence, and natural ability to control the movement of animals made them highly sought-after in the farming community.
Over time, Border Collies - Franklin became recognized not only for their working abilities but also for their unmatched trainability and versatility. Today, they are popular as both working dogs and beloved family pets due to their exceptional intelligence and loyalty.
Temperament and Behavior
Border Collies - Franklin are known for their friendly and affectionate nature towards their families. They thrive on human companionship and are highly attuned to their owners' emotions. However, due to their herding instincts, constant supervision and early socialization are essential to ensure they channel their energy appropriately.
These dogs possess an intense drive to work and excel at various activities. They thrive in an environment that provides mental and physical stimulation, such as advanced obedience training, agility courses, and herding trials. Regular exercise is crucial to prevent them from becoming bored or engaging in destructive behavior.
Care and Maintenance
Grooming Border Collies - Franklin is relatively straightforward as their dense double coat requires regular brushing to prevent tangles and matting. They typically shed seasonally, so additional brushing during these periods helps minimize hair around the house. Additionally, routine nail trims, ear cleaning, and dental care are essential for their overall health and well-being.
Border Collies - Franklin are highly active dogs and require ample exercise to keep both their bodies and minds engaged. Long walks, stimulating play sessions, and opportunities to engage in various activities like fetch or agility training are highly recommended.
When it comes to training, Border Collies - Franklin thrive under positive and reward-based methods. Their natural intelligence allows them to quickly grasp new commands and tasks. Ongoing training, coupled with mental challenges, helps prevent behavioral issues and strengthens the bond between the owner and the dog.
Health Concerns
Like any other breed, Border Collies - Franklin may be prone to certain health conditions. Regular veterinary check-ups and preventative care are essential to ensure their well-being.
Some of the common health concerns in Border Collies - Franklin include hip dysplasia, epilepsy, Collie eye anomaly, and progressive retinal atrophy. Responsible breeding practices and genetic testing play a crucial role in reducing the occurrence of these hereditary conditions.
Finding the Perfect Match
If you are considering adding a Border Collie - Franklin to your family, it is important to research reputable breeders or consider adopting from a local shelter or rescue organization. Taking the time to understand their needs and providing them with a loving and stimulating environment will ensure a rewarding companionship that will last for years to come.
At Mobile Animal Surgical Hospital, we are dedicated to promoting responsible pet ownership and providing valuable resources to help you make informed decisions. Our team of professionals understands the unique requirements of Border Collies - Franklin and is available to assist you in ensuring their health and well-being.
Conclusion
Border Collies - Franklin are undeniably remarkable dogs with outstanding intelligence, unmatched herding skills, and a loving demeanor towards their families. They thrive in an environment that caters to their physical and mental stimulation needs, making them an ideal choice for active individuals or families.
By choosing a Border Collie - Franklin, you embark on a journey filled with love, learning, and adventure. Before bringing one into your home, ensure you have the time, commitment, and resources necessary to provide them with the care, training, and companionship they truly deserve.