Pet Vaccination Services - Concord Veterinary Hospital
Apr 11, 2018
Services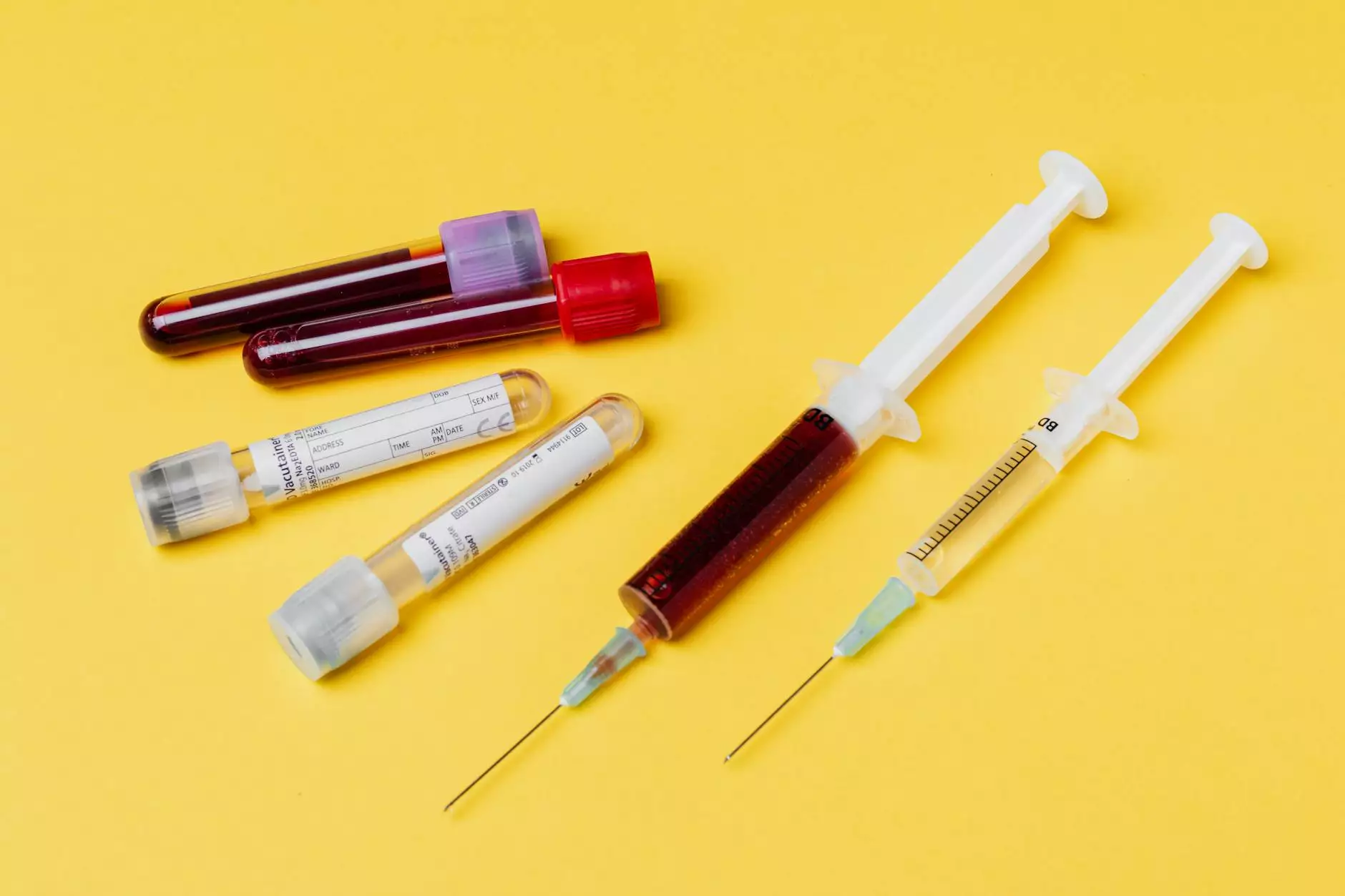 Welcome to Mobile Animal Surgical Hospital, your trusted provider of comprehensive and high-quality pet vaccination services in Concord. We understand the importance of protecting the health and well-being of your furry companions, and that's why our experienced team is dedicated to providing exceptional care for your pets.
Why Vaccinations Are Vital for Your Pets
As responsible pet owners, it is crucial to recognize the significance of pet vaccinations. Vaccinations play a critical role in preventing the spread of harmful diseases and protecting your pet from potential health risks. By keeping your pets up-to-date with their vaccinations, you are ensuring their overall well-being and safeguarding them from various infectious diseases.
Our Comprehensive Approach to Pet Vaccinations
At Mobile Animal Surgical Hospital, we offer a wide range of pet vaccination services tailored to meet the individual needs of each furry patient. Our team of highly skilled veterinarians has years of experience and extensive knowledge in providing the best possible care for your pets.
Core Vaccinations
Core vaccinations are essential for all pets, regardless of their lifestyle or environment. These vaccinations protect against highly contagious and potentially fatal diseases that can affect animals of different ages and breeds. Our core vaccination services include:
Rabies Vaccination: Rabies is a deadly viral disease that affects both animals and humans. Vaccinating your pets against rabies is not only required by law, but it also protects their health and helps prevent the spread of the disease.
Distemper Vaccination: Distemper is a highly contagious viral disease that can affect dogs, cats, and other animals. Vaccinations against distemper are crucial in preventing severe respiratory, gastrointestinal, and neurological symptoms.
Parvovirus Vaccination: Parvovirus is a potentially life-threatening viral infection that commonly affects puppies and unvaccinated dogs. Vaccinating your pets against parvovirus significantly reduces the risk of severe gastrointestinal illness.
Hepatitis Vaccination: Canine hepatitis, caused by the infectious canine hepatitis virus (adenovirus), can lead to liver damage and other serious complications. Vaccinations against hepatitis play a vital role in preventing this disease.
Non-Core Vaccinations
In addition to core vaccinations, we also provide non-core vaccinations tailored to the specific needs of your pets. These include:
Leptospirosis Vaccination: Leptospirosis is a bacterial infection that can be transmitted to animals and humans. Our leptospirosis vaccination helps protect your pets from this potentially life-threatening disease.
Bordetella Vaccination: Bordetella, commonly known as kennel cough, is a highly contagious respiratory infection that affects dogs. Vaccinating against bordetella is particularly important if your pets frequently interact with other dogs in boarding facilities or dog parks.
Feline Leukemia Vaccination: Feline leukemia is a serious viral infection that affects cats. Our feline leukemia vaccination is recommended for all cats, especially those living in multi-cat households or going outdoors.
Feline Immunodeficiency Virus (FIV) Vaccination: FIV is a viral infection that weakens a cat's immune system. Vaccinating against FIV is essential, especially for cats at higher risk of exposure, such as outdoor or feral cats.
Why Choose Mobile Animal Surgical Hospital?
When it comes to pet vaccination services in Concord, Mobile Animal Surgical Hospital stands out for several reasons:
Experienced and Caring Team: Our dedicated team of veterinarians and support staff genuinely care about the well-being of your pets. We have years of experience in providing exceptional veterinary care.
Convenience and Accessibility: As a mobile veterinary service, we bring pet vaccination services right to your doorstep. No more stressful car rides or waiting rooms!
State-of-the-Art Equipment: Our hospital is equipped with advanced medical technology and equipment to ensure accurate diagnoses and safe vaccinations for your pets.
Personalized Care: We understand that every pet is unique. That's why we tailor our vaccination plans to meet the specific needs of each individual pet, taking their age, breed, health, and lifestyle into consideration.
Exceptional Customer Service: At Mobile Animal Surgical Hospital, we strive to provide exceptional customer service. We are always available to answer your questions and address any concerns you may have.
Contact Us Today for Professional Pet Vaccination Services in Concord
Don't compromise on the health and well-being of your beloved pets. Contact Mobile Animal Surgical Hospital today to schedule an appointment for top-quality pet vaccination services in Concord. Our experienced veterinarians will ensure that your furry companions receive the necessary vaccinations to stay healthy and protected. Trust us for comprehensive and compassionate veterinary care. Call us now!