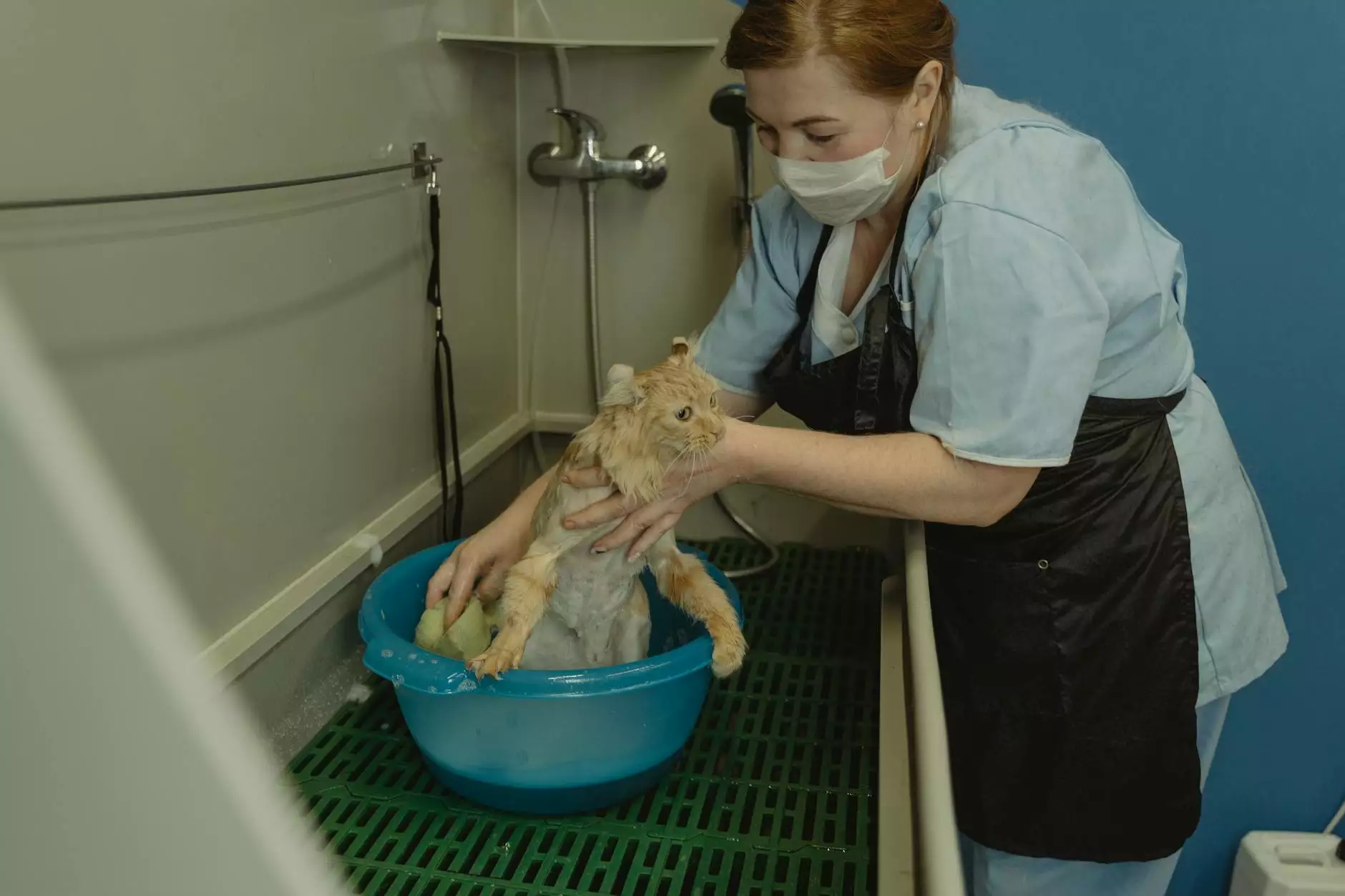 Experienced Veterinarian serving Franklin
Welcome to Mobile Animal Surgical Hospital, the leading provider of high-quality veterinary care for pets in Franklin and the surrounding areas. Led by Dr. Kathleen Kunkel, a highly experienced and compassionate veterinarian, our team is dedicated to delivering exceptional healthcare services for your beloved pets.
A Passion for Pets and Animals
Dr. Kathleen Kunkel's passion for pets and animals began at a young age, and she has pursued her dream of becoming a veterinarian ever since. With extensive knowledge and expertise in the field, she takes pride in providing personalized care and ensuring the well-being of every animal she treats.
Unparalleled Expertise and Qualifications
As a member of the veterinary community, Dr. Kathleen Kunkel holds the esteemed title of Doctor of Veterinary Medicine (DVM) and is a Fellow of the Franklin Companion Animal Veterinary Association (FFCP). These prestigious qualifications are testaments to her commitment to professional excellence and ongoing education.
Comprehensive Veterinary Services
At Mobile Animal Surgical Hospital, we offer a wide range of comprehensive veterinary services to address the various needs of your pets. Our state-of-the-art facilities and advanced medical equipment enable us to provide accurate diagnoses and effective treatments. From routine check-ups and vaccinations to advanced surgical procedures, our team is equipped to handle all aspects of your pet's healthcare.
Wellness Exams and Preventative Care
Regular wellness exams are essential for maintaining your pet's overall health and detecting any potential issues early on. Dr. Kathleen Kunkel and her team conduct thorough examinations, including vaccinations, parasite prevention, and nutrition counseling, to ensure that your pets receive the best preventive care available.
Surgical Services
If your pet requires surgical intervention, our clinic offers a full range of surgical services. Dr. Kathleen Kunkel is experienced in performing a variety of procedures, including spaying and neutering, orthopedic surgeries, tumor removal, and emergency surgeries. We prioritize the safety and comfort of your pet throughout the entire surgical process.
Dental Care
Oral health is crucial for your pet's overall well-being. Our dental care services include dental examinations, cleanings, and treatments for common dental issues such as gum disease and tooth decay. We also provide guidance on at-home dental care practices to maintain your pet's oral hygiene.
Diagnostic Imaging
Our clinic is equipped with advanced imaging technology, such as X-ray and ultrasound, to aid in accurate diagnosis and treatment planning. These non-invasive procedures allow us to visualize internal structures and detect any underlying conditions that may not be immediately apparent.
Emergency Care
We understand that emergencies can happen at any time. Rest assured, Mobile Animal Surgical Hospital offers emergency veterinary care during our regular business hours. If your pet experiences a medical emergency, our dedicated team is ready to provide immediate attention and necessary treatment.
A Personalized Approach to Care
At Mobile Animal Surgical Hospital, we believe in building strong relationships with both pets and their owners. We strive to create a comfortable and welcoming environment where your furry companions can receive the individualized care they deserve. Dr. Kathleen Kunkel takes the time to listen to your concerns, answer your questions, and develop personalized treatment plans tailored to your pet's specific needs.
Book an Appointment Today
If you are in Franklin or the nearby areas and in need of a skilled veterinarian, look no further than Dr. Kathleen Kunkel and the team at Mobile Animal Surgical Hospital. Contact us today to schedule an appointment and experience the highest standard of veterinary care for your beloved pets.