Love on Wheels | Veterinarians in Franklin
Dec 27, 2020
Services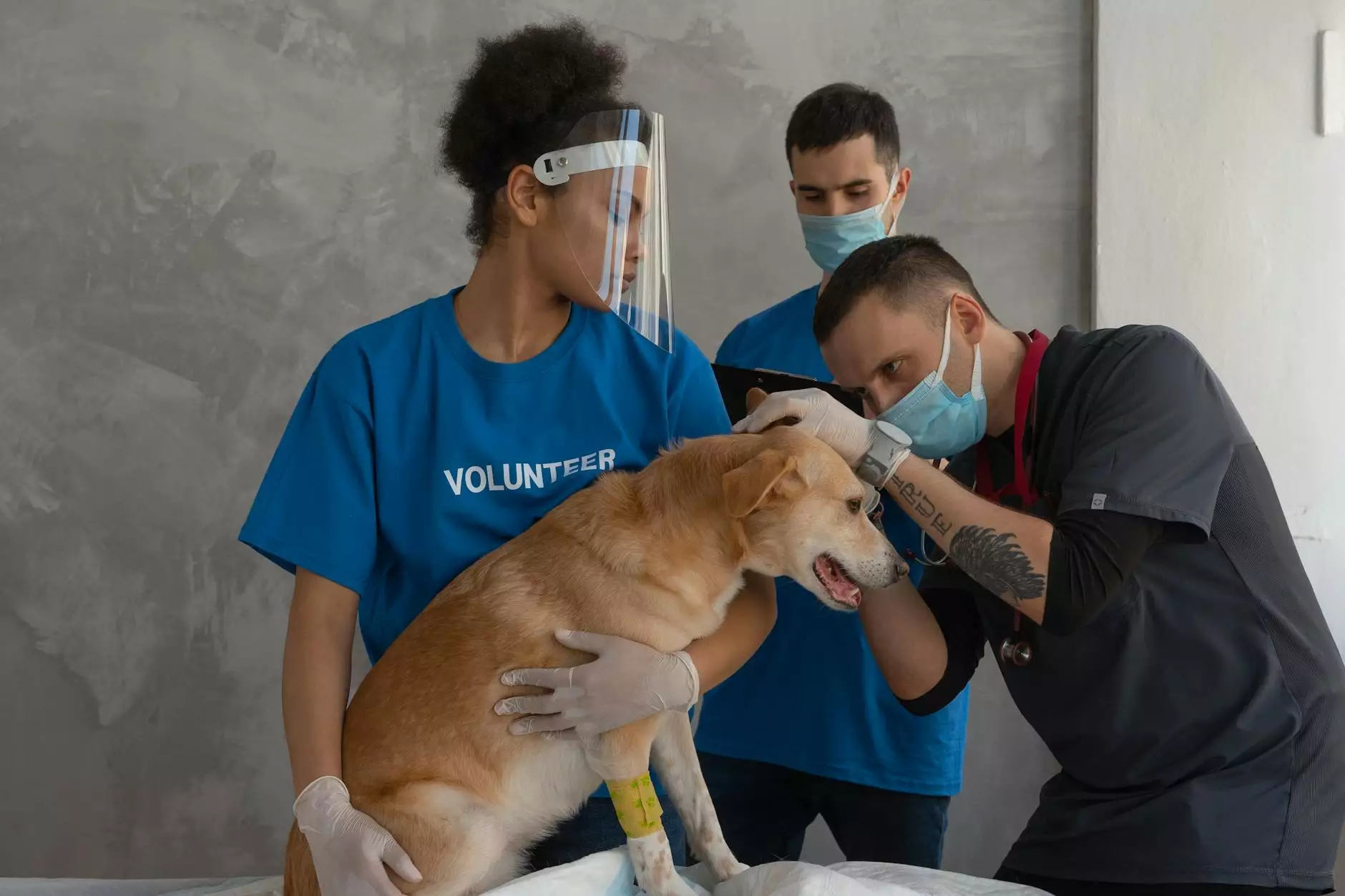 Welcome to Love on Wheels, the exceptional mobile veterinary service provided by Mobile Animal Surgical Hospital, catering to the beloved pets of Franklin and its surrounding areas.
About Love on Wheels
Mobile Animal Surgical Hospital understands the challenges faced by pet owners in Franklin when it comes to providing essential healthcare services to their furry friends. With our Love on Wheels service, we bring expert veterinary care straight to your doorstep, ensuring convenience and peace of mind for both you and your pets.
Compassionate and Professional Veterinary Care
Our team of dedicated veterinarians is highly skilled and experienced in providing a wide range of veterinary services. Whether your pet requires a routine check-up, vaccinations, dental care, or specialized treatments, Love on Wheels provides comprehensive care tailored to meet your pet's specific needs.
Services Offered
Love on Wheels offers an extensive range of veterinary services that include, but are not limited to:
Preventative care
Diagnostic services
Surgical procedures
Dental care and cleanings
Vaccinations
Microchipping
Parasite control
Euthanasia services
At Mobile Animal Surgical Hospital, we prioritize the well-being of your pets and strive to provide exceptional services that promote their health and happiness.
Convenient and Stress-Free
We understand that visits to traditional veterinary clinics can be stressful for pets and their owners. With Love on Wheels, you can eliminate the hassle of transportation and waiting room anxieties. Our veterinarians come equipped with state-of-the-art medical equipment and supplies to ensure a seamless and comfortable experience for your pet in the familiar surroundings of their own home.
Why Choose Love on Wheels?
Choosing Love on Wheels for your pet's veterinary care comes with numerous advantages:
Convenience: Our mobile veterinary service saves you time and eliminates the need for transportation. We bring the expertise straight to your doorstep.
Stress-Free: Your pets will experience less anxiety and stress by receiving care in the comfort of their own home.
Personalized Care: Our veterinarians provide personalized attention and customized treatments based on the individual needs of your pets.
Emergency Care: Love on Wheels is equipped to handle emergencies, ensuring prompt and efficient care when your pet needs it the most.
Established Expertise: Mobile Animal Surgical Hospital is known for its excellence in veterinary care and has a proven track record of delivering exceptional services.
Contact Love on Wheels
For expert veterinary care that prioritizes your pet's well-being and your convenience, contact Love on Wheels by Mobile Animal Surgical Hospital today. Our dedicated team of veterinarians is eager to provide compassionate care for your cherished pets in the comfort of their own home. Call us now to schedule an appointment or inquire about our services.
Remember, with Love on Wheels, your pets are in the best hands.