Pet Owner Resources - Mobile Animal Surgical Hospital
Feb 9, 2023
Pet Care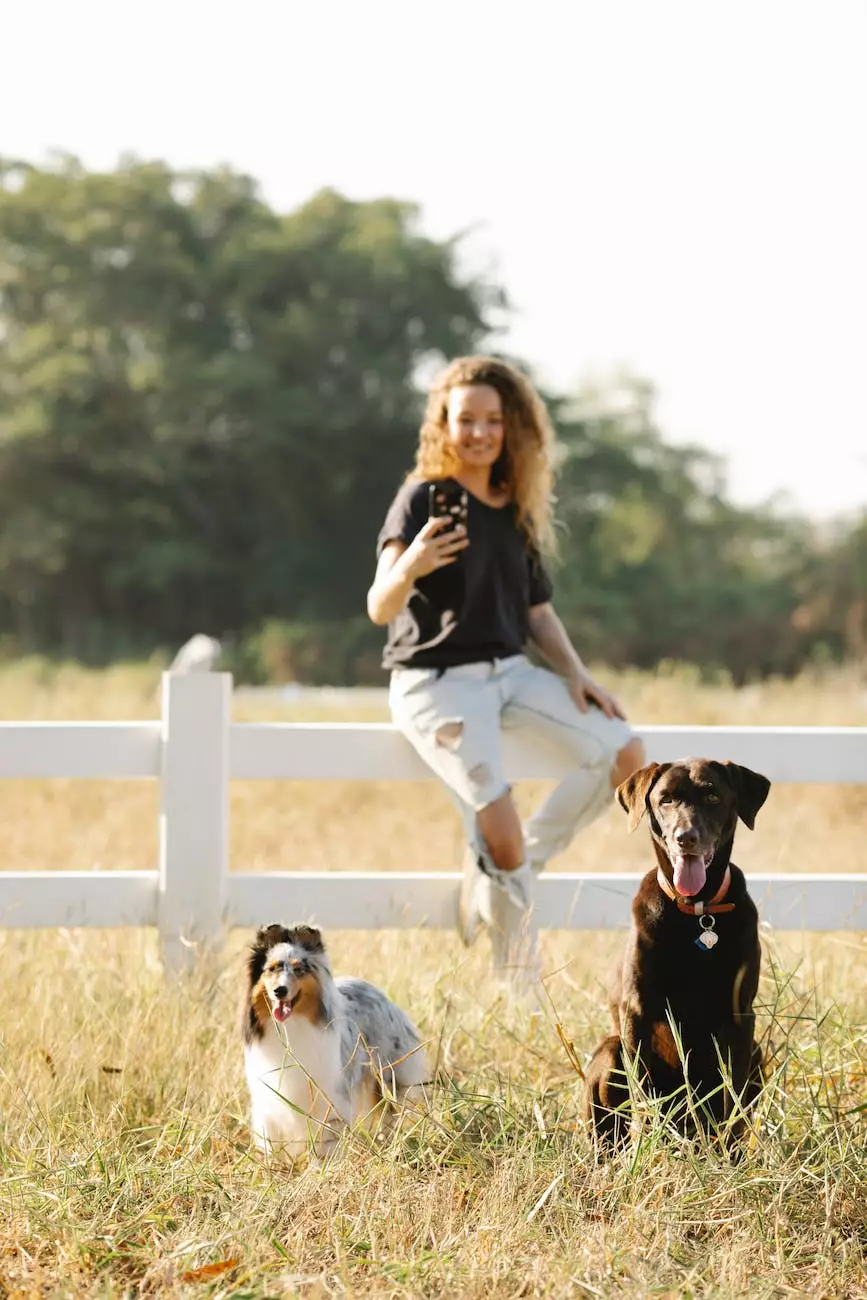 About Mobile Animal Surgical Hospital
Welcome to Mobile Animal Surgical Hospital's Pet Owner Resources page! As a leading provider of veterinary services, we understand the importance of comprehensive and reliable information for pet owners. Our dedication to the well-being of pets and animals in the Pets category drives us to provide a wealth of resources to help you better care for and understand your furry friends.
Expert Veterinary Advice
At Mobile Animal Surgical Hospital, we believe in the power of knowledge. Our team of experienced veterinarians is committed to sharing their expertise through informative articles and guides. From common pet health concerns to preventive care tips, you'll find a wide range of topics covered in our pet owner resources.
Understanding Pet Behavior
Understanding your pet's behavior is essential in building a strong bond and addressing potential issues. Our comprehensive guides provide invaluable insights into various aspects of pet behavior. Learn how to decode your dog's body language, manage separation anxiety, and establish effective training techniques.
Diet and Nutrition
Nourishing your pet with a well-balanced diet is key to their overall health and vitality. Our articles on diet and nutrition cover everything from choosing the right pet food to managing food allergies and sensitivities. Discover tips for maintaining a healthy weight and providing optimal nutrition for your furry companions.
Common Pet Health Concerns
Pets, like humans, can experience a variety of health issues throughout their lives. Our resources tackle common pet health concerns, such as dental care, parasite prevention, and vaccinations. Learn how to identify signs of illness, when to seek veterinary attention, and how to keep your pet healthy and happy.
Helpful How-To Guides
We believe in empowering pet owners, which is why our pet owner resources also include practical how-to guides. Whether you're looking to groom your pet at home, administer medication, or provide first aid, our step-by-step guides are here to assist you.
Grooming Tips and Techniques
Maintaining proper hygiene for your pet is crucial for their well-being. Our grooming tips and techniques cover various aspects, including bathing, brushing, and nail trimming. Learn the best practices to keep your pet clean and looking their best.
Administering Medication
Administering medication to pets can sometimes be challenging. Our guides provide helpful instructions and tips for giving oral medications, applying topical treatments, and managing injections. We aim to make the process as stress-free as possible for both you and your furry friend.
First Aid for Common Pet Injuries
Accidents can happen, and being prepared with basic first aid knowledge can make a significant difference in an emergency. Our comprehensive first aid guides cover a range of common pet injuries, including cuts, burns, and fractures. Learn how to stabilize your pet's condition and when to seek immediate veterinary care.
Additional Resources
In addition to our informative articles and guides, we offer a variety of additional resources to support you as a pet owner. These include:
FAQs - Find answers to frequently asked questions about pet care, veterinary services, and more.
Healthcare Tips - Discover practical tips to maintain your pet's overall health and well-being.
Product Recommendations - Explore our recommended pet products, from trusted brands we endorse.
Community Support - Join our online community of pet owners to share experiences and seek advice.
Stay Informed and Connected
Stay up-to-date with the latest pet owner resources by subscribing to our newsletter. Receive regular updates, exclusive articles, and special offers directly in your inbox. Join our community of pet lovers who are committed to providing the best care for their beloved animals.
Contact Mobile Animal Surgical Hospital
If you have specific questions or require personalized assistance, feel free to contact our team of dedicated professionals. We are here to help you with any concerns or inquiries you may have regarding your pets' health.