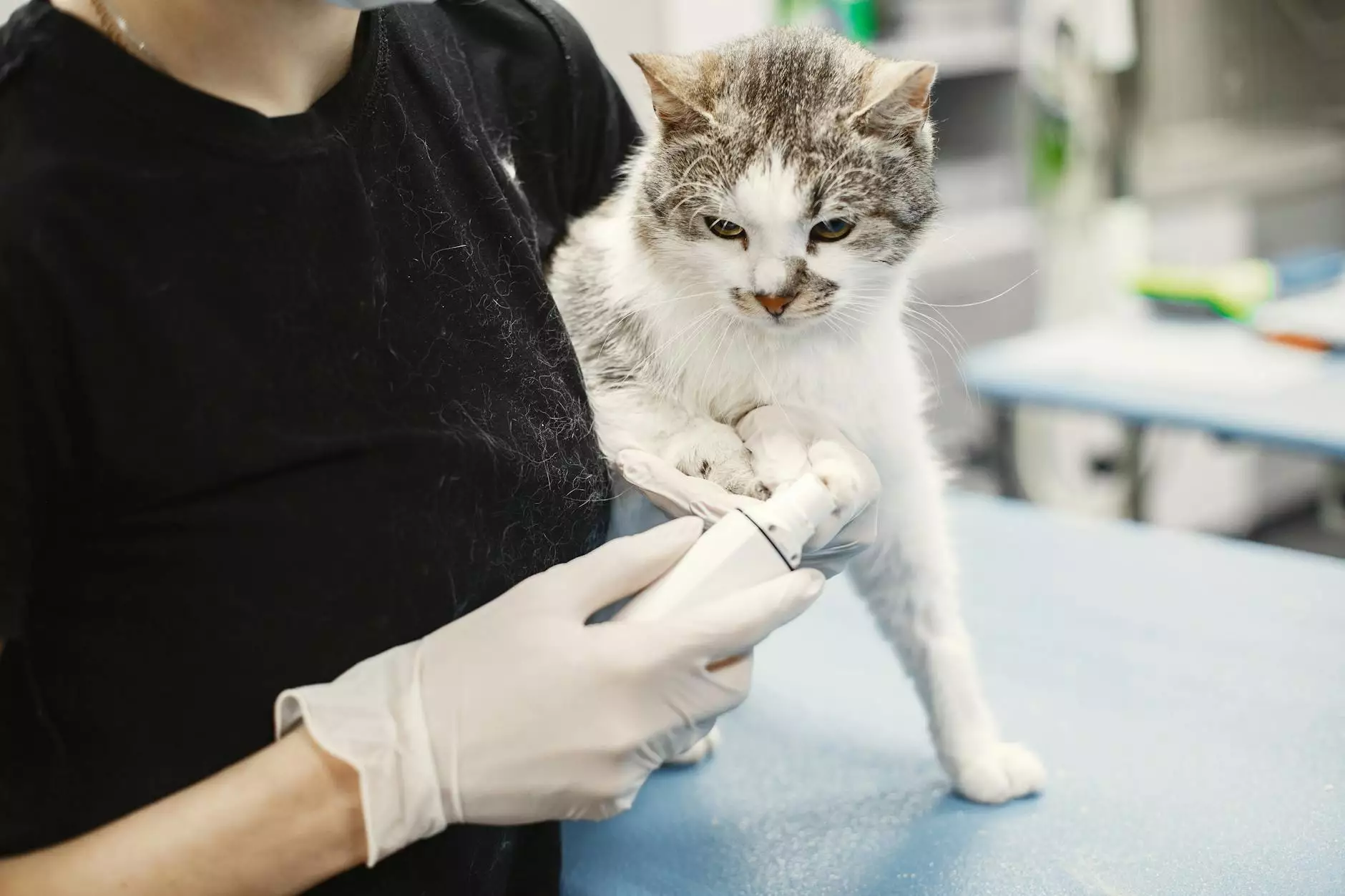 All You Need to Know about Veterinary Surgical Procedures
Welcome to Mobile Animal Surgical Hospital, the leading provider of professional and reliable veterinary surgical services in Tennessee. Our team of experienced veterinarians is dedicated to providing the best possible care for your beloved pets. Whether your furry friend requires a routine procedure or a more complex surgery, we are here to help.
Highest Quality Veterinary Surgical Services
At Mobile Animal Surgical Hospital, we understand that your pet's health and well-being are of utmost importance to you. That's why we offer a comprehensive range of procedures to address a wide variety of conditions and maintain optimal pet health.
Our highly skilled veterinarians specialize in various surgical procedures, including but not limited to:
Spay and Neuter: Ensuring a healthy population by preventing unwanted litters and reducing the risk of certain diseases.
Dental Surgery: Maintaining proper oral health and preventing dental diseases through advanced dental procedures.
Soft Tissue Surgery: Addressing conditions such as tumors, hernias, gastrointestinal disorders, and more.
Orthopedic Surgery: Treating musculoskeletal issues, joint injuries, and fractures to restore mobility and ensure a pain-free life for your pet.
Ophthalmic Surgery: Dealing with eye injuries, cataracts, and other eye conditions to preserve your pet's vision and prevent further complications.
Emergency Surgery: Providing immediate surgical intervention to address life-threatening situations and ensure your pet's survival.
Your Pet's Safety and Comfort is Our Priority
When you choose Mobile Animal Surgical Hospital, you can rest assured that your pet will receive the highest level of care and attention throughout every step of the surgical process. We utilize state-of-the-art equipment and the latest surgical techniques to ensure successful outcomes for all procedures.
Our dedicated team focuses on creating a safe and comfortable environment for your pet, minimizing any stress or anxiety they may experience. Pre-surgical evaluations, comprehensive monitoring during surgery, and post-operative care are integral parts of our commitment to your pet's well-being.
Why Choose Mobile Animal Surgical Hospital?
When it comes to choosing a veterinary surgical specialist in Tennessee, Mobile Animal Surgical Hospital stands out for several reasons:
Expertise: Our highly skilled veterinarians have extensive experience in performing a wide variety of surgical procedures and stay up-to-date with the latest advancements in veterinary medicine.
Compassionate Care: We understand that your pet is part of your family, and we treat them with the same love and compassion we would want for our own pets.
State-of-the-Art Facility: Our clinic is equipped with advanced surgical equipment and technology to ensure the best possible outcomes for your pet.
Personalized Approach: We believe in individualized care and create tailored treatment plans based on your pet's unique needs and condition.
Convenient Mobile Services: Mobile Animal Surgical Hospital brings our expertise directly to your doorstep, offering convenience and reducing your pet's stress associated with travel.
Contact Us for Exceptional Veterinary Surgical Services
If your pet is in need of a surgical procedure, trust the experts at Mobile Animal Surgical Hospital to provide the highest standard of care. Contact our team today to schedule an appointment or to learn more about our comprehensive range of veterinary surgical services. Your pet's health is our top priority.