Acupuncture for Pets and Animals in Franklin
Apr 15, 2023
Services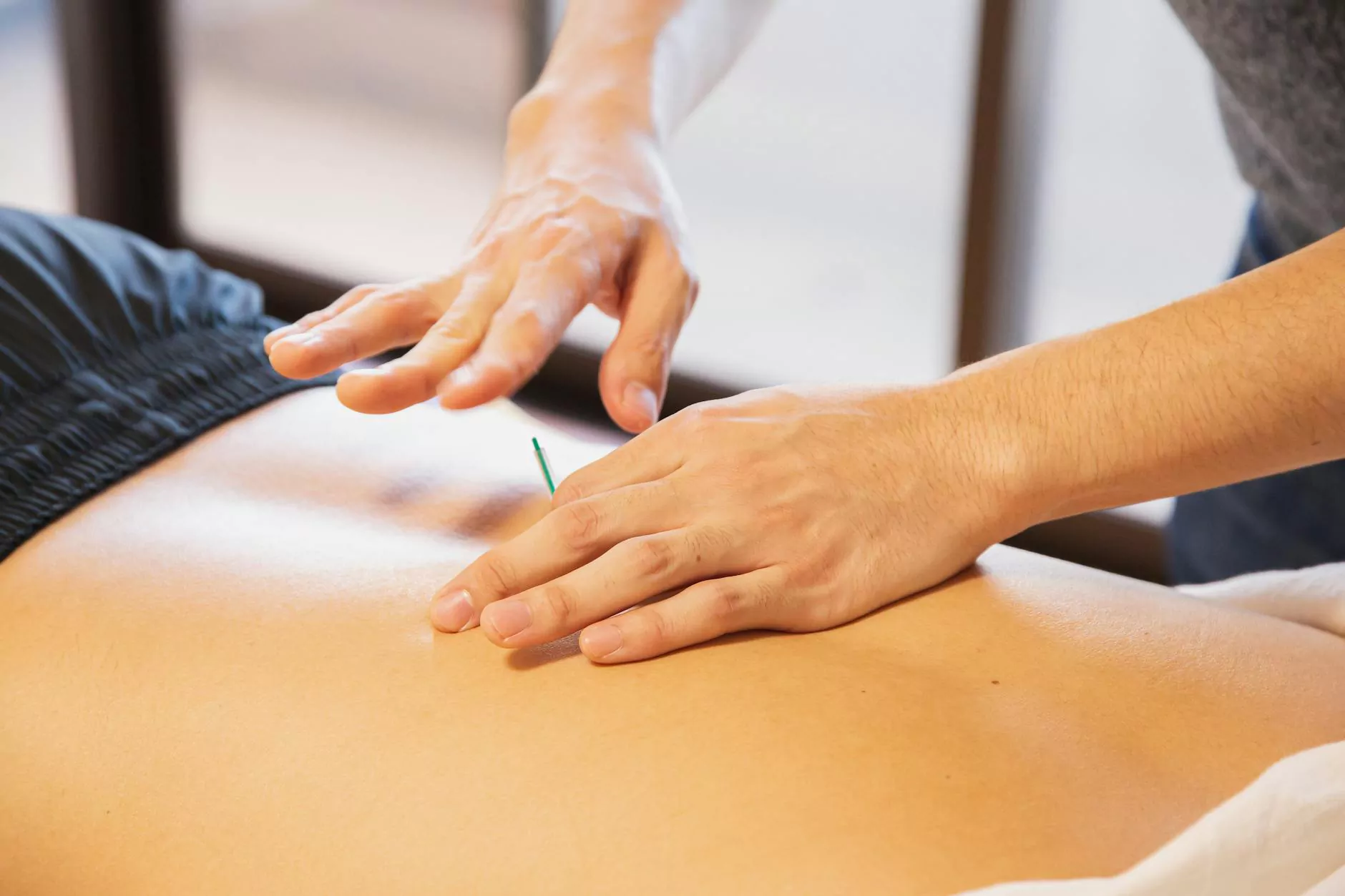 Introduction to Our Acupuncture Services
Welcome to Mobile Animal Surgical Hospital, the leading provider of veterinary services in Franklin. We are proud to offer a wide range of services to ensure the health and well-being of your beloved pets. One of our specialized services is acupuncture, a holistic and effective treatment option for a variety of conditions.
The Benefits of Acupuncture for Pets
Acupuncture is a technique that involves inserting thin needles into specific points on the body to stimulate healing. It has been practiced for centuries in traditional Chinese medicine and has gained recognition and popularity in veterinary medicine. Acupuncture can provide numerous benefits for pets, including:
Pain relief: Acupuncture stimulates the release of endorphins, which are natural painkillers, providing relief from chronic pain and discomfort caused by various conditions such as arthritis or musculoskeletal injuries.
Enhanced mobility and flexibility: By targeting specific acupuncture points, we can improve joint function, reduce inflammation, and enhance your pet's mobility and flexibility.
Stress reduction: Acupuncture treatments promote relaxation and reduce stress levels in pets, contributing to their overall well-being and mental health.
Faster recovery: Acupuncture can accelerate the healing process after surgeries or injuries, helping your pet regain their strength and vitality.
Conditions Treated with Acupuncture
At Mobile Animal Surgical Hospital, our experienced veterinarians utilize acupuncture to treat various conditions in pets and animals. Some of the common conditions we address through acupuncture include:
Arthritis and joint pain
Back and neck pain
Allergies and skin conditions
Digestive issues
Respiratory problems
Neurological disorders
Reproductive disorders
And much more!
Our Approach to Acupuncture Treatment
When you bring your pet to Mobile Animal Surgical Hospital for acupuncture, you can expect a personalized and comprehensive treatment plan designed to address their specific needs. Our veterinarians are highly skilled and experienced in acupuncture techniques, ensuring the highest level of care and effectiveness.
We start with a thorough examination of your pet's medical history, current health condition, and any symptoms they may be experiencing. This helps us identify the underlying causes of their condition and develop a targeted treatment approach.
During the acupuncture session, we use sterile and disposable needles to ensure the safety and comfort of your pet. The treatment is generally well-tolerated and can even be relaxing for them.
Why Choose Mobile Animal Surgical Hospital?
When it comes to acupuncture for your pets or animals in Franklin, Mobile Animal Surgical Hospital stands out for several reasons:
Expertise: Our veterinarians have extensive knowledge and experience in acupuncture techniques. They stay up-to-date with the latest advancements and continuously enhance their skills to deliver the best possible care for your pet.
Compassionate care: We prioritize the well-being and comfort of your pets throughout the entire treatment process. Our compassionate approach ensures they feel safe and relaxed during their acupuncture sessions.
State-of-the-art facility: Mobile Animal Surgical Hospital is equipped with advanced medical equipment and a comfortable environment, providing a comprehensive and stress-free experience for both you and your pet.
Collaborative approach: We believe in building a strong partnership with pet owners. Our veterinarians will involve you in the treatment decisions and provide guidance on how to support your pet's overall health and well-being.
Make an Appointment Today
If you believe that acupuncture could benefit your pet or animal in Franklin, we encourage you to schedule an appointment at Mobile Animal Surgical Hospital. Our team is ready to provide the highest level of care and support for your furry companion.
Give us a call at XXX-XXX-XXXX or use our convenient online appointment form to book your consultation. Your pet's well-being is our top priority, and we look forward to helping them live a happy, healthy life with the power of acupuncture.