Scottish Terrier - Breed Info
Jun 23, 2019
Pet Care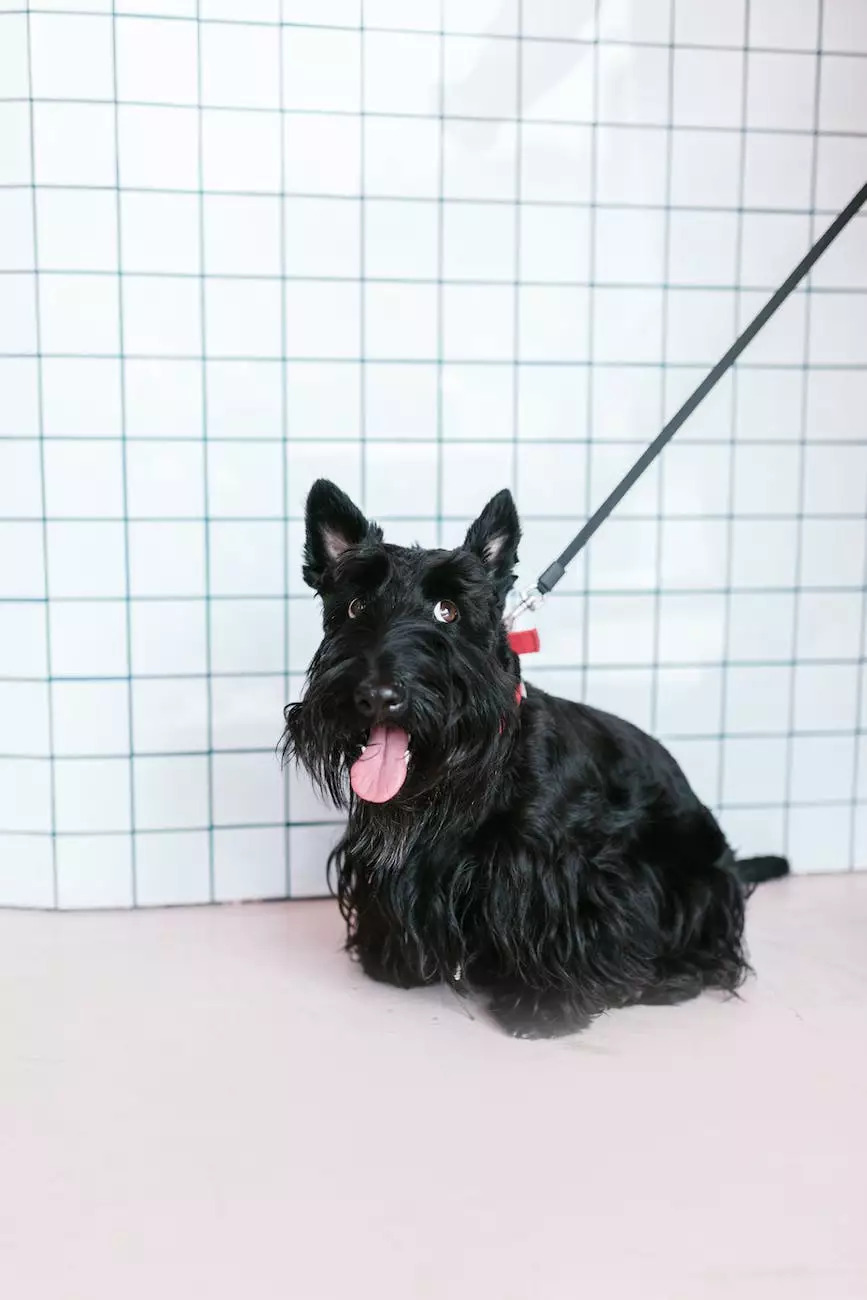 Welcome to Mobile Animal Surgical Hospital! Here, we provide comprehensive information on Scottish Terrier breeds for all pet lovers and enthusiasts. As a leading provider of veterinary services, we understand the importance of providing accurate and detailed information about different breeds to help you make informed decisions about your furry companions.
Overview
The Scottish Terrier, often referred to as the Scottie, is a small but sturdy dog breed originating from Scotland. Known for their distinctive appearance and spirited personality, Scottish Terriers have become a popular choice for pet owners worldwide. Let's delve deeper into the characteristics that make Scottish Terriers so special.
Appearance
The Scottish Terrier is a compact and robust breed with a strong and muscular build. They have a wiry double-coat that requires regular grooming to maintain its appearance and texture. These dogs have a distinctive profile, with a well-proportioned head, erect ears, and almond-shaped eyes that exude intelligence and curiosity. Their black nose and strong jawline give them a strong and determined expression.
Temperament
Scottish Terriers are renowned for their confident and independent nature. They possess a self-assured demeanor that often makes them appear larger than their actual size. Despite their small stature, Scottish Terriers are courageous and make excellent watchdogs. They are loyal, loving, and thrive on human companionship, although they may be reserved around strangers. Early socialization and training are essential to ensure a well-rounded and well-behaved Scottie.
Intelligence and Trainability
Scottish Terriers are intelligent and quick learners, making them an ideal breed for obedience training. However, they can also be quite stubborn at times, so firm and consistent training methods are recommended. Positive reinforcement techniques, such as treats and praise, work well in motivating Scotties to learn new commands and tricks. It is important to engage their minds and provide regular mental stimulation to prevent boredom and destructive behaviors.
Health Concerns
Like all dog breeds, Scottish Terriers are prone to certain health issues. It is crucial for potential Scottie owners to be aware of these concerns and take proactive measures to ensure the well-being of their furry companions. Some common health conditions that can affect Scottish Terriers include:
Scottie Cramp: a neurological disorder that can cause muscle stiffness and trembling
Von Willebrand's Disease: a blood clotting disorder
Scottish Terrier Cancer: a breed-specific susceptibility to certain types of cancer
Urinary Tract Problems: urinary stones or bladder infections
Regular veterinary check-ups and a balanced diet can help prevent and manage these health issues. Additionally, providing a loving and nurturing environment is essential for the overall well-being of your Scottish Terrier.
Grooming
Grooming plays a vital role in maintaining the health and appearance of Scottish Terriers. Their wiry double-coat requires regular brushing to prevent matting and tangling. It is recommended to use a slicker brush or a comb specifically designed for wiry hair. Scottish Terriers should be bathed every few weeks to keep their coat clean and free from dirt and debris. Trimming their nails regularly and cleaning their ears helps prevent infections. Consulting a professional groomer can provide guidance on breed-specific grooming techniques.
Exercise Needs
Despite their small size, Scottish Terriers have moderate exercise requirements. Daily walks, play sessions, and mental stimulation are essential to keep them physically and mentally fit. Interactive toys and puzzle games can help challenge their problem-solving abilities and prevent boredom. However, it is important to remember that each Scottish Terrier is unique, so adapting their exercise routine to their individual needs is crucial to maintain their overall health and well-being.
Conclusion
Scottish Terriers are delightful and fascinating companions with their unique traits and charm. At Mobile Animal Surgical Hospital, we care deeply about promoting responsible pet ownership and providing valuable resources for pet lovers. We hope this comprehensive Scottish Terrier breed information has been helpful in guiding you through the world of Scotties. Remember, providing love, care, and attention is key to building a strong bond with your Scottish Terrier and ensuring a happy and fulfilling life together.