Borzoi - Breed Info
Dec 2, 2017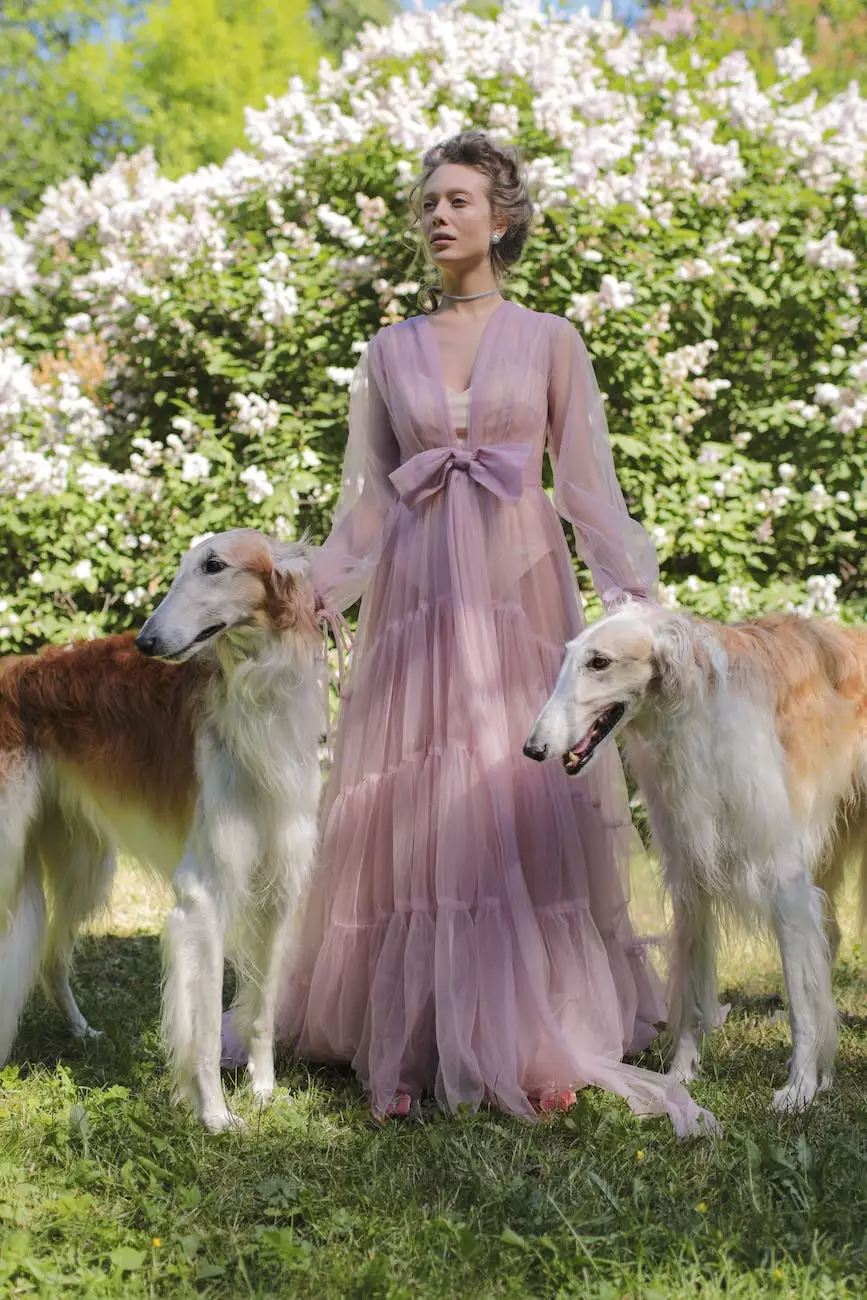 The Majestic Borzoi Breed
The Borzoi, also known as the Russian Wolfhound, is a magnificent breed known for its elegance, grace, and regal appearance. Originally bred in Russia for hunting, these dogs have made their way into the hearts and homes of many dog lovers around the world.
Borzoi History
The history of the Borzoi dates back centuries to Russia, where they were prized as hunting companions for the noble class. Their exceptional speed, agility, and keen eyesight made them perfect for chasing down small game such as rabbits, foxes, and even wolves.
Over time, the Borzoi's popularity spread, and they gained recognition as a breed of beauty and poise. They were often seen accompanying members of the Russian aristocracy during hunting expeditions and were treasured for both their hunting skills and their regal presence.
Borzoi Temperament
The Borzoi is a gentle and affectionate breed that forms strong bonds with its family. Despite their aristocratic appearance, they are often described as being gentle giants with a calm and reserved disposition. They are known to be highly intelligent and independent, which can sometimes translate into a stubborn streak.
Due to their hunting heritage, the Borzoi may have a strong prey drive, so it's important to provide them with proper training and socialization from a young age. They are generally good with children and can coexist well with other pets, but early introductions and supervision are necessary.
Borzoi Care
When it comes to caring for a Borzoi, there are a few essential aspects to consider. Grooming is an important part of their upkeep, as their long, silky coats require regular brushing to prevent tangles and matting. They are moderate shedders, so regular grooming sessions can help keep their coat in good condition.
Exercise is another vital aspect of Borzoi care. While they have a relatively calm demeanor indoors, they still require daily exercise to stay healthy and mentally stimulated. They enjoy long walks, free play in secure areas, and occasional opportunities to run in safely enclosed spaces.
Nutrition is equally important, and a balanced diet specifically formulated for large breeds should be provided. Consult your veterinarian for expert guidance on the appropriate diet for your Borzoi, taking into account their age, activity level, and overall health.
Borzoi Health
Like all breeds, Borzois are prone to certain health issues that potential owners should be aware of. Some common health concerns associated with the breed include:
Gastric dilatation-volvulus (bloat)
Hypothyroidism
Progressive retinal atrophy (PRA)
Osteochondrosis
Regular visits to a qualified veterinarian are essential to monitor your Borzoi's health and detect any potential issues early on. Remember to maintain a schedule for vaccinations, parasite prevention, and routine check-ups to keep your furry companion in optimal health.
Conclusion
The Borzoi is a breed that effortlessly combines beauty, grace, and companionship. If you're considering adding a Borzoi to your family, ensure you have ample space, time, and commitment to meet their needs. Remember, they are not only regal creatures but also loving companions deserving of the utmost care and attention.
Explore our additional breed resources and contact the experts at Mobile Animal Surgical Hospital for any further questions or assistance regarding your beloved Borzoi.