Welcome to Mobile Animal Surgical Hospital
Sep 29, 2019
About Us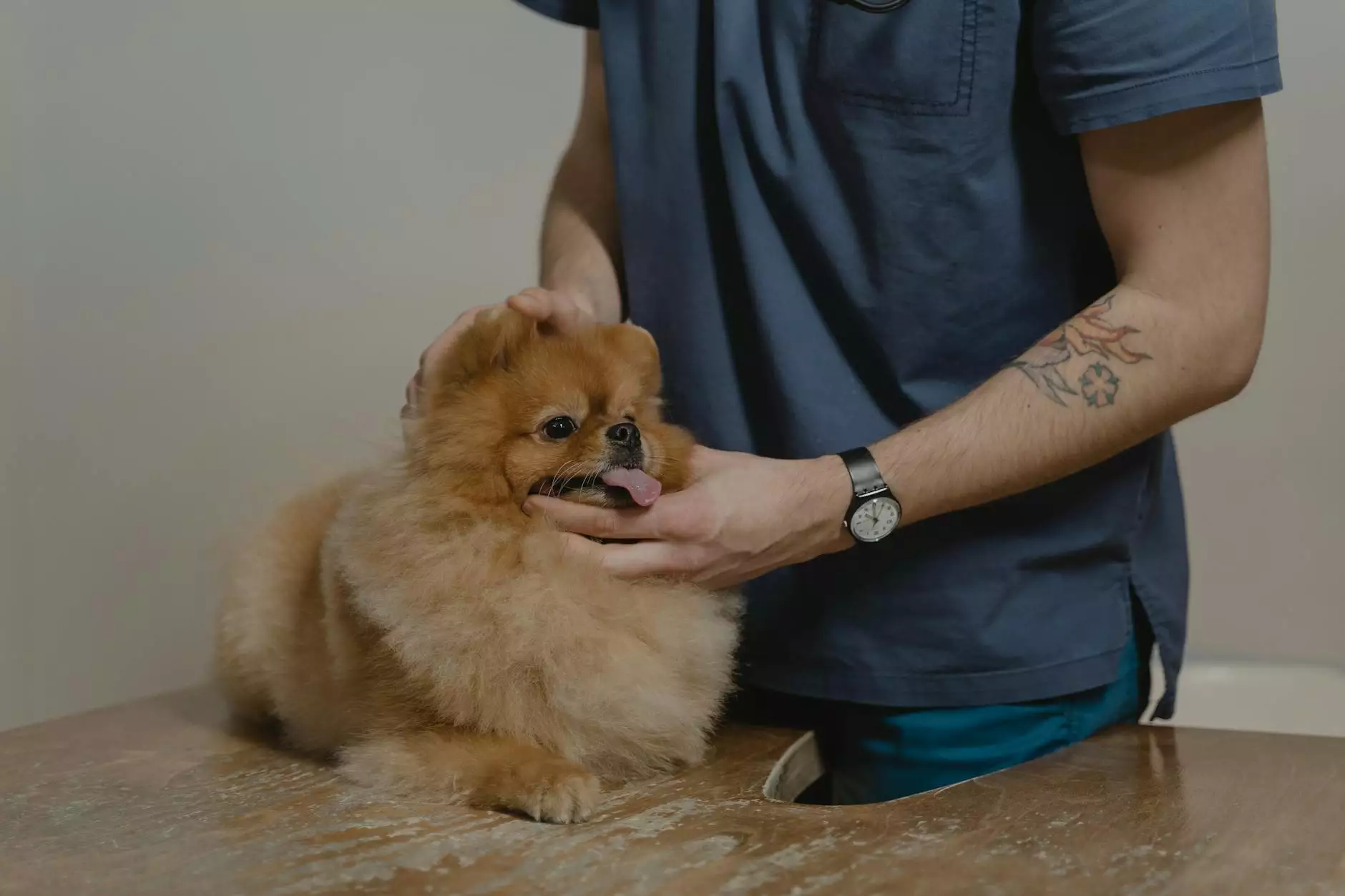 Animal Hospital Tour - Concord Veterinary Hospital
Welcome to the Animal Hospital Tour of Concord Veterinary Hospital, a leading provider of high-quality veterinary care for pets in the Concord area. We are dedicated to providing compassionate and comprehensive veterinary services, and we are proud to offer a state-of-the-art facility equipped with the latest technology and a team of highly skilled veterinarians and support staff.
Our Commitment to Exceptional Care
At Concord Veterinary Hospital, we understand that your pets are cherished members of your family. That's why we go above and beyond to ensure that they receive the best possible care. Our commitment to exceptional care is reflected in every aspect of our hospital, from our advanced medical equipment to our comfortable and soothing environment.
State-of-the-Art Facilities
Our hospital is equipped with the latest advancements in veterinary technology to ensure that we can accurately diagnose and treat a wide range of medical conditions. From our in-house laboratory and digital radiography equipment to our dedicated surgical suite and intensive care unit, we have everything necessary to deliver top-notch veterinary care.
Compassionate Veterinary Team
The heart and soul of our hospital is our dedicated veterinary team. Our veterinarians are highly trained and experienced in providing a wide range of medical services, including preventive care, diagnostics, surgery, and emergency treatment. We prioritize building strong relationships with our patients and their owners, ensuring that both pets and their families feel comfortable and well-cared for.
Taking a Tour
To give you a glimpse into our exceptional facilities, we invite you to take a virtual tour of Concord Veterinary Hospital. Explore our various examination rooms, surgical suite, diagnostic imaging area, and recovery spaces. Our hospital has been meticulously designed to provide a calm and stress-free environment for both pets and their owners.
During the tour, you'll notice the attention to detail we've put into creating a welcoming and comfortable atmosphere. We understand that veterinary visits can sometimes be stressful, so we've taken great care to ensure that our hospital feels warm and inviting. From soothing colors and comfortable seating in the waiting area to soft bedding and tranquil lighting in our recovery spaces, every aspect of our hospital has been carefully considered.
Our Services
In addition to our exceptional facilities, Concord Veterinary Hospital offers a comprehensive range of veterinary services to address all your pet's healthcare needs. Whether your furry friend needs a routine check-up, vaccinations, dental care, or advanced surgical procedures, our skilled team is here to provide the highest standard of care.
We believe in preventive care and offer wellness programs tailored to your pet's specific needs. These programs include regular examinations, vaccinations, parasite prevention, and nutritional counseling. By focusing on preventive care, we can help detect and address potential health issues early, allowing for more effective treatment and a better quality of life for your pet.
In cases where your pet requires specialized medical attention or complex surgical procedures, our team of specialists is well-equipped to provide the necessary care. We work closely with other veterinary professionals to ensure a multidisciplinary approach to your pet's healthcare.
Contact Us
If you're ready to schedule an appointment or have any questions about our services, don't hesitate to reach out to us. Our friendly and knowledgeable staff is standing by to assist you. At Concord Veterinary Hospital, we are committed to being your trusted partner in keeping your beloved pets happy and healthy.
Contact us today to learn more about how we can provide top-notch veterinary care for your furry family members.