Our Team - Tri-County Small Animal Hospital
Apr 11, 2021
Meet the Team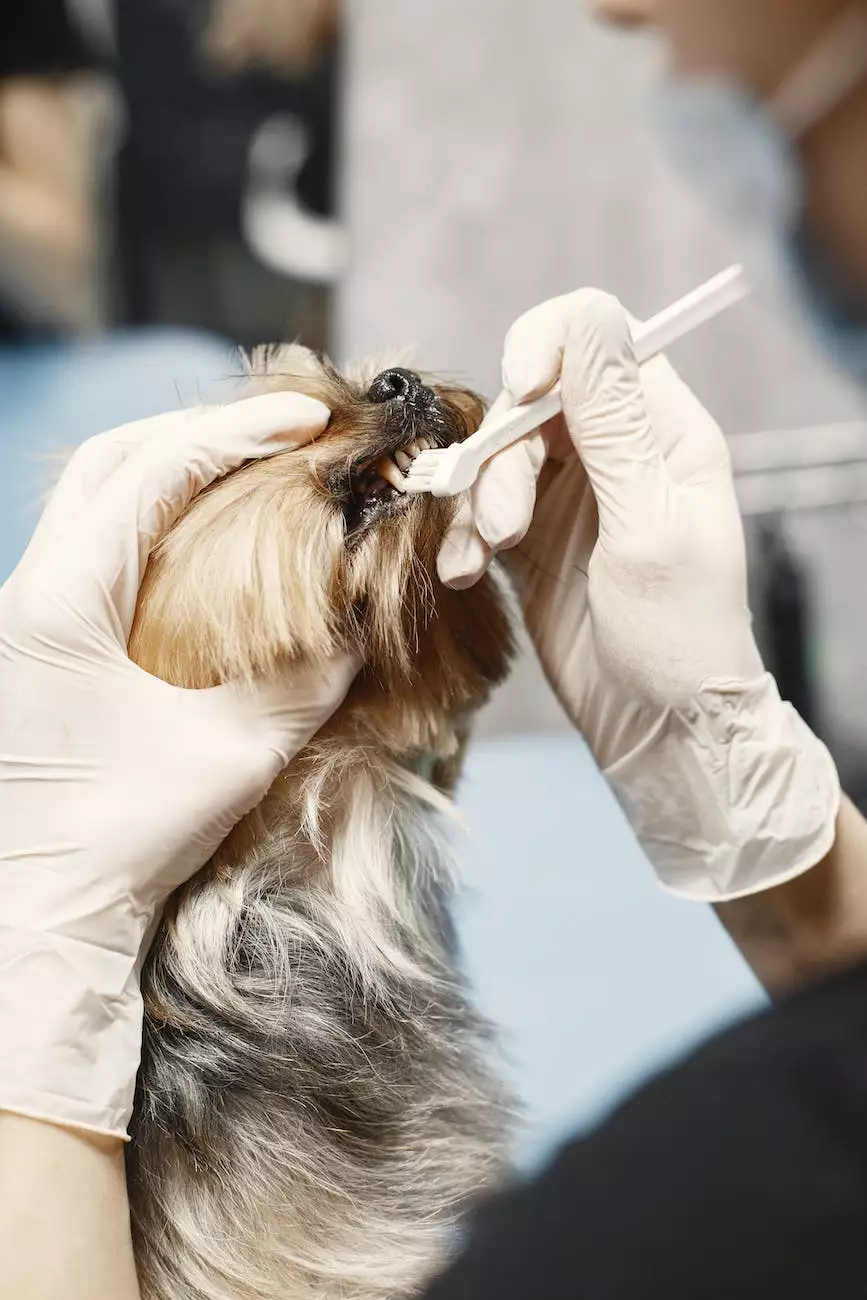 Meet Our Dedicated Veterinary Team
At Tri-County Small Animal Hospital, we have a team of passionate and skilled veterinarians who are committed to providing exceptional pet care. Our dedicated professionals have years of experience and are constantly advancing their knowledge and skills to keep up with the latest advancements in veterinary medicine.
Dr. John Anderson - Chief Veterinarian
Dr. John Anderson, our esteemed Chief Veterinarian, leads the team with his expertise and compassion. With over 15 years of experience in small animal surgery, Dr. Anderson has earned a stellar reputation for his surgical skills and ability to provide personalized care to every patient. He stays updated with the latest surgical techniques and utilizes state-of-the-art equipment to ensure the best outcomes for your pets.
Dr. Emily Peterson - Internal Medicine Specialist
Dr. Emily Peterson is our dedicated Internal Medicine Specialist. She has a profound understanding of complex medical conditions and specializes in diagnosing and treating diseases that affect your pets' internal systems. Dr. Peterson's compassionate approach and exceptional diagnostic skills make her an invaluable asset to our team.
Dr. Sarah Miller - Preventive Care Expert
Dr. Sarah Miller is our Preventive Care Expert, focusing on wellness exams, vaccinations, and disease prevention. With her extensive knowledge and experience in keeping pets healthy, Dr. Miller ensures that your beloved companions receive the necessary preventive care to lead long and happy lives.
Support Staff
Behind our exceptional veterinarians, we have a dedicated team of veterinary technicians and support staff who are equally passionate about providing the best care for your pets. They work tirelessly to assist our veterinarians during surgeries and provide attentive care to our patients throughout their stay at our hospital.
Janet Thompson - Veterinary Technician
Janet Thompson is a highly skilled and compassionate veterinary technician. With her gentle touch and expertise, she ensures that your pets feel comfortable during their procedures and recover smoothly post-surgery. Janet is experienced in handling various medical instruments and monitoring vital signs, providing your pets with the highest level of care.
Stephanie Davis - Client Care Specialist
Stephanie Davis is our dedicated Client Care Specialist. She is the friendly face you'll meet when you visit our hospital. Stephanie is passionate about building lasting relationships with our clients and goes above and beyond to ensure their needs are met. She assists with appointment scheduling, answers inquiries, and provides guidance about post-operative care and medication administration.
Committed to Exceptional Care
At Mobile Animal Surgical Hospital's Tri-County Small Animal Hospital, we understand that your pets are an integral part of your family. That's why our team is committed to providing comprehensive and compassionate veterinary care. Whether your pet needs routine vaccinations, a complex surgical procedure, or specialized treatment for a medical condition, our team is here to provide the highest standard of care.
We believe in open communication and strive to ensure that you are well-informed about your pet's health and treatment options. Our team will take the time to discuss any concerns you may have and develop personalized treatment plans tailored to your pet's specific needs.
Visit Our Hospital Today
If you are looking for a veterinary team that combines expertise, compassion, and advanced medical care, look no further than Tri-County Small Animal Hospital. Schedule an appointment today and experience the exceptional care that our team provides.
Note: Due to the COVID-19 pandemic, we have implemented strict safety protocols to ensure the well-being of our clients, staff, and patients. We kindly ask for your cooperation and understanding during this time.