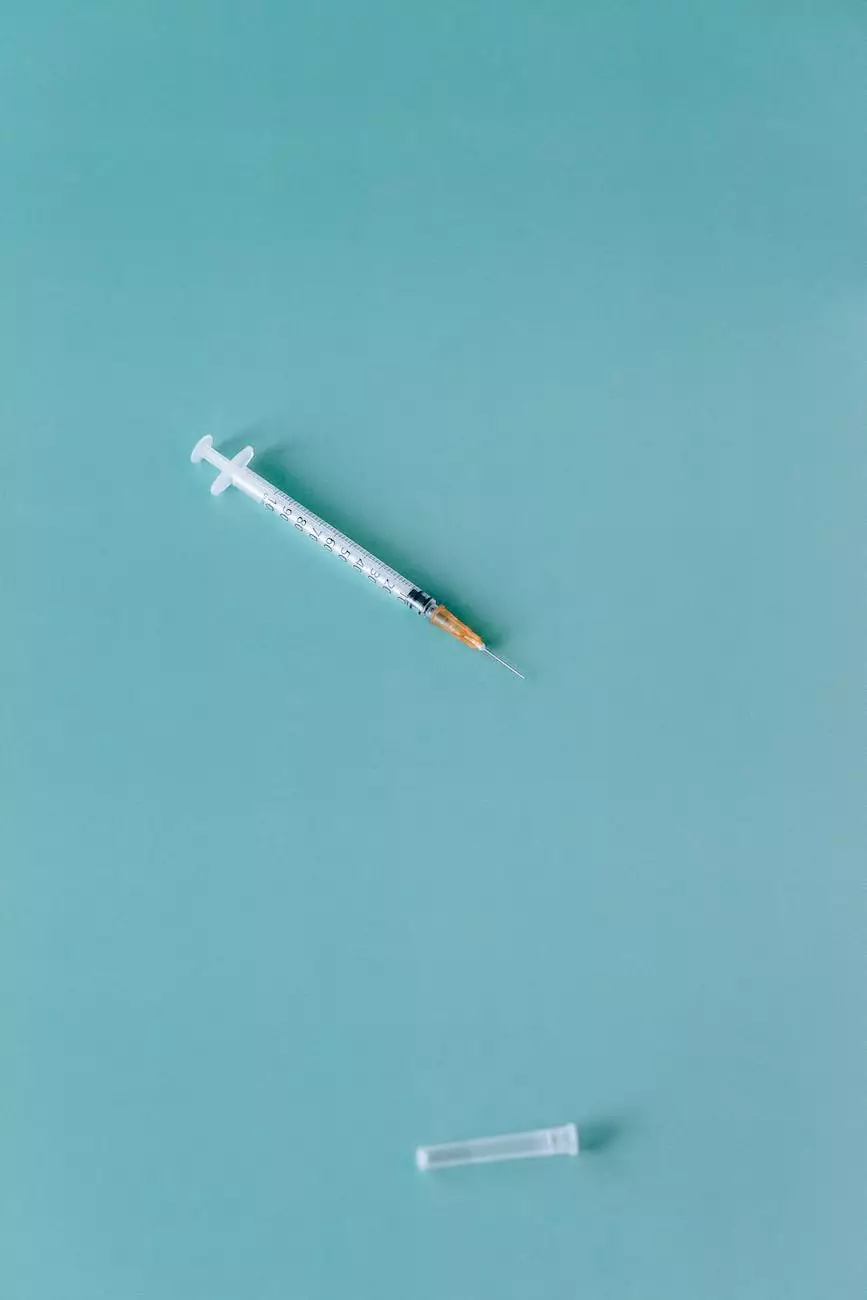 Comprehensive Guide to Feline Vaccinations
Welcome to Mobile Animal Surgical Hospital's comprehensive guide to feline vaccines. As pet owners, we understand that you want to provide the best possible care and protection for your beloved feline friends. Vaccinations play a crucial role in preventing highly contagious and potentially life-threatening diseases in cats. In this guide, we will provide you with all the essential information you need to know about feline vaccines, including types, benefits, and proper vaccination protocols.
Why Vaccinate Your Cat?
Vaccinating your cat is an essential step to ensure their overall health and well-being. By administering timely vaccines, you protect your furry friend from various infectious diseases. Vaccinations help strengthen your cat's immune system, making them less susceptible to serious illnesses.
Types of Feline Vaccines
There are several types of vaccines available to protect cats against common infectious diseases. The core vaccines recommended for all cats include:
Feline Panleukopenia (FPV) Vaccine: Also known as feline distemper, this vaccine protects against a highly contagious virus that can be fatal in cats.
Feline Rhinotracheitis Vaccine: This vaccine provides protection against feline herpesvirus type 1, which causes respiratory infections in cats.
Feline Calicivirus Vaccine: Calicivirus can cause upper respiratory infections, and this vaccine is crucial in preventing the disease.
Feline Leukemia Virus (FeLV) Vaccine: FeLV is a severe and potentially fatal infection in cats. Vaccinating against FeLV is especially important for outdoor or multi-cat household cats.
In addition to the core vaccines, your veterinarian may recommend other non-core vaccines based on your cat's lifestyle, breed, and risk factors. These non-core vaccines may include:
Feline Immunodeficiency Virus (FIV) Vaccine
Rabies Vaccine
The Benefits of Feline Vaccinations
Vaccinating your cat not only protects them from diseases but also provides the following benefits:
Disease Prevention: Vaccines are designed to stimulate an immune response in your cat's body, preventing them from contracting specific diseases.
Long-Term Cost Savings: Preventing diseases through vaccination can save you money in the long run. Treating and managing a sick cat can be expensive, and some diseases may require lifelong treatment.
Community Health: By vaccinating your cat, you contribute to the overall health of the pet community by reducing the risk of disease transmission.
Peace of Mind: Vaccinating your cat ensures you have taken proactive steps to protect their health, offering you peace of mind as a responsible pet owner.
Proper Vaccine Administration and Schedule
It is important to follow a proper vaccine administration and schedule to ensure maximum effectiveness. Your veterinarian will tailor a vaccination plan based on your cat's age, health status, and lifestyle. The initial vaccination series for kittens usually starts at around 8-9 weeks of age and requires several booster shots to establish long-lasting immunity.
After the initial series, adult cats require regular booster shots to maintain protection against diseases. Your veterinarian will provide you with a schedule for follow-up vaccinations based on the specific vaccines administered.
Choosing the Right Veterinarian for Vaccinations
Choosing the right veterinarian is crucial when it comes to ensuring the health and safety of your furry friend. Look for a veterinarian or a veterinary clinic that specializes in feline care and has experience in administering vaccinations. They should provide a comfortable and stress-free environment during the vaccination process.
Mobile Animal Surgical Hospital prioritizes your cat's well-being and offers expert feline vaccination services. Our team of skilled veterinarians is trained in providing gentle and effective vaccinations tailored to your cat's specific needs. With our state-of-the-art facilities and compassionate care, we make your cat's vaccination experience as positive as possible.
Conclusion
Feline vaccines are a crucial part of your cat's preventive healthcare. By choosing the right vaccines and following the recommended vaccination schedule, you can protect your beloved feline friend from potentially life-threatening diseases. Trust Mobile Animal Surgical Hospital, your dedicated partner in feline care, to provide comprehensive and compassionate vaccination services for your furry companion. Contact us today to schedule an appointment or to learn more about how vaccines can help your cat lead a healthy and happy life.