Orthopaedic Surgery in Brentwood, TN at Bradford Animal Hospital
Oct 19, 2017
Services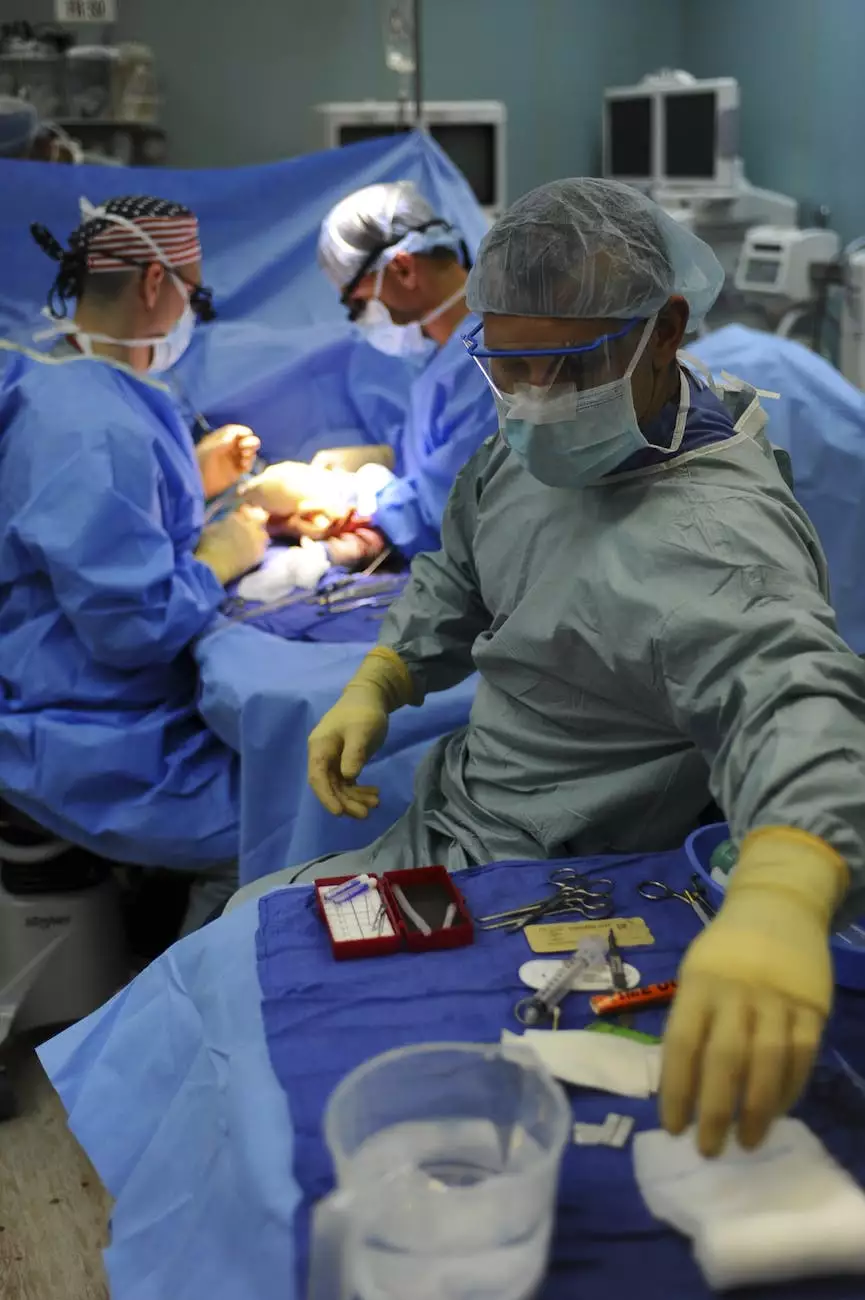 Introduction to Mobile Animal Surgical Hospital
Welcome to Mobile Animal Surgical Hospital – where we specialize in providing top-notch orthopaedic surgery services in the Brentwood, TN area. With a team of highly skilled and dedicated veterinarians, we aim to offer the best possible care for your beloved pets.
Comprehensive Orthopaedic Surgery Services
At Mobile Animal Surgical Hospital, we understand the importance of ensuring that your pet receives the highest quality treatment. Our orthopaedic surgery services cater to pets with various orthopaedic conditions, including fractures, joint problems, bone deformities, and more. Our team has extensive experience in performing orthopaedic surgeries, utilizing the latest techniques and state-of-the-art equipment.
Expert Veterinarians
Our team of expert veterinarians is dedicated to providing exceptional orthopaedic care for your pets. With their passion for animals and years of experience, you can trust us to deliver outstanding results. We stay up-to-date with the latest advancements in veterinary medicine, ensuring that your pet receives the best possible treatment options available.
Personalized Treatment Plans
At Mobile Animal Surgical Hospital, we believe in the importance of individualized care. We understand that each pet is unique and requires a tailored treatment plan. Our veterinarians will carefully assess your pet's condition and develop a personalized treatment approach to address their specific orthopaedic needs. We will take the time to discuss the available options with you and answer any questions or concerns you may have.
State-of-the-Art Facilities
We pride ourselves in providing a comfortable and safe environment for both pets and their owners. Our clinic is equipped with state-of-the-art facilities, including advanced surgical suites, diagnostic equipment, and recovery areas. This allows us to perform orthopaedic surgeries efficiently and effectively, ensuring optimal outcomes for your pets.
The Orthopaedic Surgery Process
Pre-Surgery Consultation
Prior to the surgery, our veterinarians will conduct a thorough examination of your pet to assess their overall health and suitability for the procedure. We will discuss the surgical process, potential risks, and expected outcomes with you, providing you with all the information you need to make informed decisions for your pet's care.
Surgery and Anesthesia
During the surgery, our team will ensure your pet's comfort and safety. Our veterinarians are highly skilled in administering anesthesia and monitoring your pet's vital signs throughout the procedure. We utilize the latest techniques and equipment to minimize any potential risks associated with anesthesia.
Post-Surgery Care and Rehabilitation
After the surgery, our veterinarians will provide detailed post-operative care instructions to ensure your pet's speedy recovery. We may recommend physical therapy, medication, or follow-up appointments to monitor your pet's progress. Our team will be there to support you and your pet every step of the way.
Contact Mobile Animal Surgical Hospital Today
If your pet requires orthopaedic surgery in the Brentwood, TN area, don't hesitate to reach out to Mobile Animal Surgical Hospital. Our team is dedicated to offering exceptional care and bringing relief to your pet's orthopaedic condition. Contact us today to schedule a consultation and let us provide the best possible treatment for your beloved pet.
Conclusion
Mobile Animal Surgical Hospital in Brentwood, TN is your trusted destination for comprehensive and high-quality orthopaedic surgery services for pets. With a team of expert veterinarians, state-of-the-art facilities, and a personalized approach to treatment, we ensure that your furry friend receives the utmost care. Contact us today for the best orthopaedic care for your beloved pet.