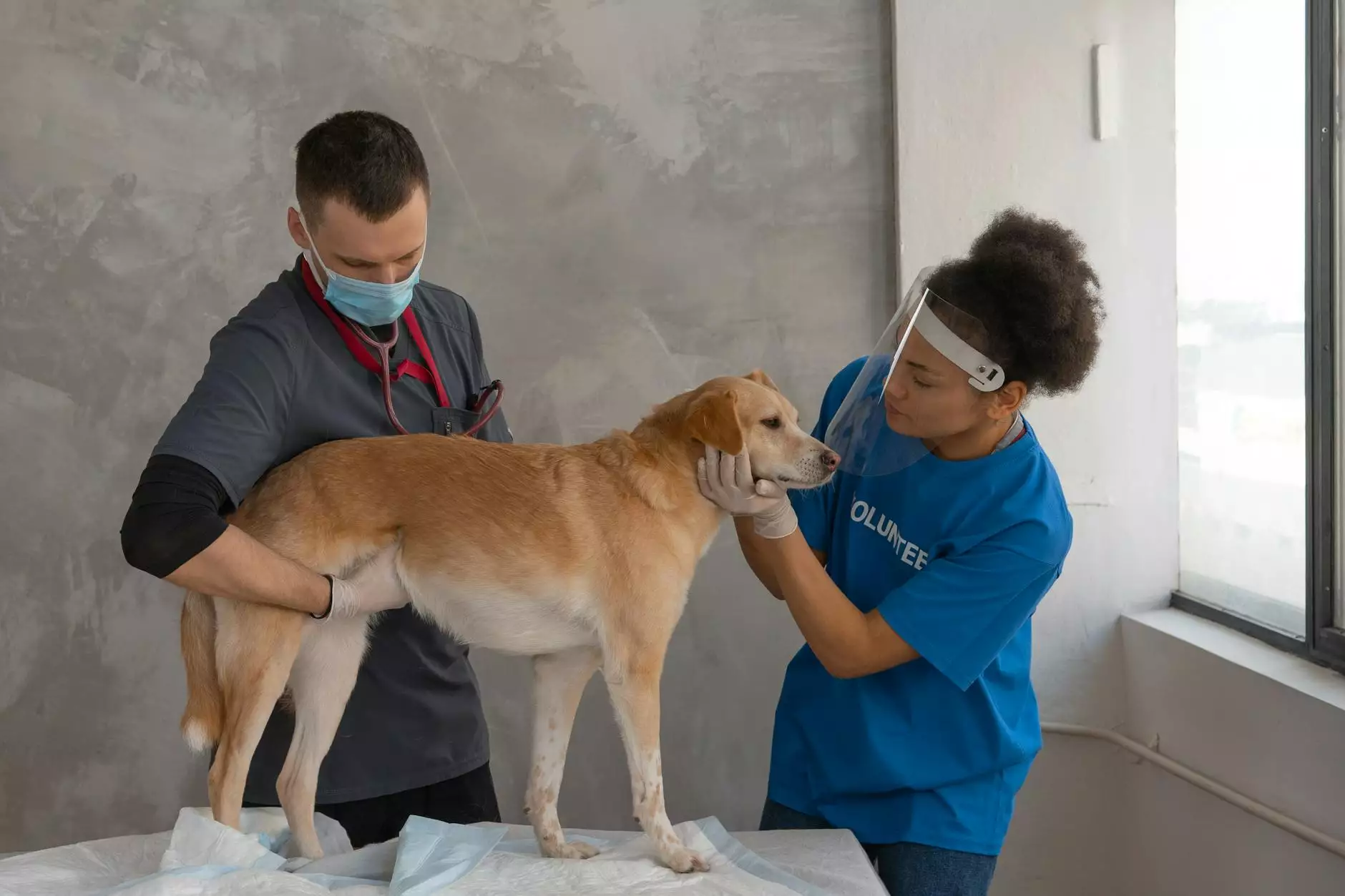 Welcome to the Pet Health Library, your ultimate resource for all things pet care. At Mobile Animal Surgical Hospital, we understand that your beloved pets are like family, and their health and well-being are of utmost importance. Located in Brentwood, TN, our dedicated team at Bradford Animal Hospital is committed to providing high-quality veterinary services to ensure your furry friends lead happy and healthy lives.
The Importance of Pet Health
As pet owners, it is essential to prioritize your pet's health. Maintaining their well-being involves a combination of preventive care, nutrition, exercise, and regular veterinary check-ups. In our comprehensive Pet Health Library, we offer a vast collection of articles, tips, and advice on various pet health topics to help you make informed decisions for your furry companions.
Guides and Resources
Our Pet Health Library is designed to be a one-stop resource, covering a wide range of topics related to pet care. Whether you have questions about common health issues, nutrition and diet, behavior and training, or emergency care, our articles provide detailed insights and practical tips to address your concerns.
Common Health Issues
At Mobile Animal Surgical Hospital, we want to help you identify and understand common health issues that may affect your pets. Our library offers comprehensive articles on topics such as allergies, dental care, vaccinations, parasite prevention, and more. By arming yourself with knowledge, you can better prevent, detect, and manage these conditions, ensuring your pet's overall well-being.
Nutrition and Diet
A well-balanced diet is crucial for your pet's health. Our Pet Health Library provides valuable information on proper nutrition, including guidance on choosing the right food for your pet's unique needs, how to read pet food labels, portion control, and dietary supplements. We also cover various dietary considerations for different life stages, such as puppy/kitten, adult, and senior pet care.
Behavior and Training
Understanding your pet's behavior and providing appropriate training are key aspects of responsible pet ownership. Our library offers in-depth articles on various behavior topics, including socialization, house training, separation anxiety, and addressing common behavior problems. By implementing positive reinforcement techniques and utilizing the information we provide, you can foster a healthy and harmonious relationship with your furry companion.
Emergency Care
Accidents and emergencies can happen at any time. Being prepared and knowledgeable in these situations can make a significant difference in your pet's life. Our Pet Health Library provides a comprehensive guide to help you handle common emergencies, including choking, poisoning, heatstroke, and wounds. While immediate veterinary care is always essential, having a basic understanding of first aid can help stabilize your pet before reaching a veterinarian.
Why Choose Bradford Animal Hospital
Bradford Animal Hospital is your trusted partner in veterinary care. Our team of experienced veterinarians and dedicated staff are passionate about providing top-notch healthcare for your pets. With state-of-the-art facilities and a client-centered approach, we ensure that both you and your pets feel comfortable and well-cared for at every visit.
Compassionate and Comprehensive Services
Our comprehensive range of services includes preventive care, vaccinations, dental care, spay/neuter procedures, diagnostics, surgery, emergency care, and more. We strive to create customized treatment plans tailored to the specific needs of your pet, ensuring they receive the highest quality of care at all times.
Advanced Technology and Facilities
At Bradford Animal Hospital, we invest in the latest technology and equip our facilities with advanced diagnostic tools to provide accurate and timely assessments of your pet's health. Our commitment to staying at the forefront of veterinary medicine allows us to offer cutting-edge treatments and ensure the best possible outcomes for your furry friends.
Exceptional Customer Service
We believe in building strong relationships with our clients based on trust, communication, and mutual respect. Our friendly and knowledgeable staff is always available to answer your questions and address any concerns you may have. We strive to create a positive and welcoming environment where both pets and pet owners feel valued and cared for.
Contact Us Today
If you have any questions or would like to schedule an appointment, please don't hesitate to get in touch. Your pet's health is our priority, and we are here to support you every step of the way. Visit our Contact page for our clinic location, phone number, and online appointment booking.
Conclusion
Thank you for visiting the Pet Health Library at Mobile Animal Surgical Hospital. Our goal is to empower you with knowledge and provide the best possible care for your furry companions. By utilizing our comprehensive resources and choosing Bradford Animal Hospital as your trusted veterinary partner, you can give your pets the happy, healthy lives they deserve. Remember, a well-informed pet owner is the key to a thriving pet!