Chilhowee Veterinary Clinic FAQs
Aug 8, 2021
Pet Care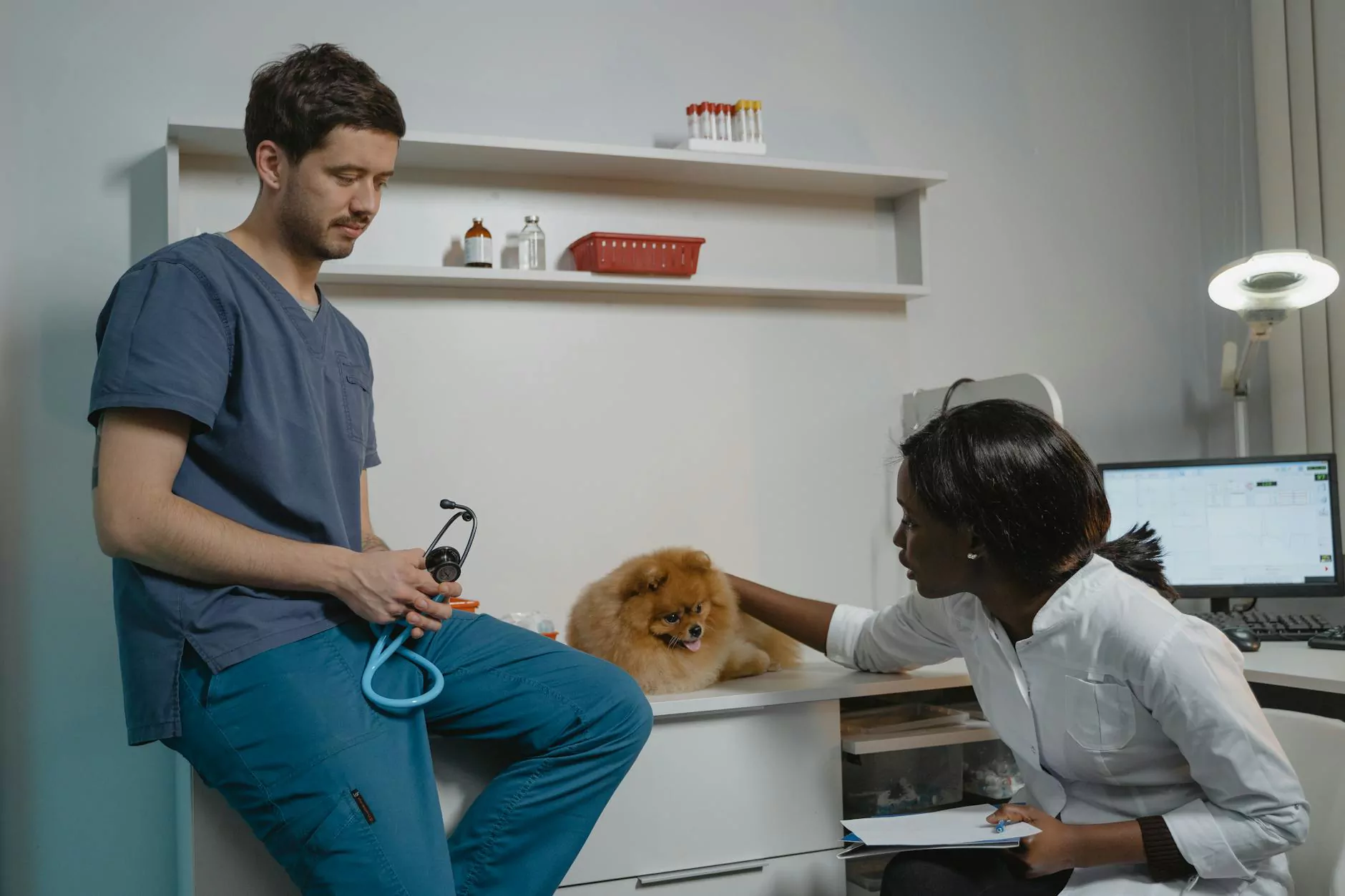 About Mobile Animal Surgical Hospital
Welcome to Mobile Animal Surgical Hospital, your trusted veterinary clinic in the Chilhowee area, specializing in providing top-notch medical care for pets and animals - pets. With years of experience and a team of dedicated professionals, we are committed to delivering exceptional veterinary services that prioritize the health and well-being of your beloved companions.
Frequently Asked Questions
1. What services do you offer?
At Mobile Animal Surgical Hospital, we offer a comprehensive range of veterinary services to address the needs of your pets. Our services include:
General wellness exams
Vaccinations and preventive medicine
Medical diagnostics and laboratory testing
Surgical procedures
Dental care
Emergency and critical care
Internal medicine
Senior pet care
Nutritional counseling
Behavioral consultations
And much more!
2. How can I schedule an appointment?
Scheduling an appointment at Mobile Animal Surgical Hospital is easy. You can call our clinic during office hours and speak with one of our friendly staff members to book a convenient date and time for your visit. Alternatively, you can also use our online appointment request form available on our website to submit your details, and we will get back to you promptly to confirm your appointment.
3. What should I expect during my pet's first visit?
During your pet's first visit to Mobile Animal Surgical Hospital, our experienced veterinarians will conduct a thorough physical examination to assess their overall health and identify any underlying conditions. We will discuss your pet's medical history, vaccination status, diet, and lifestyle to gain a comprehensive understanding of their needs. Based on the examination findings, we may recommend additional tests or treatments to ensure your pet receives appropriate care.
4. How often should I bring my pet for a check-up?
Regular check-ups are essential for maintaining your pet's health and preventing potential issues. As a general guideline, we recommend bringing your pet in for a wellness exam at least once a year. However, the frequency of visits may vary based on your pet's age, breed, and existing medical conditions. Our veterinarians will provide personalized recommendations to ensure your pet's individual needs are met.
5. Are dental cleanings necessary for my pet?
Absolutely! Dental health is crucial for the overall well-being of your pet. Just like humans, pets can develop dental issues, including tartar buildup, gum disease, and tooth decay. Regular dental cleanings performed by our skilled veterinary team can help prevent these problems and maintain your pet's oral hygiene. We will also provide guidance on home dental care techniques and recommend suitable dental products for your pet.
6. What payment options do you accept?
Mobile Animal Surgical Hospital accepts various payment methods to make your experience as convenient as possible. We accept cash, credit cards, and pet insurance plans. Please feel free to inquire about our accepted payment options and any financial assistance programs we may offer to ensure that your pet receives the necessary care within your budget.
7. Do you handle emergency cases?
Yes, we understand that emergencies can happen at any time. That's why Mobile Animal Surgical Hospital is equipped to handle critical and emergency cases during our regular business hours. If you have an emergency situation, please contact our clinic immediately so we can provide you with the necessary guidance and prioritize your pet's care.
At Mobile Animal Surgical Hospital, we pride ourselves on delivering exceptional veterinary services that prioritize the health and happiness of your pets. Our dedicated team is here to address all your concerns and provide the best possible care for your beloved companions. Contact us today to schedule an appointment or learn more about our services!